What Is Stackla?
Stackla is the user-generated content (UGC) platform that puts customer stories at the heart of brand marketing. Through predictive intelligence and automation, Stackla helps brands identify authentic, compelling customer content from across the social web and showcase them at scale throughout their core marketing channels increasing engagement, strengthening customer trust and driving sales. Stackla is designed to meet the content personalization needs of enterprise-level organizations.
Who Uses Stackla?
Serving 350+ global brands in travel, hospitality, CPG, retail, auto & nonprofit, Stackla is designed to meet the needs of enterprise-level organizations such as Expedia, Mazda & Lush Cosmetics.
Stackla Details
Stackla
Founded in 2012
Stackla videos and images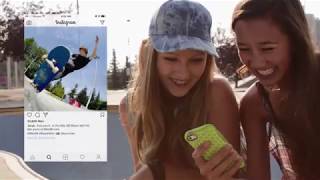 ▶︎
Stackla Details
Stackla
Founded in 2012
Compare Stackla pricing with similar products
Starting price
N/A
US$108.00/year
US$49.00/month
N/A
Stackla deployment and support
Support
Email/Help Desk
Knowledge Base
Training
In Person
Live Online
Webinars
Documentation
Claude W.
Account Director in UK
Verified LinkedIn User
Marketing & Advertising, 11-50 Employees
Used the Software for: Free Trial
Source: GetApp
Smart Content Curation through machine learning
Pros:
Stackla is great at aggregating the best social content. Part of a next generation content management suite of platforms now on the market, Stackla is driving content curation through machine learning. As a medium and large business, you can categorise content to create a UGC library. It's great for hyper-personalisation and engagement tracking.
Cons:
I think the idea is great, the industry is still behind. Stackla is leading in travel and tourism, but does not have a strong presence in other industries such as retail.
Verified Reviewer
Digital Communications Manager in Netherlands
Verified LinkedIn User
Education Management, 501-1,000 Employees
Used the Software for: 2+ years
Best UGC platform I've seen
Comments: Very positive overall. Stackla is now a core tool for our BAU.
Pros:
It specialises in UGC and does everything you need in that space. Do if you have a strategic need to develop and run UGC campaigns you can be confident it will support you tactically. Powerful tools to capture, curate and present back UGC across multiple touch points.
Cons:
Can be complex to use and a bit of a learning curve is required to get to grips with the lexicon. It's also easy to make mistakes when configuring filters and widgets.
Athar A.
Head of Social and Digital Activation in UK
Nonprofit Organization Management, 1,001-5,000 Employees
Used the Software for: 2+ years
Stackla
Comments: Stackla is a good tool for our needs and over the years I have built a strong relationship with them but feel that the product improvements come too slowly.
Pros:
The widgets are great and the influencer management tool is a brilliant addition.
Cons:
The platform isn't very intuitive and setting up new terms and filters etc could be a bit simpler.
Ciara F.
Marketing Community Manager in UK
Hospitality, 501-1,000 Employees
Used the Software for: 2+ years
Easily collate and share UGC
Pros:
Easy to use once set up. Traffic light system is useful.
Cons:
Terminology not user-friendly for users especially new marketing interns. Updated filter views not fit-for-purpose as it also shows disabled & queued content so have to return to content section. Having to go back to 'Terms' to edit a search. Would be much easier to edit the search within the content moderation section as soon as you noticed that the search term might need updating or tweaking. Shop-spots and other tagging features require a lot of admin work & it's not usually possible to dedicate chunks of time and resources to this with a small team.
Verified Reviewer
Director of Digital Marketing in US
Verified LinkedIn User
Hospitality, 11-50 Employees
Used the Software for: 1+ year
Great when it works
Comments: It was great until it stopped working because Stackla was violating Facebook's terms of service.
Pros:
Stackla was our go-to for aggregating user-generated content for over a year. Once set up, the interface was easy to use and allowed our team to easily acquire rights to Instagram images to reuse in our digital marketing. It also archived all of our permissions so we could easily reference them.
Cons:
Our biggest downside of using Stackla was that the platform was cut off for about a month from the Instagram API because Stackla had violated Facebook's terms of service. For how much we use UGC, we could not afford to work with a vendor that could go offline for such large periods of time. We ended up switching to another company.