What is Centralpoint?
Centralpoint by Oxcyon ranks in Gartner's MQ for Digital Experience Platforms and integrates with AD/SAML empowering secure member based access for intranets, and partner/client extranets.
Centralpoint aggregates disparate data (structured and non) including data mining, metadata enrichment in which to enhance it's federate search for all users based on role.
Centralpoint is typically used for enterprise grade Knowledge management, Intranet and Extranet solutions of its 350+ clients.
Who Uses Centralpoint?
Oxcyon, ranks in the Gartner MQ as a Digital Experience Platform, can be installed on premise or cloud to provie entire SSO enterprise, or modular functions to enhance existing enterprise (MS/SQL)
Where can Centralpoint be deployed?
Cloud, SaaS, Web-based, Windows (Desktop), Windows (On-Premise), Linux (On-Premise), Android (Mobile), iPhone (Mobile), iPad (Mobile)
About the vendor
Oxcyon
Located in Middleburg, US
Founded in 2000
Phone Support
24/7 (Live rep)
Chat
Centralpoint pricing
Starting Price:
Not provided by vendor
Yes, has free trial
No free version
Centralpoint does not have a free version but does offer a free trial.
About the vendor
Oxcyon
Located in Middleburg, US
Founded in 2000
Phone Support
24/7 (Live rep)
Chat
Centralpoint videos and images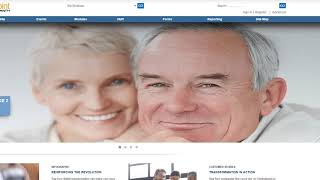 Compare Centralpoint pricing with similar products
Features of Centralpoint
AI/Machine Learning
API
Access Certification
Access Controls/Permissions
Action Management
Alerts / Escalation
Alerts/Notifications
Approval Process Control
Archiving & Retention
Asynchronous Learning
Attestation
Audience Targeting
Audit Management
Audit Trail
Autofill
Benchmarking
Blended Learning
Built-in Course Authoring
Calendar Management
Call Centre Management
Campaign Management
Cataloguing/Categorisation
Certification & Licensing
Chat/Messaging
Chatbot
Collaboration Tools
Compliance Tracking
Contact Database
Content Creation
Content Management
Content Publishing Options
Controls Audit
Course Management
Course Tracking
Customisable Branding
Customisable Templates
Dashboard
Data Aggregation and Publishing
Data Blending
Data Cleansing
Data Connectors
Data Discovery
Data Import/Export
Data Mapping
Data Quality Control
Data Recovery
Data Security
Data Visualisation
Discussions / Forums
Document Capture
Document Classification
Document Extraction
Document Management
Document Storage
Drag & Drop
Electronic Forms
Electronic Signature
Email Address Extraction
Email Management
Employee Database
Employee Recognition
Feedback Management
File Conversion
File Sharing
Full Text Search
Functions/Calculations
Gradebook
High Volume Processing
Image Extraction
In-App Training
Interaction Tracking
Knowledge Base Management
Knowledge Management
Lead Management
Learner Portal
Learning Paths/Tracks
Machine Learning
Mobile Access
Mobile Learning
Multi-Channel Marketing
Multi-Language
Offline Access
Optical Character Recognition
Password Management
Performance Metrics
Phone Number Extraction
Policy Creation
Policy Library
Policy Management
Policy Metadata Management
Predictive Analytics
Pricing Extraction
Process/Workflow Automation
Question Library
Reporting/Analytics
Risk Management
SCORM Compliance
SEO Management
Search/Filter
Self Service Portal
Self Service Tools
Single Page View
Single Sign On
Social Learning
Synchronous Learning
Tests/Assessments
Text Editing
Ticket Management
User Onboarding
Version Control
Virtual Personal Assistant (VPA)
Web Data Extraction
Widgets
Workflow Management
Alternatives to Centralpoint
Verified Reviewer
IT Manager in US
Verified LinkedIn User
Consumer Goods, 51-200 Employees
Used the Software for: 2+ years
One Central Point
Pros:
Centralpoint has a ton of pre-built features and is able to source data from many different locations. The search is quick and can be used to filter data sets.
Cons:
It can be overwhelming since there are so many different modules.
Frank B.
Application and Database Administrator in US
Automotive, 1,001-5,000 Employees
Used the Software for: 2+ years
Easy to use robust website solution that scales.
Comments: We have several self-hosted web sites that run on CentralPoint and are very happy with them. The Audience role is a powerful tool once we learned how to use it. They helped us set up the synchronization from development => user acceptance => production even though they are on different machines.
Pros:
Pros: We have been using Central Point for several years. It works very well out of the box, but it can be customized to meet your needs. There is excellent support from the vendor. They are constantly helping us get maximum benefit from the system. We connect to both DB2 and MS/SQL databases with no problem. Their code is well maintained - they push updates on a regular basis that increases functionality.
Cons:
You have to be organized in order to use the system to its fullest potential. It took us a while to figure that out.
Greg A.
Media/Communication Specialist in US
Used the Software for: 2+ years
CentralPoint has pretty much every feature you could want for a website.
Comments: We have both our public site and our intranet on CentralPoint, and the consistency between them and the ability to carve out individual audiences and roles is great.
Pros:
A lot of pre-established modules for specific functions that can be customized as needed. It's nice to be able to take advantage of upgrades or programming that benefit numerous clients and that the options and programming evolve with the industry trends.
Cons:
While I find CentralPoint pretty user-friendly, I can see how some individuals without much experience in managing web content could struggle some with making their own customizations or building certain types of content.
Mas adiana M.
Oracle Database Administrator in Malaysia
Verified LinkedIn User
Financial Services, 10,000+ Employees
Used the Software for: 6-12 months
Centralized data on one point
Pros:
It has an easy and simple solution to channel all the data from various outside offices that we have into one data warehouse. All our data and document can be distributed easily and securely with it.
Cons:
It is a complex software that need an expert to manage and setting it up.
Hospital & Health Care, 5,001-10,000 Employees
Used the Software for: 1+ year
Excellent Platform for Multi-Hospital System
Comments: We are very happy with the CentralPoint product and investigating moving our intranet from SharePoint to the platform.
Pros:
CentralPoint is a very solid product with extensive features and modules. The system allows us to handle multiple affiliates or audiences on a single platform and as a result we require fewer resources to support our websites. Although CentralPoint has many options for basic department end users it is very easy to create logins and train how to update their specific pages. Support is excellent and Oxcyon provides an issue tracking system. We are a large healthcare system with many requests. All are answered and resolved quickly. I can think of nothing we have asked for that has not been accommodated.
Cons:
There are many features which can be overwhelming. Certain modules need to be modernized and made easier for the user.