What Is Google Docs?
Web-based app designed to store, create, and edit spreadsheets and documents online. Templates, charting and commenting are available.
Who Uses Google Docs?
Designed for businesses of sizes, it is a cloud-based document management system that helps teams collaborate, share, edit, chat, comment across multiple files in real-time.
Where can Google Docs be deployed?
Cloud, SaaS, Web-based, Android (Mobile), iPhone (Mobile)
About the vendor
by Google
Founded in 2012
Phone Support
Chat
About the vendor
by Google
Founded in 2012
Phone Support
Chat
Google Docs videos and images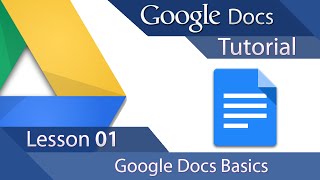 Compare Google Docs pricing with similar products
Starting price
N/A
US$6.00/month
US$10.00/month
N/A
Features of Google Docs
API
Access Controls/Permissions
Activity Dashboard
Activity Tracking
Alerts/Notifications
Approval Process Control
Archiving & Retention
Audit Management
Audit Trail
Collaboration Tools
Commenting/Notes
Compliance Management
Compliance Tracking
Configurable Workflow
Content Management
Customisable Branding
Customisable Templates
Data Import/Export
Digital Signature
Document Automation
Document Capture
Document Classification
Document Generation
Document Management
Document Review
Document Storage
Document Templates
Drag & Drop
Electronic Signature
Email Management
File Conversion
File Management
File Recovery
File Sharing
File Transfer
Forms Management
Full Text Search
Offline Access
Optical Character Recognition
Projections
Reporting & Statistics
SSL Security
Search/Filter
Secure Data Storage
Tagging
Task Management
Template Management
Third Party Integrations
Version Control
Workflow Management
API
Activity Dashboard
Activity Tracking
Alerts/Notifications
Assignment Management
Business Process Automation
Calendar Management
Chat/Messaging
Collaboration Tools
Commenting/Notes
Customisable Templates
Data Import/Export
Database Creation
Document Generation
Document Management
Document Storage
Drag & Drop
Email Management
File Management
File Sharing
File Transfer
Notes Management
Office Suite
Presentation Tools
Prioritisation
Progress Tracking
Project Management
Project Planning
Project Time Tracking
Project Tracking
Projections
Real Time Notifications
Real-time Updates
Reminders
Reporting & Statistics
SSL Security
Scheduling
Search/Filter
Secure Data Storage
Single Sign On
Tagging
Task Management
Task Planning
Task Progress Tracking
Task Scheduling
Team Chat
Third Party Integrations
To-Do List
Workflow Management
Andrea V.
Artista Textil in Ecuador
Verified LinkedIn User
Textiles, Self Employed
Used the Software for: 2+ years
Es un buen procesador de textos
Comments: Me es muy útil porque están conectados a mi gmail y esto lo hace perfecto para mi. Además las prestaciones que tiene me sirven para manejar algunos documentos y compartirlo con otras personas o poder tener acceso a ellos desde cualquier dispositivo, manteniendo el avance.
Pros:
Está conectado a tu gmail, por lo que, en cualquier lugar donde abra mi correo electrónico, tengo acceso a mis documentos. Es muy parecido a otros procesadores, lo que lo hace fácil de usar, y también es compatible. Guarda automáticamente el avance a medida que vamos trabajando en ellos.
Cons:
No es el mejor procesador, pero es bastante bueno.
Verified Reviewer
Student in US
Verified LinkedIn User
Education Management, 501-1,000 Employees
Used the Software for: 2+ years
Source: GetApp
Google Docs- The best document editor
Comments: I really love Google Docs and don't think I will ever switch away from it. It's great for collaboration and also allows you to avoid some of the file management hassle on your computer by storing everything on the cloud. Everything you want from a document editor and more. It's also great for compatibility between devices so you can edit documents on your phone! However, the mobile app could use some work as it's hard to use as everything is so small.
Pros:
-Good collaboration capabilities in real time so multiple people can work at once -Very simple to use - Great features and can add more plugins -Very powerful -Auto saves all data
Cons:
-Not as powerful as some other document editors - Sometimes it doesn't read documents from other editors well and vice versa. -Needs internet access
Oliver M.
Graduate Research Associate in US
Higher Education, 2-10 Employees
Used the Software for: 2+ years
Alternatives Considered:
Google Docs: bulletproof collaboration, passable document/content generation
Comments: Collaborating on medium-length documents with multiple sections and moderately complex formatting is now a breeze in Google Docs. All team members can work on the same document in real-time with little fuss and few issues. Complex formatting may still require export to other software prior to final output. However, for the most part Google Docs just "works"
Pros:
Intuitive layout, integration with other Google services/offerings and hosting in the cloud make Google Docs arguably the best way for small teams with far-flung members to quickly generate collaborative documents. Four years ago, using Google Docs to author, edit and review documents was a nonstarter due to missing features found in word processing software. Today, many such features have been implemented, such that quick and easy collaboration using Google Docs warrants overlooking remaining "holes" with respect to features.
Cons:
Working with long documents containing complex section-dependent formatting is still a huge issue. More flexibility in the definition and application of styles is in order. As is more granular control over numbered lists to allow section-based dynamic numbering of figures and tables, for example.
Kevin O.
Owner/Artist/Designer in US
Verified LinkedIn User
Apparel & Fashion, 2-10 Employees
Used the Software for: 2+ years
The Only Docs Program You Need
Comments: I am working on a poetry book, 2 novels, and more and was overwhelmed at my computer totally crashing just because I was using my open-source editor/etc program and would not only waste acres of time but actually lose works because it didn't save then up to the point of crashing. This program never crashes but if my browser freezes, when it unfreezes, I am exactly back where I was with zero loss. And...it is free. And Google! Love Google!
Pros:
I can say immediately, that it is free! Moreover, I have been using an open-source program for decades that was the same and better than the most popular for all of my writing and document needs. I had not used Google Docs much, honestly, till the last couple of years as I thought it was perhaps too simple for my needs. Wow! I was wrong, wrong, wrong! It is a bit simpler, yes, but exactly what I need. Additionally, the fact that I don't ever have to save anything at all -- it is automatic, makes all the difference in the world. Online, offline, it is a writer's dream and equally great for business.
Cons:
On my tablet, it is easy to get into and write or edit but I cannot seem to find all the functionalities such as the fonts I need to change to for certain projects. I found it by accident after several minutes and then couldn't find it again. However, I am sure it is only because of the app on the tablet, which is totally new to me, and that I just need to familiarize myself more. On my pc/laptop, neither have that issue at all.
Verified Reviewer
Mcps teacher in US
Verified LinkedIn User
Education Management, 10,000+ Employees
Used the Software for: 1+ year
Google docs
Pros:
I love being able to collaborate and type in the same document at the same time as others. This saves a lot of time and makes group planning with my team easy!
Cons:
There are not as many font styles as Microsoft word and ways to make your document more creative. It is very basic and simply formatted.