15 years helping British businesses
choose better software
Local product
What is ClubRight?
ClubRight gym software has been designed by people who understand the challenges of running a business in the health & fitness industry, and are passionate about helping you free up your time to focus on the job that you love.
Whether you're setting up for the first time or switching from other software,
we'll support you through your journey to a happy and healthy business.
Whatever size or shape your business, we have the perfect product, at
a price that will suit you.
Who Uses ClubRight?
Gyms, Health Clubs, Personal Trainers, Bootcamps, Yoga & Pilates studios, Boxing & Martial Arts clubs, Dance Schools, Boutique Studios and more.
Where can ClubRight be deployed?
Cloud-based
On-premise
---
About the vendor
Club Right
Located in Billericay, UK
Founded in 2017
ClubRight pricing
Starting Price:
£69.00/month
Yes, has free trial
No free version
ClubRight does not have a free version but does offer a free trial. ClubRight paid version starts at £69.00/month.
About the vendor
Club Right
Located in Billericay, UK
Founded in 2017
ClubRight videos and images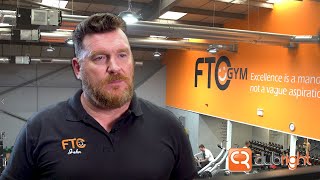 Features of ClubRight
Application Management
Attendance Management
Attendance Tracking
Billing & Invoicing
Booking Management
Calendar Management
Class Management
Class Scheduling
Client Portal
Communication Management
Dues Management
Electronic Payments
Email Campaign Management
Email Marketing
Event Management
For Gyms
For Yoga/Pilates Studios
Group Scheduling
Inventory Management
Marketing Automation
Member Communication
Member Database
Member Directory
Member Portal
Member Types
Membership Management
Membership Renewals
Mobile Access
Mobile App
Online Booking
Online Payments
Online Registration
Parent Portal
Payment Processing
Point of Sale (POS)
Recurring/Subscription Billing
Registration Management
Reminders
Reporting & Statistics
Staff Management
Student Management
Team Management
Third Party Integrations
Visitor Management
Waiver Management
Alternatives to ClubRight
Victoria
Director, Manager & Instructor in UK
Verified LinkedIn User
Health, Wellness & Fitness, 2–10 Employees
Used the Software for: 6-12 months
Reviewer Source
Easiest & best!
Comments: The guys at Club Right have wanted our custom from the first day I met them. They've been interested in our gym, and it feels like they're an outside part of your team, by wanting you to succeed, plus they are so easy to contact should you have any issues or questions. There's an online chat/conversation that you can pose a question about something on your software and you'll get a reply super quick, in a friendly helpful way. We won't be changing to another company for a very long time if at all!
Pros:
Easy to set up, use & train staff in. Super easy for customers to book in classes and pay memberships online. Very user friendly. It looks good and modern. Timetables, classes and memberships are all easy to change if necessary. It's all one screen, not having to divert onto different areas of the software. The home screen is easy to see who's owing, messages etc. The back office area, is straight forward to get the reports needed. Overall we love the software and how straight forward it all is! The cost..... a quarter of what we were paying anothe rcompany, and we're getting everything we wanted!
Cons:
It wipes our previous months classes off at the end of the month
Club Right Response
5 years ago
Thank you for the positive review Victoria! We're always happy to help with anything you need ¿ Kind Regards, Taylor @ ClubRight
Naomi
Operations Director in UK
Health, Wellness & Fitness, 11–50 Employees
Used the Software for: 6-12 months
Reviewer Source
ClubRight is right for our club
Comments: ClubRight has been the best move we have ever done and they helped us all the way. For us being able to have every element of the club under one piece of software was the biggest seller, plus the price.
Moving our database was easy, as was the bulk transfer from our previous DD provider to our new one, who integrate with ClubRight.
The customer support team are great and just a chat away, the help centre is also great with plenty of articles on 'how to do'. If there is something we feel should be in ClubRight we email it over and get a response as where and when in the development it is likely to be implemented.
ClubRight happened at just the right time for us, we were slowly slipping into the dark ages with our processes. Can't believe just how much this has changed our company.
Our members love it as they have control and can do and see everything through the app too.
Wayne and the team are just fantastic.
Pros:
Ease of use and that it is constantly being improved and new features added. The integrations with various DD providers and being able to accept card payments (yes we were in the dark ages before ClubRight). But most of all the price, bit of a no brainer really.
Cons:
Some functionality that I feel should be there, such as taking part payments. For example I have a member who was 3 months overdue, they have paid 2 months but I am unable to record this on their account. That being said ClubRight are on the ball and it's part of their development.
Club Right Response
4 years ago
Hi Naomi! Thank you for the positive review! Kind Regards, Taylor at ClubRight
Health, Wellness & Fitness, 2–10 Employees
Used the Software for: 6-12 months
Reviewer Source
Current Major Bug in the software
Pros:
I've had clubright since the beginning of the year. The team is decent and tries to be helpful in fixing the occasional glitches that happens which is expected. Ease of use
Cons:
However, over the past 3 - 4 months there's been a major issue where members continue to be charged after their membership ends because the CR software all of a sudden is unable to cancel the DD mandate/subscription albeit the membership has ended. This is not only ruining our reputation as a business but it's resulting in a huge influx of DDIC claims as well as upto £900 - £1200 refunds to be processed each month. This is time consuming having to respond to each email individually, and becoming expensive because the transaction costs on these are non-refundable. We haven't received any apology from CR, nor have we received any update regarding t he time frame when they expect this bug to be fixed. I find it to be unacceptable and beginning to put a bad taste in my mouth. I'll be back to amend this review once it's fixed. I don't know how long I can continue to endure this before I consider looking for another provider.
Executive Office, 2–10 Employees
Used the Software for: 1-5 months
Reviewer Source
Excellent customer support
Comments: We have been very impressed with the commitment of the ClubRight team members and their understanding that they are there to help their customers succeed.
Pros:
ClubRight gives us the ability to offer our customers optimal flexibility. We wanted to offer them different price plans and have a simple means of charging upfront and deducting a credit each time they come in or, alternatively, to pay a monthly fee and take regular scheduled payments. We also wanted a straightforward dashboard to give us the management information we need as well as integration with the payment platforms we use. ClubRight provides us with all of this functionality. What we like most is the excellent customer service. Right from the first contact the team members have gone out of their way to help us with our evaluation and migrate across from our previous system. I should point out that we are not a typical ClubRight customer. We provide a co-working space rather than a sports club/yoga studio and I would have understood had they put us in the 'too hard' basket. But they have given us help at every step and are highly responsive, either responding by email, live chat or scheduling Teams calls to talk us through our implementation. And they are really great people to deal with.
Cons:
We use a scanner at the front desk and would have liked to have connected it to an IPad that we already own but ClubRight is set up for a laptop/Microsoft only.
Health, Wellness & Fitness, 2–10 Employees
Used the Software for: 6-12 months
Reviewer Source
Elite Fitness
Comments: The guys at ClubRight have gone above and beyond to help me, unfortunately through no fault of ClubRight I have had issues and they have always on hand to help out, customer service is 5 star and although I am only a small club they have made me feel like their only client at time's, ClubRight has a family run feel about it and I would highly recommend them to anyone.
Pros:
The App is what attracted me the most to using ClubRight, having everything member's need just one click away has made a massive difference in the running of our club.
Cons:
The only issue I have is with the integration with Harlands who are my DD providers, due to the lack inconsistency of integration I have often not seen a true reflection of my members and daily takings to solve this I have made the decision to start using Go Cardless to collect my DD in future as they have a 100% integration with ClubRight which we'll enable me to use all their features.
Club Right Response
3 years ago
Thank so much for these positive comments makes the whole work we do worthwhile. Thanks ClubRight team