Who Uses FCS Concierge?
Single Property to Mega Hotel and Resort
What Is FCS Concierge?
Features
In-house Guest & Non-in-house Guest Profile (Web)
Itinerary Management (Web)
Restaurant Reservation (Web)
Contact Directory (Web)
Transportation & Resource Management (Web)
Baggage Registration & Delivery (Web)
Parcel Registration & Delivery (Web)
Lost & Found (Web)
Report Builder & Scheduler (Web)
FCS Concierge Details
FCS Concierge Pricing Overview
FCS Concierge does not have a free version and does not offer a free trial.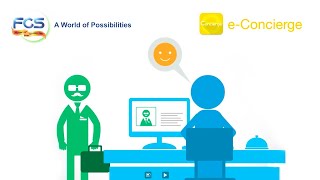 Play
FCS Concierge Features
Online Booking Systems
Activities Booking
Booking Notes
CRM
Customer Support
Group Reservations
Promotions Management
Rate Management
Room Booking Management
Third Party Booking