Who Uses Breeders App?
Our product market is all stables, breeders, owners, vet., clubs, etc; who want to have their horses fully managed and assisted by an easy and handy system and App through PCs or any mobile devices.
What Is Breeders App?
Our application (APP) is a system oriented to control / handle of the Horses (Barns / Stables / Breeders). It's using the top of technology to have access to the horse information in any time from any place. It isn't not need a PC to access to your data, you can use any device, could be a laptop, tablet or any mobile device with internet access, Wi-Fi or from 5G or LTE
NOTE: Our product is on the top list of the 10% of the software which have an APP OFFLINE for Apple and Android devices
Breeders App Details
https://www.breedersapp.com/?lang=eng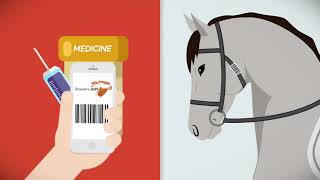 Play
Compare Breeders App with similar products
Starting price
US$19.00/month
US$20.00/month
US$9.90/month
US$135.00/month
Breeders App deployment and support
Support
Email/Help Desk
FAQs/Forum
Phone Support
Deployment
Cloud, SaaS, Web-based
Android (Mobile)
iPhone (Mobile)
iPad (Mobile)
Training
Live Online
Webinars
Documentation
Breeders App Features
Access Controls/Permissions
Accounting
Accounting Integration
Activity Tracking
Ad hoc Reporting
Alerts/Notifications
Appointment Management
Automated Scheduling
Automatic Backup
Billing & Invoicing
Breeding Management
Calendar Management
Client Database
Communication Management
Communication Record
Competition Records
Contact Management
Customer Database
Customer History
Data Storage Management
Document Management
Document Storage
Electronic Payments
Employee Management
Event Tracking
Expense Tracking
Feed Management
Horse Database
Horse Records
ID Tracking
Income & Balance Sheet
Invoice Management
Lessons Management
Location Tracking
Medical Records
Multi-Channel Marketing
Pedigree Tracking
Performance Metrics
Records Management
Reminders
Reporting & Statistics
Role-Based Permissions
SSL Security
Scheduling
Stock Management
Supports YouTube
Task Management
Task Scheduling
Template Management
Whiteboard
---
Review software
Share your experiences with other software buyers.
Write a Review!
Sultan M.
In Charge Breeding Department
Sports, 51-200 Employees
Used the Software for: 2+ years
Overall Rating

Ease of Use

Features & Functionality

Customer Support

Value for Money

Likelihood to Recommend
Reviewer Source

Reviewed on 02/07/2019
"Friendly Software"
Comments: I am using for breeding section .. easy to use it for record keeping.. vaccination, deworming of horses, erc
Pros: I like the most is very friendly software
Cons: I like the most is it's very easy to use
Vendor Response
by Breeders App on 11/07/2019
Thanks Sultan for your feedback. It help us to continue improving our service every day in order to keep customer like you happy to use our services.
I toke the change to let you know that you be selected to have the new Breeders APP PRO version by free. We will sent you the PROMO CODE to your phone or via email.
Best rgds
Reviewer Source

Reviewed on 02/07/2019
Pablo F.
Recreational Activities manager
Sports, 11-50 Employees
Used the Software for: 6-12 months
Overall Rating

Ease of Use

Features & Functionality

Customer Support

Value for Money

Likelihood to Recommend
Reviewer Source

Reviewed on 20/06/2019
"We are very satisfied with this app! Fortunately I've got a recommendation from a collegue to buy it"
Comments: Breeders App resulted an upturn for our organization. Now, we can easily have up to date information related to the training and feeding program, as well as the pedigree information. We are able to provide at anytime the full historic clinic records (in PDF) to our potential buyers as a certification of the healthy of our horses
Pros: We can quickly upload the data into the system (either from PC or from my smartphone), in particular into the historic clinic section for each one of our horses. Besides we can also scan the barcodes of the horses as well as the vendors vaccines and shots, which makes the whole thing very practical and fast to do.
Cons: The esthetic design could be improved, in particular the colours of the menus
Vendor Response
by Breeders App on 21/06/2019
Thanks dear customer for the review.
We improved the design and now there are options to change the colours of the menues.
Huge thanks for your feedback.
Best rgds
Reviewer Source

Reviewed on 20/06/2019