Who Uses StumpGeek?
StumpGeek is business management software for Loggers, Brokers, Mills, Truckers, and basically any company that needs to manage timber tickets/loads and the associated revenue in, and payments out.
What Is StumpGeek?
Business management software for Loggers, Brokers, and Timber Haulers. Tracking the Timber Tickets and associated money is crucial to a Timber Business success.Track your loads of timber (timber tickets) and other items by job with the associated money in from mills or contractors and out to land owners, truckers, or subcontractors. StumpGeek is the right tool for the task, and was designed by a logger specifically to manage a Timber Business.
StumpGeek Details
http://www.stumpgeek.com/
StumpGeek Pricing Overview
StumpGeek does not have a free version but does offer a free trial. StumpGeek paid version starts at US$500.00.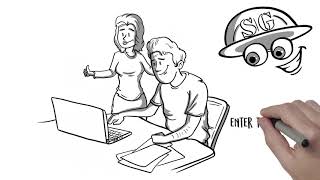 Play
Pricing Details
There is more about pricing options on the website.
StumpGeek Features
Forest Management Software
Barcoding / RFID
Contract Management
Cost Accounting
Customer Management
Financial Management
Harvest Management
Order Processing
Pricing Management
Production Tracking
Remote Access
Supplier Management
Transportation Management