Local product
What Is Sage 100cloud?
With more than 30 years as a market-leader, Sage 100cloud is among the most stable and feature-rich business management solutions for mid-sized manufacturers, distributors, and service businesses today. Built for security and compliance, Sage 100cloud is a trusted solution for managing complexities associated with growth. Thanks to its business objects framework, Web APIs, and Office 365 connectivity, Sage 100cloud can be easily customized to meet the unique needs of businesses.
Who Uses Sage 100cloud?
Company size between 10 to 200 employees. Most suitable for manufacturing, distribution, and professional services.
Where can Sage 100cloud be deployed?
Cloud, SaaS, Web-based, Windows (Desktop), Windows (On-Premise), Linux (On-Premise)
About the vendor
by Sage
Founded in 1981
Phone Support
Chat
About the vendor
by Sage
Founded in 1981
Phone Support
Chat
Sage 100cloud videos and images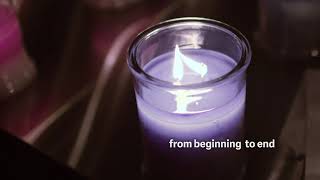 Compare Sage 100cloud pricing with similar products
Starting price
N/A
N/A
US$10.00/month
US$50.00/month
Features of Sage 100cloud
Adam P.
SR Supply Chain, FP&A analyst in US
Verified LinkedIn User
Telecommunications, 501-1,000 Employees
Used the Software for: 2+ years
Good for small to medium business
Comments: It was a great overall experience and was simple enough for a smaller business to implement while still having the horsepower.
Pros:
Having worked with a few erps, this is one of the cleanest UIs and has been a great experience with getting data out of it. The datacubes on the backend have been really good as well. Order allocation is clean and simple and has warehousing plugins that work well too.
Cons:
I really wish that price breaks and price levels worked better. It was very difficult to get the accurate pricing inputted to the system.
Blake B.
Ecommerce & Consumer Products Manager in US
Verified LinkedIn User
Mining & Metals, 11-50 Employees
Used the Software for: 2+ years
Alternatives Considered:
Huge improvements over earlier Sage products
Comments: We've been able to greatly improve how our manufacturing processes across various locations are reflected in our budgets and accounting practices. It's saved us thousands of hours per year in terms of extracting the data, manipulating it, and putting it back into Sage for final reporting. You can now do that within Sage 100.
Pros:
Our organization moved from Sage 50 to Sage 100 and wow, what a difference! We thought Sage was the issue, but really the business had just outgrown the more base version of the software. Sage 100 can fully handle complex costing and processes present in a modern day manufacturing business. It can collect data at various nodes in the process and roll them up for budgeting and forecasting.
Cons:
We use a lot of agile software platforms on our sales and ecommerce side of the business, and Sage 100's API catalog doesn't really keep up with what's needed to move quickly in 2020.
Renee N.
Senior Accountant and Head of Office Administration in
Electrical/Electronic Manufacturing, 11-50 Employees
Used the Software for: 2+ years
Source: SoftwareAdvice
Fortunately this version has been upgraded
Comments: I work in the manufacturing industry, specifically a foundry in Chicago.
Several factors bias my experience with MAS90/Sage 100. I was introduced to the software with no training or reference guide because the woman before me left suddenly and without any documentation. In a certain perspective that speaks well of this product in that simply by internet research and experimentation, as well as a few call to our highly paid "Sage" support line, I have been able to work with the system adequately.
I would love to upgrade to a new version of this Sage product and imagine that it is very likely a much cleaner and straight forward operating system
For instance, the difference between reversing a check and simply reversing the G/L transaction are two different procedures and a third procedure to void a check that has never been issued is a different procedure entirely from voiding a check that you have placed a stop payment on. In a sense, these five distinctions would be ideal for a precise audit trail if the procedures themselves were not extremely complex and vague to distinguish.
The General Leger reports are clear and are in themselves user friendly in offering the opportunity to easily make accrued and adjusting entries.
I would certainly encourage anyone to investigate the newer versions of Sage in consideration of their industry specific needs.
We have not created a direct interface between our receivables data base "Exact" directly into MAS 90 due to the particular need to maintain specific Alloy/Customer information and our small company simply lacks the time and technical understanding to do so.
Again my situation is severely biased due to my particular circumstances and I believe a newer version of Sage may very likely be an excellent ERP.
Pros:
If I can figure out a highly antiquated version of their product without internal direction and assistance, I suspect the newer versions of Sage can only be fat superior.
Cons:
A complete mire of ambiguity when it comes to the Accounts Payable component in this ancient version by Sage:MAS 90
Sporting Goods, 2-10 Employees
Used the Software for: 2+ years
Alternatives Considered:
To many steps to do simple daily process
Comments: Sage works, support companies and eide bailey sold it to us did not do there due diligence in my opinion selling us the software we needed that would handle what we do. Integration problems and being told to use a certain card processing that did not work without a bridge with fusion costing us more money and have had it out 4 times in the last week.
Pros:
The accounting portion is probably the most complete.
Cons:
To me there is several cons we have found after the purchase. My biggest complaint being the amount of time it takes to do simple process. Example: when we have price changes and adjustments to make, it can not be done from a central place. As a dealer that is retail and wholesale both, we have to change retail in one screen, wholesale on another, and finally cost in a completely different location. When you have 30k items this takes 4 times longer than other systems. My other major complaint is dealing with several different companies to get everything you need to support sage for daily operation. We have experienced finger pointing back and forth from the support companies of whose problem it is and nothing gets corrected for months. As I say we are over 2 years from our sign up and it has been a multitude of issues and we are still not complete. Delays on large orders put into fusion portion are a time killer.
Wholesale, 11-50 Employees
Used the Software for: 2+ years
Alternatives Considered:
Sage 100 Review
Comments: We migrated from QuickBooks Enterprise to Sage 100 in 2015. We have had no regrets on this migration and believe we have much better control of our inventory which drives our financial results.
Pros:
Sage 100 has all of the features that our small business needs. We require inventory management with bills of materials and work orders. Sage does an excellent job handling this.
Cons:
It is not a case of dislike but more of under optimized. The general ledger system is not fully developed for drill down capability. All of the information is in a relational database but accessing inquiring type information is more cumbersome than it needs to be. We have written Crystal reports to accommodate this need.