Local product
What is Clinked?
Clinked streamlines client and team interactions in white-label, secure and mobile portal. Used by businesses across industries, Clinked provides feature-rich portals delivering high-touch branded experience to your clients whilst improving communication, security and processes for your client-facing teams. Key portal features include file sharing, integrated group chat, task management, discussions forums, team calendars, branded mobile app and more. Sign up for a free 10-day trial today.
Who Uses Clinked?
Cloud-based business platform designed to help small to large size businesses manage social collaboration, file sharing, online documents and projects with Google apps integration and more.
Where can Clinked be deployed?
Cloud, SaaS, Web-based, Mac (Desktop), Windows (Desktop), Linux (Desktop), Android (Mobile), iPhone (Mobile), iPad (Mobile)
About the vendor
Rabbitsoft
Located in Cambridge, UK
Founded in 2008
Phone Support
24/7 (Live rep)
Chat
Clinked pricing
Starting Price:
US$64.00/month
Yes, has free trial
Yes, has free version
Clinked has a free version and offers a free trial. Clinked paid version starts at US$64.00/month.
About the vendor
Rabbitsoft
Located in Cambridge, UK
Founded in 2008
Phone Support
24/7 (Live rep)
Chat
Clinked videos and images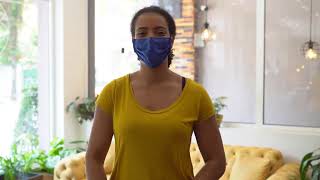 Compare Clinked pricing with similar products
Features of Clinked
Access Controls/Permissions
Activity Dashboard
Activity Tracking
Activity/News Feed
Alerts/Notifications
Archiving & Retention
Audit Trail
Calendar Management
Cataloguing/Categorisation
Chat/Messaging
Client Portal
Collaboration Tools
Communication Management
Compliance Tracking
Contact Management
Content Management
Customisable Branding
Customisable Templates
Data Security
Discussions / Forums
Document Classification
Document Management
Document Storage
Electronic Forms
Encryption
Event Management
File Sharing
Full Text Search
Group Management
Knowledge Base Management
Meeting Management
Mobile Access
Real Time Notifications
Real Time Synchronisation
Real-Time Chat
SSL Security
Search/Filter
Secure Data Storage
Secure File Viewer
Self Service Portal
Social Promotion
Task Management
Text Editing
User Profiles
Version Control
Workflow Management
Alexander R.
Project Development Officer in UK
Verified LinkedIn User
Environmental Services, 2-10 Employees
Used the Software for: 6-12 months
Great and versatile platform
Comments: The Clinked team is very helpful and are professional in all of their interactions. We have enjoyed our use of the Clinked platform for our business and will continue to recommend the company.
Pros:
Clinked allows you to share files and create content easily within a team. They are also able to create a private cloud which can be used for many different purposes tailored to your business.
Cons:
Our private cloud is highly functional, yet is difficult to customise from our (customer) end. I would appreciate increased flexibility and customisation from within the platform.
Alex S.
Managing Partner in US
Verified LinkedIn User
Law Practice, 2-10 Employees
Used the Software for: 1-5 months
Love it!
Comments: We had been managing our client communications via email and a series of forwards and bcc's. We had been managing our drafts via links to the cloud. Now, all of that is in a streamlined and unambiguous format. No more checking in with a team member to make sure we're talking about the same draft, and no more messy email threads with information we might only need to know.
Pros:
I've been looking for a one-stop-shop solution, and I've finally found it with Clinked! Seriously, this hunt has been a long time in the making. As an attorney, I need a way to keep my discussions, thoughts, and documents organized and secure. I have not been able to find a solution as clean as this one. All the other solutions fall short by either failing to hit a specific need or having sloppy execution. The white-label feature is a great add; clients experience the portal as an extension of our brand, which removes some of the hesitancy when you tell anyone to add a new tool. I also love the notification digest feature. We get pretty busy, and I need to be updated on what's going on in my firm, but I'd drown if I get every notification immediately. There's another tool in the Clinked feature set that I've been itching to use but haven't had the time to play with: document annotations. Clinked loads a preview of the documents you upload to the portal, and their preview feature offers ways to notate the record and dynamically update what is served to others with access to the record. I keep thinking I'm done talking about Clinked as I write this review, then I think of another feature that excites me, so I'll leave this one final feature I can't get enough of — the linking. Clinked offers ways to have discussions, schedule tasks, calendar events, upload docs, and share notes. Each of these features permits links, and when you go to enter links, it gives you an organized li
Cons:
The bad stuff about Clinked isn't a deal-breaker by any means, but there is some room for improvement. The help videos feel more like marketing videos, and sometimes you need to intuit your solution because there are gaps in the help docs. The gaps aren't significant. They are primarily things like how to combine certain features to get the desired outcome. The only other thing that I wish was different was the UI. Everything is organized well but looks dated, kind of like an internal company server. I don't think the fix needs to be too complicated; sure, they could redesign it themselves, but I'd settle for the ability to add our own CSS. All-in-all, the good far outweighs the bad, but hopefully, this comment serves as food for thought for Clinked.
Johanna L.
Director in UK
Used the Software for: 6-12 months
Great Company!!!
Comments: Easy to use and it always feels secure with you guys. I really like that all information can be kept in one place.
Pros:
easy to use
Cons:
none
Jackie R.
Head Of Sales Marketing in Philippines
Verified LinkedIn User
Design, 2-10 Employees
Used the Software for: 1-5 months
Client Portal branded for your Business
Comments: Overall, Clinked is a very promising software for Branded / White Labelled Client Portals. It has a very enterprise look and feel. It has a mobile app which you can request for white label as well, but for a more hefty one time pricing. The features are very spot on for a client portal which is sharing of information, files, and communication with your clients all in one place. Gone were the days that people rely on emails, communicators, all communications can now be done through a single portal and our business looks more professional and organized.
Pros:
What I liked the most about the software is that the interface is very clean, very organized, and very user friendly. We were able to rebrand the entire customer portal in just a few minutes with our own logo, custom domain name, favicon, and headers for each group / client. Just love how I can embed Google docs into the portal, embed media from external websites like Youtube, Vimeo, Fleeq, Brandquiz, etc. We even have access via their mobile app! Our existing and new clients love it so much!
Cons:
What we liked the least about Clinked is that there are no integrations to other software that we currently use. The only integration is Adobe Sign which we don't have. Further, the storage limitations for the plan we bought is very limiting, so a lot of the users are suggesting integrations with Google Drive, Onedrive, etc. The member limitations is also a setback as we need to constantly check for available licenses given the limit on the licenses.
Jay G.
Owner in US
Verified LinkedIn User
Marketing & Advertising, 2-10 Employees
Used the Software for: 1-5 months
Great Software!!
Comments: So far its awesome and my clients love it. I hope it continues to get better and that I continue to expand with it in the near future!
Pros:
What a fantastic software to help me run my multiple businesses. It's a secure client portal that helps me stay organized with my clients, which are numerous. It also helps that I'm a freelancer, doing MANY different things for many different people, but it's all easily trackable and easy to separate, so no confusion here. So far, this tool is making my life WAY easier!
Cons:
So far nothing much to complain about - maybe that the price increases a little heftily for more storage and people, but we will see how it goes forward. It's possible I will be able to manage it better than I think.