What is Kahoot!?
Create, play and share fun learning games in minutes - for any subject, any language, any device, all ages.
Who Uses Kahoot!?
Education Corporate training Presentations
Where can Kahoot! be deployed?
Cloud, SaaS, Web-based, Android (Mobile), iPhone (Mobile), iPad (Mobile)
Kahoot! videos and images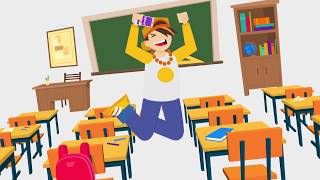 Compare Kahoot! pricing with similar products
Features of Kahoot!
Activity Dashboard
Blended Learning
Certification Management
Collaboration Tools
Communication Management
Content Library
Customisable Branding
Data Analysis Tools
Employee Engagement Software
Gamification
Goal Setting / Tracking
Interactive Content
Leaderboards
Learning Management
Live Results Sharing
Mobile Access
Mobile App
Multi-Language
Performance Metrics
Polls/Voting
Progress Tracking
Quizzes
Remote Access/Control
Reporting & Statistics
Reporting/Analytics
Rewards Management
Scoring
Test/Quiz Creation
Third Party Integrations
Bruno
Ingeniero Ekectromecanico in Peru
Verified LinkedIn User
Industrial Automation, 2-10 Employees
Used the Software for: 1+ year
The best tool to study and learn in a very creative and simple way.
Comments: Currently the problems that are being solved are the constant training of our collaborators and encourage them to continue learning constantly.
The benefits provided by this platform are creativity, time savings, desire to continue learning.
Pros:
This platform is very good because it allows you to interact and learn in a very fun way that stimulates continuous learning. In the company we use it to train our staff and assess their ability to learn. The platform is very easy to use with an explanation class is enough to handle it correctly. In the company, its integration was easy and very accepted by our collaborators who are delighted with the platform.
Cons:
The platform is really very good with a simple and very practical interface that lacks nothing, apart from the fact that it is free, this platform is very complete and spectacular. The aspects of the product are very easy to use, and its integration into our company has been very good and pleasant. With this platform we train and evaluate our collaborators with the company's topics to see how they are doing with their learning.
Samantha Louise
Student in Philippines
E-Learning, 10,000+ Employees
Used the Software for: 2+ years
The Best Quiz Platform is Kahoot!
Comments: My overall experience with Kahoot is very good! I can create quizzes and tests easily and I can also give timely feedback to the students
Pros:
What I really like the most about Kahoot is that I can easily create interactive and engaging quizzes through its numerous question types. The results are also real-time and automatically given.
Cons:
What I like least about this software is the mobile application because I can already access the website through the internet browser.
Ozge
Social Worker in Turkey
Nonprofit Organization Management, 201-500 Employees
Used the Software for: 6-12 months
Review from user
Comments: During the pandemic period, it was made beautifully with ease of use. It would be nice if it was diversified and other applications translated into Turkish.
Pros:
I used the application especially to get to know friends better at work and to share information. While doing this, I entered from my student account, otherwise the price would be more expensive. The most used application is the game with 4 options. In my opinion, this was a good practice and an example of remote dating, especially in the pandemic. Even a person who does not know anything can find a place for himself directly in the application thanks to the kahoot code.
Cons:
The application becomes repetitive after a while. first comes out on the podium, second and third. This can create problems for people who want to use multiple. I think the cons are the limitations in the application. displaying only the time and the problem on the screen. The minuses are that the music cannot be added by the user.
Marco Jay
Interim Team Manager in Philippines
Telecommunications, 10,000+ Employees
Used the Software for: 6-12 months
Great value for your money!
Comments: It's not that expensive, and it's definitely good value for your money if you need to have more people engage with you during their learning process. The tools are easy to navigate, and I had no problem with all of the functionality of the app.
Pros:
This software helped me during training and refresher days. You don't really need a tutorial to actually navigate through the app since it's self-explanatory. It's a great value for your money, especially if you're teaching a big group of people.
Cons:
There's an issue with the delay for some of my trainees since it requires a strong internet connection.
Higher Education, 1,001-5,000 Employees
Used the Software for: 2+ years
Fun learning
Pros:
I mostly get troubled learning and getting ready for exams since it's not fun and that's why my teacher make us play kahoot before test but the fact it's so fun when you get in first place or second place and the fact you are you are also learning and reviewing for your test as well as playing.
Cons:
I don't like when after on end game your points turns into 0 again.