What is HighQ?
HighQ's modern, adaptable, and continuously-learning legal workflow platform delivers an open and scalable foundation, embedded machine intelligence and analytics, and smart integration points with firm-critical applications. Dramatically improve how you plan, organise, track, and complete work more efficiently with personalised client portals and real-time access and insights on legal project work, ready-to-use task lists and templates, and automated workflow-enabled legal process maps.
Who Uses HighQ?
Law firms, corporate legal, and government legal
Where can HighQ be deployed?
Cloud, SaaS, Web-based, Android (Mobile), iPhone (Mobile), iPad (Mobile)
About the vendor
Thomson Reuters
Located in Toronto, Canada
Founded in 2008
Phone Support
24/7 (Live rep)
Chat
HighQ pricing
Starting Price:
Not provided by vendor
HighQ does not have a free version.
Pricing plans
About the vendor
Thomson Reuters
Located in Toronto, Canada
Founded in 2008
Phone Support
24/7 (Live rep)
Chat
HighQ videos and images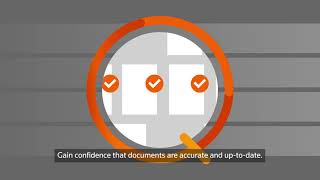 Features of HighQ
API
Access Controls/Permissions
Activity Dashboard
Activity Tracking
Activity/News Feed
Alerts/Notifications
Approval Process Control
Archiving & Retention
Audit Trail
Bulk Uploading
Business Process Automation
Calendar Management
Calendar Sync
Client Management
Client Portal
Collaboration Tools
Commenting/Notes
Communication Management
Compliance Management
Compliance Tracking
Content Library
Content Management
Contract/License Management
Create Subtasks
Customisable Branding
Customisable Dashboard
Customisable Reports
Customisable Templates
Dashboard
Data Capture and Transfer
Data Import/Export
Data Management
Data Security
Data Storage Management
Data Synchronisation
Data Tabulation
Data Visualisation
Discussions / Forums
Document Classification
Document Management
Document Storage
Document Templates
Drag & Drop
Electronic Signature
Email Management
Encryption
Expense Tracking
File Sharing
File Transfer
For Legal Professionals
Forms Management
Full Text Search
Historical Reporting
Import Tasks
Knowledge Base Management
Knowledge Management
Legal Case Management
Matter Management
Mobile Access
No-Code
Notes Management
Offline Access
Optical Character Recognition
Performance Metrics
Portfolio Management
Process/Workflow Automation
Project Management
Real Time Analytics
Real Time Data
Real Time Editing
Real Time Synchronisation
Real-Time Chat
Recurring Tasks
Reminders
Remote Access/Control
Reporting & Statistics
Reporting/Analytics
Rules-Based Workflow
Scheduling
Search/Filter
Secure File Viewer
Spend Management
Status Tracking
Task Editing/Updating
Task Management
Task Progress Tracking
Task Scheduling
Task Tagging
Third Party Integrations
Version Control
Visual Analytics
Workflow Configuration
Workflow Management
Legal Services, 5,001-10,000 Employees
Used the Software for: 2+ years
HighQ
Comments: I really like HighQ and it saves me time and makes working easier.
Pros:
I really like the document and email management.
Cons:
A bit hard to learn at first. I would prefer easier to learn.
Thomson Reuters Response
4 weeks ago
Hi Abigail, We appreciate you taking the time to write a review for HighQ! We're so happy you like the document and email management and will work on improving our onboarding for quicker learning. Your continued business with Thomson Reuters is appreciated.
David S
Sr. Business Analyst in US
Legal Services, 501-1,000 Employees
Used the Software for: 2+ years
HighQ Collaborate-Exceptional for Internal and External Team Collaboration
Comments: I can only provide high praise for the solution - which is simple, robust and elegant - and for support and client success representatives that we work with.
Pros:
I and our Firm have used HighQ Collaborate since the fall of 2014 and have found it and the support team behind it to be consistently exceptional. There just isn't any other solution out there that truly measures up for administrators and end-users alike. It is both robust and user friendly. We rarely have to provide end-user training for this solution and have not sacrificed but only gained functionality. Few software solutions measure up to this one.
Cons:
I promise that I am just a client and am not on the payroll for TR/HighQ. This solution has very few flaws and TR/HighQ support does a fantastic job of listening to their clients and providing regular updates that are based on user community recommendations. They have excellent systems for this which include an online dev community and a solid knowledgebase that can be searched and referenced. That being said - there is one thing that I still wish they would get right... When creating a "choice list" for an iSheet there isn't an easy way to add a long list of items (something that SharePoint lists do exceptionally well). This would be beneficial if you wanted to create a list of 50 states for a choice list or if you had a client that had 100's of facilities that you wanted to make available in a choice list drop menu. These unfortunately have to be entered individually and manually. Also when adding a new entry (e.g. if a client acquires a new facility) the admin has to add it to the bottom of the list and then manually sort it up to its proper alpha-order spot in the long choice list. These tasks can be time consuming but are usually rare and one-off activities. While they are annoying - they are miniscule concerns and the massive benefits of this tool far outshine these small burrs.
Thomson Reuters Response
7 months ago
Hi David - Thank you for your positive review of HighQ! It's great to hear that our solution is intuitive for your end-users to reduce the need for training. We will pass along your helpful feedback for a more simplified iSheet "choice list" experience to the product team. We appreciate your continued partnership and for being a valued Thomson Reuters HighQ customer.
Abaan
Apprentice Paralagel in UK
Legal Services, 201-500 Employees
Used the Software for: 1-5 months
Important
Comments: Good, price and other aspects can improve.
Pros:
Convenience, easy to use, easy to collaborate
Cons:
Problems incurred when offline, pricing is high
Thomson Reuters Response
4 weeks ago
Hi Abaan, We appreciate you taking the time to write a review for HighQ! Your continued business with Thomson Reuters is appreciated.
Emily
Program Manager in US
Information Technology & Services, 10,000+ Employees
Used the Software for: 2+ years
Can't live without it!
Comments: Our overall experience has been hugely valuable to our department. It has saved our team hundreds and hundreds of hours over the years and we can't imagine going back to the way we worked before.
Pros:
We use this software to automate client intake and to generate Official Rules for game promotions. It has enabled our team to handle our large workload in a faster, more efficient, and streamlined way than ever before. We love being able to have a plain-language, easy to understand, questionnaire that still gets us the information we need to populate legal documentation and our clients love it too! Utilizing business rules for different templates allows us to calibrate and spot higher-risk legal issues and ensure we are spending our time on higher business value programs.
Cons:
We have had a great experience with Contract Express and there really aren't many negatives. To new users, I would say that the coding can take some time to learn if you are going to do it yourself. There are also some limitations in the design/flow/customization of the questionnaire but it's things that would be more "nice to have" and are not a requirement to using this software successfully.
Thomson Reuters Response
3 years ago
Dear Ms. Peck, Thank you or your glowing review of Contract Express! We are elated to hear the software has enabled greater efficiency for you internally and for your clients as well. Thank you for being a valued Contract Express customer!
Maria
Senior Paralegal in US
Internet, 501-1,000 Employees
Used the Software for: 1+ year
Great software!
Comments: Digital River has very complicated contracts. This tool has helped us and our sales team more easily, efficiently, and quickly generate their own contracts, with all of the right reviews and approvals to ensure full compliance.
Pros:
The ability to (1) easily generate complex contracts; (2) the negotiation feature to ensure all changes are caught and accounted for; (3) the manner in which generated contracts are able to be routed for approval to different individuals/teams, if/when it is required; and (4) the great help and support from their customer service team.
Cons:
It is a little difficult to learn how to create contract templates without some training.
Thomson Reuters Response
3 years ago
Hello Ms. Kouchis, Thank you very much for your positive review of Contract Express. We are delighted to hear it's been instrumental in self service contract creation while ensuring compliance as well! Thank you for being a valued customer!