What Is Evernote Teams?
Evernote Business brings your teams work together. Create documents, collaborate on projects, and store information all in one place. Teammates can access, edit, upload, and share notes and files from any device--even if theyre offline. Cut through the noise, and quickly find the information you need with powerful search capabilities and integrations with tools you already use. Unify your workflow with Evernote Business.
Who Uses Evernote Teams?
Bringing your team's work together. Create visibility into projects, workflows, and deadlines.
Evernote Teams Details
Evernote
Founded in 2004
Evernote Teams Details
Evernote
Founded in 2004
Evernote Teams videos and images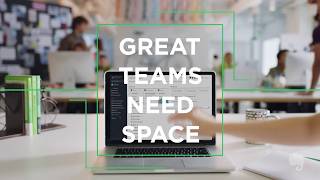 Compare Evernote Teams pricing with similar products
Starting price
US$7.99/month
US$5.00/month
US$1.99/month
N/A
Evernote Teams deployment and support
Support
Email/Help Desk
FAQs/Forum
Knowledge Base
Deployment
Cloud, SaaS, Web-based
Mac (Desktop)
Windows (Desktop)
Android (Mobile)
iPhone (Mobile)
iPad (Mobile)
Training
Live Online
Webinars
Documentation
Features of Evernote Teams
Dipannita M.
Self-Employed in Bangladesh
Verified LinkedIn User
Marketing & Advertising, Self Employed
Used the Software for: 2+ years
Best Note-Taking Software I have Ever Used
Comments: It is great software for me. It eliminates the need of keeping a heavy diary in my life. I can easily access, take notes and share files from anywhere. Honestly, it made my life easier.
Pros:
If you are looking for an amazing multi-platform software, especially to serve your note-taking purpose, Evernote Business is leading the market. It comes in a minimalistic design with smooth collaborative features so that you can perfectly sync with other platforms. When it comes to collaboration features, no other software can defeat Evernote business. You can not only do teamworks on your projects, but also store all of the important information in one single place. One amazing part is, you can access it offline, and everything will be updated t=right after you become online. On top of that, the user-interface of Evernote is so user-friendly. Besides, there are many templates which you can use and make life even easier. In my opinion, Evernote Business is a great software to deal with.
Cons:
As it is cloud-based software, syncing is not possible while offline. However, everything will be updated when I become online again. Another thing I want to mention here is it is a little bit expensive. The Evernote team should reconsider the price. However, the value we are getting from it can be easily justified with the price.
Sven S.
Tech Integrationist in Germany
Education Management, 51-200 Employees
Used the Software for: 6-12 months
Alternatives Considered:
One of the best content management services available
Comments: Evernote Teams looks great and works well on the platforms we used it on - mostly Windows 10 for business plus the individual's choice of smartphone / tablet version of it. Its intuitive navigation and powerful scan and search features were its main selling point for us.
All in all, the price is very fair. But with ever more subcription-based services used in the workplace, we ended up switching away from Evernote Teams simply to save costs. Our new service that we replaced it with is not nearly as sleek or elegant, but offers the same essential features - OCR and search as well as task management - at no additional subscription costs.
If I was the sole decder and/or money didn't not feed into the decision-making process, I'd have stuck with using Evernote Teams as it is really great at what it does.
Pros:
Hands down the OCR. Optical Character Recognition is the name of the feature that allows Evernote to scan the images you take and thus enable its powerful search feature to find content on scanned documents and even pictures. That makes for one of the most powerful organisational features I have yet come across. Even the subscrition costs are very user friendly, given what you're offered. I loved the dashboard, too. Very sleek and easy to both navigate and customize.
Cons:
Personally, it all boils down to integrations for me. I loved the year-ish that we were using Evernote. Integrating it into Microsoft Teams work well enough and it looked the way it always did However, using Everote Teams within Microsoft Teams meant that we were already paying the subscription for Microsoft 365 and then paying Evernote Teams on top of that. We ended up saving us the costs for Evernote Teams by switching to Microsoft OneNote which is included in the abov mentioned subcription.
Ryan G.
Owner in US
Verified LinkedIn User
Graphic Design, 2-10 Employees
Used the Software for: 2+ years
Using this software is often like keeping an elephant in your house...
Comments: The bottom line of why I use this is to keep track of literally hundreds of notes -- mostly client information like login information and passwords and such (that can be password protected in the app, a huge plus!). I also started a few years ago using it to track incoming paper payments (checks) so that my accountant can see what has come in and record it appropriately -- so one notebook can be shared easily without worrying about any unnecessary information ending up in too many places. Though it's painful to use a fairly complicated program (bloated?) to do this, it does it quite well and I haven't been able to find something else to do the same thing.
Pros:
While I'm not the biggest fan of this software/service. There's one reason I've continued to use it and probably will continue for a while: it's good a creating easily searchable notes that are (mostly) available on any device I might have in front of me at any time.
Cons:
It seems like the creators are constantly on a quest to make this software more bloated with features that I have little to no interest in while continuing to ignore seemingly simple glaring problems. I can always count on a major update causing some new irritating problem. On top of all that, it takes up so much computing space -- I often find this "simple" database program sitting in the background eating up GBs of RAM and making my processor spin. And worst of all they seem to think it's okay to take up valuable space in my menubar (on a Mac) with their stupid, useless Elephant logo in case I might want to create a new note and not know how to open up the program to do that. I've asked repeatedly in customer feedback and have seen others ask as well for the OPTION to make this go away and yet it remains for some inexplicable reason.
Tatevik B.
Software Engineer in Armenia
Computer Software, 2-10 Employees
Used the Software for: Free Trial
Alternatives Considered:
Note taking application with nice design
Comments: Evernote helps me to not loose information that constantly comes by and also keep track of the thought process and organize my daily work tasks.
Pros:
Evernote Teams is very easy to install and learn to use. It also has very intuitive UI with nice design that I personally like very much. It has solid functionality, very easy to create notes with vast variety of elements like bullets, checkboxes, images, so your notes can be very visual and represent your creative thought process very well.
Cons:
It works very limited when you're offline. On slower networks downloading notes and syncing the status sometimes take some forever.
Norzihan I.
Recruiter in Malaysia
Verified LinkedIn User
Telecommunications, 5,001-10,000 Employees
Used the Software for: 2+ years
Taking note with Evernote Business
Comments: Evernote has acted like my organizer but in digital form. I can adding note into most of the software that i use, and add a little notes and reminder for my future reference. The ability to add picture or audio to the notes give it more value, as more information can be added to the note.
Pros:
What i really like with Evernote Business is, it has option to integrated with software like Gmail and Google Drive. I can attach files into my note for easy reference and forward my notes to the Gmail and shares it with my team. Using Evernote as a OCR(optical character recognition) for my PDF files let me to search for specific keyword in the files in a matter of second.
Cons:
There are limited option for text style and format customization that can be altered and edited in here. A beautiful and properly formatted notes improve my moods and attract creativity in myself, which i hope this software can offer. Other than that point, everything else is wonderful.