What Is Duo Security?
Our mission is to protect your mission. Duo Security makes security painless, so you can focus on what's important. Our scalable, cloud-based trusted access solution protects access to all applications for any user and device, from anywhere. Duo's multi-factor authentication (MFA) solution is easy to use, administer and deploy, while providing complete endpoint visibility and control. This combination of user and device trust builds the foundation for a zero-trust security model.
Who Uses Duo Security?
We serve businesses of all sizes (SMB, MM, Enterprise) on a global scale. With customers in healthcare, legal, finance, tech, government, and education, Duo provides security to all market segments.
Duo Security Details
Cisco
Founded in 2010
Duo Security pricing
Starting Price:
US$3.00/month
Yes, has free trial
Yes, has free version
Duo Security has a free version and offers a free trial. Duo Security paid version starts at US$3.00/month.
get a free trial
Duo Security Details
Cisco
Founded in 2010
Duo Security videos and images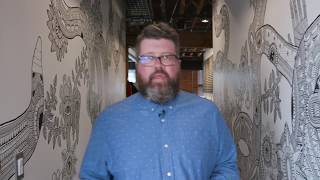 Duo Security deployment and support
Support
Email/Help Desk
FAQs/Forum
Knowledge Base
Phone Support
Chat
Deployment
Cloud, SaaS, Web-based
Android (Mobile)
iPhone (Mobile)
iPad (Mobile)
Training
In Person
Live Online
Webinars
Documentation
Gayan N.
Technical Lead in US
Verified LinkedIn User
Computer Software, 10,000+ Employees
Used the Software for: 2+ years
Hassle free two-factor authenticator
Pros:
Regardless of the technology or platform which are targeting to integrate the multi-factor authentication Duo Security provides the flexibility to integrate with the largely used identity platforms/providers. The use of the app is very easy and convenient with the enablement of biometric authentication. For the authorization process, it takes just one click. The app is that user-friendly. Not like other application available Duo is really easy to use and integrate.
Cons:
Nothing that I can think of that I like least.
Samantha R.
Firm Administrator in US
Accounting, 11-50 Employees
Used the Software for: 6-12 months
Works Well
Comments: Duo security works perfectly to add additional security to our login process.
Pros:
I like the simplicity of the multifactor authentication process. It was easy to deploy on our phones and works perfectly each day.
Cons:
I do not have any cons to list. This product functions as it should and does the job. Compared to the product that we switched from though, I do feel that DUO provides less security.
Delaney F.
Adoption Paralegal in US
Legal Services, 2-10 Employees
Used the Software for: 1+ year
Good Protection, Occasionally Frustrating
Comments: Duo makes your information safer, and it does help make you feel more comfortable with the information you have online, but it does have flaws and takes time to fully complete the authentication process that is not there otherwise.
Pros:
Duo security is an app on your phone and a computer program, so it is versatile and helpful in protecting your passwords and various accounts. In school, it is a great way to protect tuition information, grades, and various other lovely stuff we do not want people to know.
Cons:
The app can sometimes lose connection with the cloud, so an authentication won't go through, or there can be issues where the app does not receive a push or a request. This can be difficult as there is no direct way to troubleshoot, you just have to restart the process.
Krishna D.
CTO and Security Officer in US
Pharmaceuticals, 11-50 Employees
Used the Software for: 2+ years
Beware! Customer service has been non-existent following Cisco acquisition
Pros:
We have used Duo for many years. It was easy to implement and has always worked well.
Cons:
Last year we negotiated bulk pricing and paid in advance for a 14-month term. Later we discovered that they had never provisioned our licenses and were still billing our credit card. Now, four months later, after numerous phone calls and more than a dozen emails, they have still not provisioned the licenses we paid for. They have acknowledged that this is their mistake and they need to fix it, but they seem incapable of doing so. I get the sense that their organization is completely dysfunctional following the Cisco acquisition. Given that they cannot solve the challenge of "how does a customer purchase your software?", I am worried what might happen if you came to them with anything more difficult.
Juliette R.
Student in US
Education Management, 10,000+ Employees
Used the Software for: 2+ years
Review from Student
Comments: Good experience overall, and it is not a hassle to use Duo. I have heard very few complaints from other students and colleagues at my university.
Pros:
Duo makes it very easy for me to log-on to my student account at my university. I like how it is intuitive to use on iPhone especially, and it gives me the option to call or text my phone. I rarely use the "call" feature, however, because I am always using wifi. The Duo Security app pops up immediately, and I am able to approve the request quickly from my phone. I feel very secure with this software, especially since the pin changes every few seconds.
Cons:
I don't always have my phone with me, which makes it impossible to log in. I wish there was a feature where I could receive an email instead of a call or a text on Duo. I have not seen this feature at all, but it would make my life easier.