What Is TutorPro LMS?
With a clean & intuitive Dashboard, learners have instant access to all key functionality. Its visual, dynamic, & designed to engage learners. Whether you need to push learning or build an on-demand platform for self-directed learning, its the perfect solution! Admin tasks made simpler with multi-event creation, bulk import & edit, automated reminders & auto-assign functionality. You dont pay more for analytics, scheduled reports or an API. We dont count support hours, its all included!
Who Uses TutorPro LMS?
Legal, Corporate, Education & the Public Sector, are just some of the markets using our solutions. If you're looking to solve learning & development challenges, then it's the perfect solution for you!
TutorPro LMS Details
TutorPro
Founded in 1989
TutorPro LMS videos and images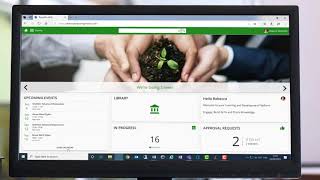 ▶︎
TutorPro LMS Details
TutorPro
Founded in 1989
Compare TutorPro LMS with similar products
Starting price
N/A
N/A
N/A
US$59.00/month
TutorPro LMS deployment and support
Deployment
Cloud, SaaS, Web-based
Windows (Desktop)
Training
In Person
Live Online
Webinars
Documentation
TutorPro LMS Features
API
Academic/Education
Activity Dashboard
Activity Tracking
Assessment Management
Assignment Management
Asynchronous Learning
Blended Learning
Built-in Course Authoring
Certification & Licensing
Certification Tracking
Compliance Management
Compliance Tracking
Content Library
Content Management
Corporate/Business
Course Authoring
Course Management
Course Tracking
Customisable Branding
Customisable Reports
Employee Portal
Gamification
Gradebook
Learner Portal
Learning Management
Learning Paths/Tracks
Mobile Learning
Multi-Language
Performance Metrics
Progress Reports
Progress Tracking
Reporting & Statistics
SCORM Compliance
Self Service Portal
Self-Learning
Single Sign On
Skills Assessment
Skills Tracking
Social Learning
Surveys & Feedback
Synchronous Learning
Talent Management
Tests/Assessments
Third Party Integrations
Training Management
User Management
Video Conferencing
eCommerce Management
eLearning Companies
Donna L.
Training Manager in US
Verified LinkedIn User
Legal Services, 1,001-5,000 Employees
Used the Software for: 1+ year
Nothing better out there!
Pros:
Where do I begin? This product is easy to use, customizable, fully featured and the customer service is exemplary to boot!
Cons:
N/A- Everything I've used so far has exceeded my expectations.
TutorPro Response
2 years ago
Thank you Donna for your kind words and for taking the time to provide feedback. It's a pleasure working with you and we will strive to continue meeting your business needs. Have a great day!
Janette N.
Learning Technologist in Canada
Legal Services, 501-1,000 Employees
Used the Software for: 2+ years
Amazing LMS with outstanding support and features
Comments: We have a tremendously close working relationship with TutorPro and our client success manager. TutorPro simply understands the legal industry and the entire team is proactive about providing assistance, guidance and support. We used TutorPro for many years and decided to try another LMS in 2019. Within the first week of using the other LMS, we realized we had made a huge mistake. Our very short commitment to this vendor couldn't end soon enough and we ran, not walked, back to TutorPro and have been tremendously happy to have been welcomed back.
Pros:
The TutorPro LMS is a well-packaged and thoughtful system for our firm members to use. It supports a variety of standard course types and is flexible enough to support resource documents as well as recorded documents using a variety of course types. The training calendar is intuitive and user-friendly for our legal staff who may not have a significant amount of time to spend perusing an overly complicated calendar. Once a user registers for a scheduled learning session, calendar appointments automatically follow. What's most refreshing about TutorPro's LMS is that there's never a need for users to be pre-enrolled in a course and the "learner launch links" that can be sent from each course. This allows our company to incorporate direct course links in communications as well as through our company intranet! There is a good variety of reporting available to track a multitude of course completions and a compliance module that works well for our legal professionals who need to track professional development credits throughout the year.
Cons:
Can't think of any obvious cons to the software.
Nick S.
Director of Learning and Develoment in US
Verified LinkedIn User
Law Practice, 1,001-5,000 Employees
Used the Software for: 2+ years
TutorPro is great with core LMS functionality - don't take that for granted
Comments: TutorPro is so solid with the core functionality, it's usage extends far beyond just the L&D department. The course library and calendaring feature are used heavily by many of our departments. I have over 20 years experience in using and administering Learning Management Systems... TutorPro is my all time favorite.
Pros:
ease of use and solid set of core features; i.e. library of courses, solid calendaring, and solid user management
Cons:
could be better with automated email flexibility and configurable interface
TutorPro Response
3 years ago
Wow thank you Nick!! We appreciate your time in reviewing our solutions and thank you for the positive feedback. It's always a pleasure working with you.
Paul B.
Director of Training in US
Verified LinkedIn User
Law Practice, 201-500 Employees
Used the Software for: 2+ years
TutorPro rocks!!
Comments: Users find TutorPro easy to use, we can track users' progress, set up learning paths for new hires and current attorneys and staff, and easily direct users to the TutorPro content. Since we are a limited training team supporting 500 users, having TutorPro as an option has been extremely beneficial. The assessments provided, as well as being able to create needs-based assessments via the Live Content Studio, makes TutorPro far better than all others out there. I am happy to be a member of the TutorPro family!!
Pros:
The content is great, the functionality is amazing, the support team is second to none. Adding content, scheduling classes, and working with the software is pretty intuitive and easy to use. The Live Content Studio is what puts TutorPro above all other LMS platforms as well. I highly recommend TutorPro without any hesitation.
Cons:
Took a bit of time to learn the back-end maneuverability, but the training team was great and support is very responsive.
TutorPro Response
3 years ago
Thank you Paul! It's always a pleasure to work with you and your positive feedback is much appreciated.
Kristin G.
Global IT Learning & Development Manager in US
Legal Services, 1,001-5,000 Employees
Used the Software for: 1+ year
Overview
Comments: We purchased TutorPro because we did not have an existing LMS and needed a tool to support our new hire program and deployment of a desktop and software upgrade project. The ability to automate our training calendar, enrollment, tracking and reporting was of paramount importance to us. We found that TutorPro provided all of these things at a very good value compared to other LMS we researched.
Pros:
Getting started with setting-up our LMS was fairly intuitive. We received training from the TutorPro team prior to working on setting-up our LMS and supporting documentation was also very helpful. We honestly figured out most things by trying different approaches. Customer support throughout the process was outstanding.
Cons:
There were a few design features that didn't match up with how we wanted to use some of the functionality. However, after discussing with Customer Support, we either found a work around, or they added the feature request for future enhancement consideration.
TutorPro Response
3 years ago
Good Afternoon Kristin, Thank you for taking the time to review our solutions, and for the positive feedback. We look forward to working with you, to continue improving the solution. It's always a pleasure working with you and we are excited to catch up in DC next month!