What Is HubSpot CRM?
Whether you've got a small team of five or a sophisticated sales force of 500, HubSpot offers pricing and packaging options that grow with you. HubSpot customer relationship management (CRM) software is built for companies that want to spend less time logging data. It keeps all your contacts in one centralized, customizable database. And you can see everything about a lead in one place -- no more digging through inboxes to find information. Start using the free HubSpot CRM today.
Who Uses HubSpot CRM?
The HubSpot CRM is built for growing teams. Today, over 100,000 customers in more than 120 countries use HubSpot's award-winning software to attract, engage and delight their customers.
HubSpot CRM Details
HubSpot
Founded in 2012
HubSpot CRM pricing
Starting Price:
US$50.00/month
Yes, has free trial
Yes, has free version
HubSpot CRM has a free version and offers a free trial. HubSpot CRM paid version starts at US$50.00/month.
HubSpot CRM Details
HubSpot
Founded in 2012
HubSpot CRM videos and images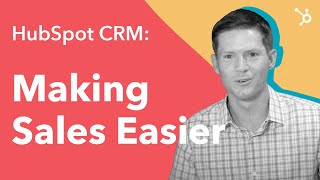 HubSpot CRM deployment and support
Support
Email/Help Desk
FAQs/Forum
Knowledge Base
Phone Support
24/7 (Live rep)
Chat
Deployment
Cloud, SaaS, Web-based
Android (Mobile)
iPhone (Mobile)
iPad (Mobile)
Training
In Person
Live Online
Webinars
Documentation
Videos
Anthony J.
Business Development Consultant in US
Verified LinkedIn User
Management Consulting, 2-10 Employees
Used the Software for: 6-12 months
A G-Suite Friendly CRM
Comments: It has been great so far I will be getting the upgraded version when I expand my sales team.
Pros:
Ease of use. Once I receive a lead by email, its a simple matter of replying using the Hubspot extension and then I can modify it as a contact.
Cons:
The call feature uses the computer, I wish it would just transfer to your cell phone.
Jill L.
Marketing Operations Specialist in US
Packaging & Containers, 501-1,000 Employees
Used the Software for: 2+ years
Good value
Comments: HubSpot has worked well for us as far as contact management. With our sales and marketing team emails tied to the software, we are able to capture communication to all of our customer contacts. The only issue is that if other individuals are copied on a communication, they are automatically entered in our CRM. We could certainly turn that feature off, but then there is the issue of if sales/marketing would remember to log the important things or if they would get in the habit of not logging anything at all.
Pros:
The biggest priorities for us when we implemented HubSpot in our company were to be able to realize revenue to marketing activities as well as have a better forecasting method for our sales team.
Cons:
The biggest con for us is that we clearly stated we needed to be able to tie revenue back to marketing activities. This function is possible with the platform sold to us; however it is very manual. In order for us to have the automated version that we requested, we would need to pay a significant amount more than we currently are. This was a mistake made on the part of the salesperson and we were offered a discount to enable the feature; however it is still very costly so we are performing this task manually at the moment.
Alternatives Considered: SugarCRM, Pardot, Dynamics 365 and Salesforce Sales Cloud
Reasons for Switching to HubSpot CRM: Price was a large factor. Salesforce and SugarCRM were both excellent contenders and we would have been happy to choose either of them. The biggest factor in our decision was price. The other factor was Salesforce and Sugar have software that is so powerful, we felt the built-in features we would pay for may not be utilized enough to receive an ROI.
Civil Engineering, 11-50 Employees
Used the Software for: 2+ years
Source: SoftwareAdvice
Surely it can do that?
Pros:
This review relates solely to Hubspot's Sales module, and not the Marketing package. Our small business utilises Hubspot for lead management and conversion tracking - I can't speak to Hubspot's other functionalities in the marketing field. Hubspot's Sales free and growth bundles are great value; offering start-up businesses with the basic tools required for recording correspondence with leads and tracking conversions. However...
Cons:
As your business grows you naturally seek out greater efficiencies achieved through CRM automation services (e.g. automated follow-up emails to stay front of mind with prospects) - it's at this point you upgrade to the costly Professional package because the business case stacks up, right? This is where Hubspot falls over. Everything (I cannot iterate this enough, literally everything) you would logically expect the software to support or enable isn't available. Credit to them, their support function does try to help but they are severally handcuffed by the limitations imposed by backend engineers and software architects. The tech supports can only try to provide convoluted/half baked work around solutions but often these result in additional implications and barriers downstream. The nail in the coffin for our business was when we tried to setup automated email sequences (a 101), but learnt that you cannot enrol contacts into these processes when sending emails 'from' the shared/team/company email (e.g. [email protected] or [email protected]) - rather, Hubspot requires users to send from their individual email (e.g. [email protected]) Have you ever corresponded with any business via a personalised email address? Whether I'm communicating with the local mechanic or Apple, I never email [SENSITIVE CONTENT] You engage with a shared mailbox e.g. sales or support or [email protected] It's no brainers like this that force you to question Hubspot's services.
Jesse L.
Marketing Director in Canada
Computer Software, 51-200 Employees
Used the Software for: 2+ years
Excellent CRM for SMEs and growing companies
Pros:
Hubspot CRM is very simple to learn and get using quickly. For most companies with 1-10 sales people it will have all the tools you need to connect your sales and marketing teams and manage leads, deals and pipelines.
Cons:
Lacks some of the force actions of bigger CRMs, and the cost for sales enterprise is getting high.
Alternatives Considered: Zoho CRM and Salesforce Sales Cloud
Reasons for Choosing HubSpot CRM: Integration with marketing automation tool
Switched From: Dynamics 365
Reasons for Switching to HubSpot CRM: Simpler UI, ease of use, integration with Hubspot MA
Aaron A.
Regional Sales Manager in US
Transportation/Trucking/Railroad, 11-50 Employees
Used the Software for: 2+ years
Hubspot CRM after 4 years
Comments: We are able to keep all contacts in one central location and glean insight into how the sales team is performing by tracking deal progression.
Pros:
Hubspot works really well for us as a notification and sales funnel program. You can automate work flows and have calls dialed immediately one after another so you aren't inputting phone numbers or having to find the next prospect to contact.
Cons:
Can be overwhelming for those who are not experienced with a CRM. Because of the many functionalities, sometimes it can be difficult to get exactly where you need to be between contacts/companies. Obviously is not an issue after spending some time with the program.
Alternatives Considered: Outfield and Salesforce Service Cloud
Reasons for Switching to HubSpot CRM: Hubspot was more cost effective and met our specific needs better than the alternatives we considered.