ESET Endpoint Security
What Is ESET Endpoint Security?
Endpoint security software that eliminates various types of threats, including viruses, malware, ransomware, rootkits, worms and spyware using anti-spyware, anti-phishing, web control, anti-spam, and botnet protection with remote management capability. Keep your endpoints secure from ransomware and zeroday threats with an easy-to-use cloud-based console. ESET PROTECT Advanced bundle includes Endpoint Protection, File Server Security, Cloud Sandbox and Full Disk Encryption.
Who Uses ESET Endpoint Security?
ESET began life as a pioneer of antivirus protection, creating award-winning threat detection software. Today our security solutions protect over 110 million users in 200 countries and territories.
ESET Endpoint Security Details
ESET
Founded in 1987
ESET Endpoint Security pricing
Starting Price:
£339.60/year
Yes, has free trial
No free version
ESET Endpoint Security does not have a free version but does offer a free trial. ESET Endpoint Security paid version starts at £339.60/year.
Pricing plans
get a free trial
ESET Endpoint Security Details
ESET
Founded in 1987
ESET Endpoint Security videos and images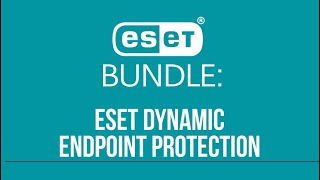 ESET Endpoint Security deployment and support
Support
Email/Help Desk
Phone Support
Chat
Deployment
Cloud, SaaS, Web-based
Mac (Desktop)
Windows (Desktop)
Linux (Desktop)
Windows (On-Premise)
Linux (On-Premise)
Android (Mobile)
iPhone (Mobile)
iPad (Mobile)
Training
In Person
Live Online
Webinars
Documentation
Features of ESET Endpoint Security
Robert M.
IT Engineer in UK
Verified LinkedIn User
Computer & Network Security, 2-10 Employees
Used the Software for: 2+ years
Removes infections others do not.
Comments: Have found ESET support to be responsive and knowledage. We have met the UK head of sales a few times at various events and it has always been a pleasure.
Pros:
We are partnered with ESET as their product range has a very virus detection rate combined with a low system impact. Quite often we have customers bring in computers running other AV software and we use ESET to remove infections.
Cons:
The ERA console is very flexable but can be overly complex for most use cases. Would be nice to see a better implementation of the user interface, perhaps a wizzard system. This does not affect end users though.
Alternatives Considered: Panda Adaptive Defense 360
Reasons for Choosing ESET Endpoint Security: Trends virus detection rate at the time was not so good.
Switched From: Trend Micro Smart Protection Complete Suite
Reasons for Switching to ESET Endpoint Security: Price and previous good histroy with ESET.
Gabriella N.
Process Design Engineer and CEO in South Africa
Verified LinkedIn User
Mining & Metals, 2-10 Employees
Used the Software for: 2+ years
Works well whether entry-level or high performance
Comments: Having used ESET for about seven years there are definitely more pros than cons.
Pros:
I have used ESET for about 7 years back and forth and at times together with another antivirus. When I first started with ESET it did a really good job, my laptop was not performing well, I installed it and managed to remove over 20 malicious software. I like how it works well on different computer systems, be it entry-level or high performance. I am currently running it on an i5 processor with 8 GBs of RAM and it works well. It uses low computing power and it does not slow down my computer. I like the ESET splash screen that shows up on computer startup, it's interesting how it's changed over the years. The splash screen has a clean and premium feel to it and it makes using ESET thus much more pleasant. The splash screen simply shows up and automatically disappears, making starting up pleasant and not long especially when compared to other programs where a complete window opens up which then has to be closed. I have also used it on an entry-level computer with a Celeron processor and 4 GBs of RAM. It worked well, and I still saw the above pros, and most importantly I was able to scan my computer and have it free of malware.
Cons:
I do not have much against ESET, it works well, except that scan times are lengthy, but this is related to file sizes that I have on my machine and in any case, I found it to still be quicker than other programs. There is a price point to ESET and even though it works well there are other anti-virus programs with a free plan that compete strongly with it.
Wisani e M.
Director in South Africa
Information Technology & Services, 2-10 Employees
Used the Software for: 2+ years
True Cyber Terminator
Comments: It started with my personal computer to business as selling partner to large organisation and the satisfaction was found amongst the clients I sold off the products.
Pros:
I have move to ESET when we were have the virus called Recycler . The success I had against that virus I started to learn more about other ESET products and later became partner with them and sell these products to large companies and I have never heared them complaining meaning it gives peace of mind.
Cons:
As like any other products they have their weakness and two identified weakness it makes computers slower and secondly some threats they cant be detected but other products detect such threats.
Jojo S.
it network and security manager in US
Nonprofit Organization Management, 501-1,000 Employees
Used the Software for: 2+ years
they have gotten worst especially the Mgmt Console Version 7.x.x
Comments: the management console, tasks, installers and detection. it is the worst i've ever seen. i've been using this software since it came out less than 2 decades ago but that's about it. started switching to Cylance and adding Malwarebytes (cloud version is really great on this one)
Pros:
nothing since the moved to Version 7.x.x
Cons:
all of it especially the module, agent, installers and tasks. it is really a piece of garbage
Chanaka A.
Civil Engineer in Sri Lanka
Verified LinkedIn User
Civil Engineering, 51-200 Employees
Used the Software for: 2+ years
Fast, Lightweight, efficient antivirus which is a must for any user
Comments: ESET is the fastest and most efficient security tool among many others and I'm telling this from experience. This will work on any device even if it's got lower performance without overloading the device. Just try this and you will understand why this is one of the best in the market right now. Detection engine is capable of identifying many threats which are missed from similar tools.
Pros:
I started using ESET few years back and instantly I felt an improvement from all the antivirus software I used during my time. ESET was fast and had minimal impact on overall performance on computer while detecting many threats other tools could not detect. With constant updates and user friendly UI, I feel it's the most comfortable tool I have used. Quite customizable with excluding locations, custom firewall, and specially the gaming mode where it improves overall performance of computer was splendid. As a user for many years ESET came up with many good features like email protection, banking protection, and a own blacklist to enhance users' security.
Cons:
I used ESET for many years but I have rarely seen faults in ESET. But I think constant notifications reminding to update and lower downloading speed for updates even when a stable and speed internet connection is available can be stated as the areas where I think ESET need to improve.