What Is Upper Hand?
Upper Hand is a leading provider of sports and fitness management software that enables businesses to achieve more while doing less. Facilities, studios, and gyms use Upper Hand's software and payments platform to operate more efficiently, increase client satisfaction, and leverage real-time data for better decision-making. Key features include memberships, classes, scheduling and registration, payroll automation, retail management, payments and more - plus a top notch client experience.
Who Uses Upper Hand?
Fitness and sports businesses, facilities, and trainers looking to give their clients a premium online scheduling experience while cutting down on time spent in administrative tasks.
Upper Hand Details
Upper Hand
Founded in 2012
Upper Hand Details
Upper Hand
Founded in 2012
Upper Hand videos and images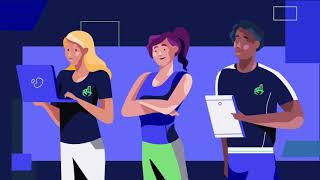 Compare Upper Hand pricing with similar products
Starting price
US$75.00/month
US$69.00/month
N/A
US$109.00/month
Upper Hand deployment and support
Support
Email/Help Desk
FAQs/Forum
Knowledge Base
Phone Support
Chat
Deployment
Cloud, SaaS, Web-based
Android (Mobile)
iPhone (Mobile)
iPad (Mobile)
Training
In Person
Live Online
Webinars
Documentation
Videos
Jiselle P.
Executive Director in US
Nonprofit Organization Management, 2-10 Employees
Used the Software for: 1-5 months
Alternatives Considered:
So convenient!
Comments: The entire process has been easy from the initial request for information, to setting up our programs and events. Would definitely recommend their software!
Pros:
Being a non-profit that is focused on many aspects, this software helps me in each one. The many programs we run, employee tracking, and in the near future, facility management. You aren't really limited to what you can do with this software. If it isn't something they currently do, they are open to any and all ideas to make it even more user friendly. Whatever makes it easier for us!
Cons:
The only downside is some of the small things that we aren't able to customize ourselves, as far as special questions in the account creation process. Since they are always updating and coming up with ideas, I'm sure it will happen soon.
Upper Hand Response
2 years ago
Hi there Jiselle, We appreciate the kind words! We're thrilled to hear that Upper Hand has worked out for you and has helped manage your programs and staff. It's always humbling to hear how we're able to make our customers' lives easier. We're also happy that you have found the software very customizable and flexible - that is music to our ears! We put a lot of work into hearing our customers' feedback, so we're glad to hear it's serving its purpose and helping you out. Have a great day, and thanks for the review!
Natasha H.
Marketing & Creative Coordinator in US
Sports, 2-10 Employees
Used the Software for: 1+ year
Great Customer Service!
Comments: Customer service has been exceptional.
Pros:
We initially go it for our training sessions located at our warehouse location. It has been great especially with the app. Coaches are able to see on their end if they have anyone signed without having to go us. Clients are able to sign up via the app if they didn't get a chance to do it ahead of time. We also use UpperHand to create a new website which has been great overall.
Cons:
You can't group programs together. You have to do multiple links for the same event.
Upper Hand Response
last year
Hi Natasha, Thanks so much for taking the time to write a review. We're thrilled to hear about your positive experiences with our app and customer service. We appreciate your feedback on how we can continue to improve to better serve your needs. Thank you again and have a great day!
Sports
Used the Software for: 6-12 months
Frustrating
Pros:
I like the concept of what they are trying to do. I really believe there's a need for it and was sold from the beginning from the sales and marketing team who told me everything or software could do. Also their customer service is very good, they have a support team that gets back to you quickly which is always great, but I think they are overwhelmed.
Cons:
I'm really not one to complain, but this experience has been very frustrating. Like trying to hang onto a greased pig. Especially trying to get to the root of the problem-- it's really difficult to do and feels like you have to fight to get real answers. For every camp or clinic we post, there seems to be some bug that customers can't figure out. And I can't help but feel that the upper hand team is blaming that on the customer or on us rather than taking steps to eliminate recurring confusion. I feel like to the upper hand team, any issues are no big deal as their development team is working to fix them.. but those issues end up being hours and hours for me having to bring those customers back around and get them manually signed up. Additionally, when I was sold on the program, they showed me functionality that would be useful in facets more than just camp sign-ups. Lesson sign-ups, memberships, crm And some others. Just having those would have made the software pay for itself by canceling other software's. However, once we started, we found that those other functionalities did not have the features we needed to be able to use them. I think the software has tons of potential and could be very useful, but I think it needs another one or two years of development with close customer feedback. I don't think it's worth it to pay for it as it is now, I think there are better options. Just my two cents, happy to discuss my experience
Upper Hand Response
4 years ago
Thanks for your review Brett and we are sorry about your experience using Upper Hand. You definitely hit some bugs as we transitioned into a new interface, and we'd love to show you the new platform after implementing your feedback.
Edward S.
President in US
Sports, 2-10 Employees
Used the Software for: 1-5 months
Alternatives Considered:
Good Facility Management Platform
Pros:
Relatively easy to use once you get the hang of it. Major benefit is that it's an all in one platform.
Cons:
Not as intuitive as I would like it to be. I wish it had a right click feature that would let you make edits to events.
Upper Hand Response
3 months ago
Hi Edward, Thank you so much for taking the time to write a review! We are so glad to hear that our all-in-one platform is helping you manage your facility. We appreciate your feedback on how we can continue to improve to best serve your business. Thank you again, and have a great day!
Sports, 2-10 Employees
Used the Software for: 1-5 months
Easy for customers, but lacks some bells and whistles
Comments: Upper Hand doesn't have as many features as our old software, which makes it a little harder to use when you're used to having tons of control. But the plus side is that it does a few things very, very well. Overall our customers are having a much easier time using this software, and it's straightforward if you're doing straightforward things with it.
Pros:
The software is pretty easy for customers to use, and we have a lot more customers doing their own account management vs. asking me to do it like they did with our last CRM. It looks great, and creating events is very easy.
Cons:
It's hard to tell what your customers owe. Different things are managed in different places - to cancel a lesson you have to go to the contacts tab, to mess with a membership you have to go to the membership tab (can't do it from the contacts page), to see what people owe you have to go to reports. It's hard to shift money around if a customer buys one thing and then decides they wanted something else instead. Also, it sends way too many emails, including a receipt that makes customers think they've been double charged because of the way it's worded.
Upper Hand Response
last year
Hi Liz, Thank you so much for taking the time to write a review. We are happy to hear that your clients find our software easy to use--that is one of our main goals! However, we are sorry to hear that certain functionality could be improved. I have passed along your feedback to our product team so that we can continue to improve for your use cases. Thank you again for your candid feedback, and have a great day!