What is CobbleStone Contract Insight?
CobbleStone Contract Insight Contract Management Software is an Enterprise CLM system selected by thousands of contract admin, legal, and procurement professionals. Contract Insight is backed by artificial intelligence and can automate and streamline the entire contract lifecycle with user-friendly features and administration. Take the stress out of contracts with CobbleStone. Hosted/SaaS & Deployed options. Starting @ $59/month/user, click to learn more.
Who Uses CobbleStone Contract Insight?
Healthcare, Pharma / Life Sciences, Banking / Financial, Government, Education, Software & IT Services, Legal, Energy, Manufacturing, Retail, Hotel / Property Mgt. and many more industries.
Where can CobbleStone Contract Insight be deployed?
Cloud, SaaS, Web-based, Mac (Desktop), Windows (Desktop), Linux (Desktop), Windows (On-Premise), Linux (On-Premise), Chromebook (Desktop), Android (Mobile), iPhone (Mobile), iPad (Mobile)
About the vendor
CobbleStone Software
Located in Lindenwold, US
Founded in 1995
Phone Support
24/7 (Live rep)
Chat
CobbleStone Contract Insight pricing
Starting Price:
US$59.00/month
Yes, has free trial
No free version
CobbleStone Contract Insight does not have a free version but does offer a free trial. CobbleStone Contract Insight paid version starts at US$59.00/month.
Pricing plans
get a free trial
About the vendor
CobbleStone Software
Located in Lindenwold, US
Founded in 1995
Phone Support
24/7 (Live rep)
Chat
CobbleStone Contract Insight videos and images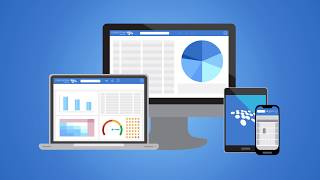 Features of CobbleStone Contract Insight
Access Controls/Permissions
Alerts/Notifications
Archiving & Retention
Collaboration Tools
Completion Tracking
Compliance Tracking
Contact Management
Contract Drafting
Contract Lifecycle Management
Contract/License Management
Customizable Fields
Data Import/Export
Document Capture
Document Classification
Document Management
Document Storage
Electronic Signature
File Sharing
For Legal Professionals
Full Text Search
Optical Character Recognition
Pre-built Templates
Search/Filter
Version Control
Workflow Management
Alternatives to CobbleStone Contract Insight
Reviews of CobbleStone Contract Insight
Verified Reviewer
Senior Contracts Administrator, Team Lead in US
Verified LinkedIn User
Hospital & Health Care, 1,001-5,000 Employees
Used the Software for: 2+ years
Great Sell-Side Contract Management Software
Comments: Since day one, Cobblestone has given us the support we needed in order to make Cobblestone a part of the everyday lives of the members of my organization. Together we have customized our software to meet the ever-changing needs of the organization. Whether it be through the annual Cobblestone conferences, technical support, or the support of my account manager, I have never felt alone trying to optimize Cobblestone usage.
Pros:
Cobblestone allows us to track and manage contracts throughout the entire lifecycle, including the initial request and approvals. Customizable workflow gives us the flexibility to incorporate all aspects of the contract lifecycle, regardless of type. We are also able to track and report real-time with customizable reports and dashboards.
Cons:
I would like to see improvement in the mobile app and accessibility from mobile devices.
Wendy
IT Contract Administrator in US
Insurance, 10,000+ Employees
Used the Software for: 2+ years
Cobblestone has been a wonderful contract management tool! Its extremely easy to navigate!
Comments: All IT Contracts are stored in one central place
Pros:
Ever since Cobblestone has been rolled out at my company, IT now has visibility of its contract inventory. Contract owners receive the automated email alerts informing them of their contract expiration's which has prompted action on their behalf and are able to avoid lapse in support, or reinstatement penalties. I am able to distribute 90 day rolling contracts to all CIO's to make them aware of their respective areas. Emailing contracts from the systems to the contract owners makes it extremely convenient. The ability to customize the fields of a contract record, ease of adding contracts, vendors, employees has been very simple. As the administrator of the system, I have alot of flexibility to modify the configurations without assistance from Cobblestone. There are very helpful tutorials in case I require additional assistance. The Cobblestone staff is extremely efficient and friendly. The Help Desk portal to place tickets for technical assistance is great! You receive assistance immediately. Matt Hughes my account rep has been fantastic! Very helpful and always available. The ability to add an unlimited amount of attachments to a contract record and Ad Hoc reporting mechanism has been very beneficial. The ability to report on all the metadata is quick and simple when I have been tasked with providing contractual data. I would highly recommend Contract Insight as a contract management tool.
Cons:
Everything is out of the box. For special configuration needs to be customized which is not a problem. The hourly rates are affordable for custom configuration.
Sharon
Executive Admin Mgr. in US
Information Technology & Services, 51-200 Employees
Used the Software for: 2+ years
This Application has a lot to offer.
Comments: Seems a bit Rigid. Not very user friendly.
Pros:
Offers a lot of options to the company. Man of which i do not use.
Cons:
Contract Entry is cumbersome - it can take up to 10 minutes to enter one contract
Joshua
Manager, Intellectual Assets in US
Retail, 501-1,000 Employees
Used the Software for: 2+ years
Tailored to your needs
Comments: An increase in business people responses regarding contract status, and a decrease in missed deadlines. Customer service is wonderful and the entire Cobblestone team is always willing to assist.
Pros:
I like how Cobblestone can be tailored to your internal processes. We do not use the contract system like other users . We alert our business people with notices/alerts when their contracts are nearing expiration/auto-renewal date. Our Cobblestone representative took time to work with Legal directly to design the required workflows. Later, we launched a new contract policy and both our representative and software team was able to integrate our policy's contract notice requirements and the required workflows into our system.
Cons:
A little difficult to navigate at first, but this was likely due to the need for learning the system and its functionality rather quickly. However, our customer service representative was always willing to assist with navigation questions, show system shortcuts, and even provide some basic training.
Pam
Contracts/Records Specialist in US
Government Administration, 201-500 Employees
Used the Software for: 2+ years
"Contract Management Team of One" no longer drowning.
Comments: CobbleStone's staff is so responsive to my questions and continue to support my ability to improve how I use the software. The recent need to work-from-home, showed me and the upper management of my agency, just how amazing and necessary my Contract Insight software is to our continued ability to serve the public and keep all the balls in the air.
Pros:
Love the emailed Alerts. I was drowning trying to keep up with a large volume of unique agreements for a government agency, until CobbleStone's Contract Insight software provided me with the tools to rein in all the details in a readily retrievable, useable system and never miss a deadline.
Cons:
At first the software had some labels and categories that could not be changed which was a minor inconvenience, but in the last two years Contract Insight has become supremely configurable and customizable.