What is eloomi?
eloomi is an easy-to-use and intuitive learning management platform. Create or import learning content in your favorite format and leverage every stage of the employee training experience with a modern Authoring tool. Onboard and develop new employees, offer unique learning experiences, improve their skills and engagement with the smartest online solution. With eloomi, you can ensure successful career growth and therefore higher employee retention.
Who Uses eloomi?
Companies across industries and sizes, all over the world. Small and midsize businesses from retail to the financial sector. eloomi is perfect for remote teams too.
Where can eloomi be deployed?
Cloud, SaaS, Web-based
About the vendor
eloomi
Located in Søborg, Denmark
Founded in 2015
Phone Support
Chat
eloomi pricing
Starting Price:
Not provided by vendor
Yes, has free trial
No free version
eloomi does not have a free version but does offer a free trial.
About the vendor
eloomi
Located in Søborg, Denmark
Founded in 2015
Phone Support
Chat
eloomi videos and images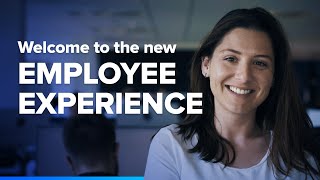 Features of eloomi
360 Degree Feedback
Action Management
Activity Dashboard
Alerts/Notifications
Applicant Tracking
Assessment Management
Asynchronous Learning
Benchmarking
Blended Learning
Built-in Course Authoring
Certification & Licensing
Certification Management
Communication Management
Compensation Management
Competency Management
Compliance Tracking
Content Library
Content Management
Content Sharing
Continuous Feedback
Course Authoring
Course Management
Course Publishing
Course Tracking
Customisable Branding
Customisable Questions
Customisable Reports
Customisable Templates
Data Import/Export
Electronic Forms
Employee Database
Employee Engagement Software
Employee Handbook
Employee Portal
Employee Profiles
Employee Recognition
Feedback Management
Gamification
Goal Setting / Tracking
Individual Development Plans
Interactive Content
Interactive Learning
Learner Portal
Learning Management
Learning Paths/Tracks
Mentorship
Mobile Access
Mobile Learning
Multi-Language
Multi-User Collaboration
On-going Performance Tracking
Onboarding
Orientation Workflow Management
Peer Appraisals
Performance Management
Performance Review Management
Progress Reports
Progress Tracking
Pulse Surveys
Quizzes
Reporting & Statistics
Reporting/Analytics
Review Cycle Tracking
SCORM Compliance
Self Assessment
Self Service Portal
Self-Learning
Self-Service Content Curation
Skills Assessment
Social Learning
Succession Planning
Surveys & Feedback
Synchronous Learning
Tests/Assessments
Training Administration
Training Management
User Management
Virtual Classroom
Rubén R.
Learning Experience Jr Manager in Mexico
Verified LinkedIn User
Financial Services, 201-500 Employees
Used the Software for: 1-5 months
Great & appealing learning experiences
Comments: eloomi has been a great solution for our learning needs. It's friendly, sexy, powerful, flexible & available to take it anywhere and anytime for your learning requirements. We are also going to implement the Performance Management/Appraisal modules, definitively a plus to integrate solutions in one platform.
Pros:
eloomi's interface is definitively a catch but it doesn't stop there. LMS platform is robust, well constructed, logical and easy to use for final users. Plus, you can configure pretty much anything you want on the platform the way it best suits you. Online modules work great either with presentations, videos, SCORMs, tests, content designed directly on the platform or the sum of all of the previous. Webinar and on-site courses scheduling is useful and works great for planing and managing groups. Gamification features are pretty nice and the certificate generator is a great reward for completing learning experiences. Reporting is another key aspect that deserves a standing ovation. You can gather pretty much all of the information needed with a few clicks, in minutes or simply automate it to receive it periodically. You can do online modules tracking, analysis of the evaluations/tests or even comparisons from a survey. On the admin side, you've got a lot of useful tools. But don't worry, Customer Service is there for you to solve any issue very quickly. Implementation was definitely some work to do, but we were always supported by the best assistance we could ever dream of; which made the journey very enjoyable.
Cons:
The platform comes with plenty of translations to multiple languages and we mostly use spanish & english versions. English is perfect, but the spanish translations sometimes require local adaptations and a little bit of polish in the use of some words. It's not really a complaint but it's the only not so good thing about eloomi that I could think of.
Alternatives Considered: Absorb LMS, BRIDGE, Docebo and TalentLMS
Reasons for Switching to eloomi: It was a great balance between integrated solutions, cost and product features.
Robert S.
Project and Planning Manager in Switzerland
Sports, 501-1,000 Employees
Used the Software for: 1-5 months
Easy, engaging & exactly what we needed!
Comments: eloomi has helped us streamline and optimise the way that we pass on education within our organisation. Our organisation is global and extremely fast paced and so we need a tool that can expand, evolve and scale organically over time. Time will tell how this goes but our initial experience with eloomi has been nothing but outstanding.
Pros:
Choosing, setting up and subsequently using eloomi has been a breeze. This is a platform that has been adopted smoothly and efficiently by our users. We decided to start at a small scale and expand over time. The eloomi team has been nothing short of outstanding in their customer service, support and assistant to set up and make sure the platform is a success for us. We have found our integrations to be very smooth with the system and find that the UX and UI experience is outstanding, a very important factor for our organisation. For anyone looking for an LMS, eloomi comes with our highest recommendation!
Cons:
Since eloomi is still setting up, we found that some of it's additional products, such as talent management, didn't quite fit our needs yet, but as what we were looking for was an LMS, it met our needs perfectly. In terms of what we have now, there is nothing negative I can say about it.
Alternatives Considered: Skillsoft, 360Learning, Absorb LMS, Moodle, Brightspace, Cornerstone LMS, Coassemble, Docebo, TalentLMS and Learningbank
Reasons for Switching to eloomi: Ease of use, UX/UI, aligned values and flexibility to meet our needs. The team in eloomi went to extra mile during the RFP and this stood out in the final round where we were very impressed not only with the product (others could also have met our needs), but more the human touch and aligned values that we found we had with eloomi. They will find what related them to your company and make you feel like you are part of their eloomi family. So don't pass on eloomi!
Bjørn K.
Head of Learning and Development in Norway
Management Consulting, 11-50 Employees
Used the Software for: 2+ years
Flexible and engaging solution
Comments: We use Eloomi to solve different challenges: -Onboarding
-Talent management
-Content creation
-Upskill fast and when needed
-Performance Management
-Compliance training
-Certifications
Pros:
-Easy to build and maintan the organizational structure, and to make the solution appear different depending on where in the organization the solution is used -Flexible user roles -Possible to benchmark learning and goals/results in the organization. Easy to upskill when new skills are needed. -User friendly authoring tool -Not only easy to use for the users, also easy for the administrators. -Easy to create blended learning experiences -Great support
Cons:
Not a big problem, but in the future it would be nice with more possibilites to integrate with even more systems
Patrick A.
Business Analyst in Denmark
Consumer Goods, 10,000+ Employees
Used the Software for: 1+ year
slow
Comments: [SENSITIVE CONTENT HIDDEN] was good at helping but he was very limited by the software. There were multiple times in the process where he had his hands locked and said we needed to do something else
Pros:
The software got the job done even though the setup was messy
Cons:
How setup was not very intuitive and there was a real issue with speed which i highlighted to your team multiple times. We had 450 people through the process and the vast majority was complaining about the speed. At times there was 20-30 sec delay whenever you selected something
Meghla E.
Learner Experience Specialist in Austria
Management Consulting, 2-10 Employees
Used the Software for: 2+ years
Source: SoftwareAdvice
Excellent LMS for curated e learning that is adaptive, creative and user-friendly
Comments: Absolutely excellent customer support and an overall functional and creative LMS platform that can be adapted to fit all kinds of businesses irrespective of size and complexity. The team is very responsive, love their product and ready to improve its features.
Pros:
The intuitive and user-friendly software with simple onboarding strategy. Many gamification and communication features available to keep users engaged and motivated
Cons:
Needs to be able to be more mobile-device friendly