What is Cornerstone LMS?
Cornerstone Learning helps you provide a connected learning and growth experience for your people. Create a personalized development and growth experience that inspires people and accelerates transformation. Get a solution designed to dynamically understand your users, connect them to personalized opportunities for growth and help them develop the skills that will get them here to there.
Help your organization and your people to meet the future ready — by reuniting your p
Who Uses Cornerstone LMS?
Commercial, Enterprise, SLED and Federal Governments, along with industries that rely on regulatory compliance and knowledge work (Life Sciences, Healthcare, Tech, Manufacturing, Finance,? etc.).?
Where can Cornerstone LMS be deployed?
Cloud, SaaS, Web-based, Mac (Desktop), Windows (Desktop), Linux (Desktop), Chromebook (Desktop), Android (Mobile), iPhone (Mobile), iPad (Mobile)
About the vendor
Cornerstone OnDemand
Located in Santa Monica, US
Founded in 1999
Phone Support
24/7 (Live rep)
Chat
About the vendor
Cornerstone OnDemand
Located in Santa Monica, US
Founded in 1999
Phone Support
24/7 (Live rep)
Chat
Cornerstone LMS videos and images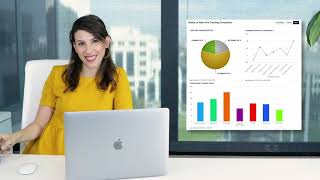 Compare Cornerstone LMS pricing with similar products
Features of Cornerstone LMS
Activity Dashboard
Assessment Management
Assignment Management
Asynchronous Learning
Blended Learning
Built-in Course Authoring
Certification & Licensing
Certification Management
Compensation Management
Competency Management
Compliance Tracking
Content Library
Content Management
Course Management
Course Tracking
Goal Setting / Tracking
Gradebook
Individual Development Plans
Learner Portal
Learning Management
Learning Paths/Tracks
Mobile Access
Mobile Learning
Onboarding
Performance Management
Progress Tracking
Recruitment Management
Reporting & Statistics
Reporting/Analytics
SCORM Compliance
Social Learning
Succession Planning
Surveys & Feedback
Synchronous Learning
Tests/Assessments
Training Administration
Training Management
Virtual Classroom
eCommerce Management
Alternatives to Cornerstone LMS
Reviews of Cornerstone LMS
Mark S.
HR Technology Strategist in US
Verified LinkedIn User
Consumer Goods, 501-1,000 Employees
Used the Software for: 2+ years
Alternatives Considered:
CSOD does more than your current system, and does it better than anyone else.
Comments: Extremely positive. it has completely changed what this organization can accomplish in regards to HCperformance and Management.
Pros:
Breadth of Capabilities and a clean and robust user interface.
Cons:
Could be difficult to admin for new users to an LMS
Ruben F.
HR Tech and People Analytics in Spain
Verified LinkedIn User
Financial Services, 501-1,000 Employees
Used the Software for: 2+ years
Alternatives Considered:
One of the best learning tools for companies!
Comments: Overall I am very happy with the tool chosen and would recommend it to others. I think the continuous improvements make it a platform with a lot of potential that we will be with for a long time to come.
Pros:
continuous innovations and adaptations to the needs of companies and employees. As a training platform it is very solid and complete.
Cons:
Some changes cannot be made, but adapting can be achieved.
Johann C.
Learning Manager in US
Real Estate, 1,001-5,000 Employees
Used the Software for: 2+ years
Source: SoftwareAdvice
Simply Awful
Comments: Absolutely awful, once you sign that contract no one responds to you in a timeline manner. You get a lot of "that is how the system is built, can't help you" answers. They have a great sales team and awful everything else.
Pros:
Not a lot to be honest. If you have to pick something, it would be their reporting 2.0 tool. When it doesn't freeze or error out, it is simple to use.
Cons:
Where to start? Here are just a few highlights: - The worst customer service I'd ever experience working with a vendor. - They take days to reply to emails, same for technical support tickets, even when they are labeled as a high priority. - When you call the support line, their reps are customer service agents who are just reading the same outdated info you find on their documentation online, so useless. -If you need to escalate the issue, prepare to wait 2 days for a reply, the first reply will always be a question about something you already explained on the initial ticket. Then you'll be waiting at least another 48 hrs for an update on their "investigation." - Their compatibility with iPads has become very bad. Since 13.1 came out, we've had nothing but problems with files not loading, 404 errors, server errors, and to make matter worse, expect to wait a week or more to be told, there is nothing they can do. - If you have to set permissions at different levels, good luck figuring out how the hundreds of individual permissions interconnect and how they are dependent on each other. Their own training team can't help you with this area. So if you plan to create any custom permissions that fall outside the few standard positions they have already created, good luck, prepare to spend weeks testing settings. - They refused a 1-year extension and said that they wouldn't consider anything less than 2 and that there would be a significant price increase for less than 3.
Brittany O.
Learning and Development Specialist in Canada
E-Learning, Self Employed
Used the Software for: 1-5 months
Great LMS for internal and external talent.
Pros:
This software allows for integration from PowerPoint presentations to links to other courses on other platforms. This is easy to use, configure and assign courses. It also allows for assigning certain courses based on position titles, etc. This is very helpful to track and manage internal training requirements for staff. It is also easy to use which is a big bonus for clients with limited computer skills.
Cons:
The integration process took longer than anticipated. When uploading the existing training components, we were required to break an entire presentation into smaller sections which was very time consuming. It would be beneficial to have one presentation submitted and be able to break it into portions once uploaded in cornerstone.
Tina P.
LMS Administrator in US
Verified LinkedIn User
Biotechnology, 5,001-10,000 Employees
Used the Software for: 2+ years
Alternatives Considered:
Great Product Overall
Comments: Prior to Cornerstone, we didn't have a single place where people could interact and see all of their training. We have leveraged certifications so that expiration dates are easy to find as well as utilizing playlists to help people get topical resources easily.
Pros:
The UI is great for an end user and allows for the flexibility needed in terms of Welcome and Custom Pages to get the information across. The Learner Home makes it easy for end users to find content they are interested in in a format they are used to. As an Admin it provides lots of features to automate the experience and leverage the data in the system.
Cons:
Support can sometimes be less than helpful. There are also times when the road map changes are not publicized enough so you may be hoping for a project on the roadmap that then doesn't appear.