What Is Efficy CRM?
At last, a CRM solution that adapts to your needs. Efficy is a major player in the European CRM market. With our range of customisable solutions, we've already attracted over 13.500 clients and 330.000 users across 60 countries. Efficy CRM is easy to use and is adapted to each organisation based on their size and specific needs. This enables you to grow and develop your business in a structured way. Don't waste time organizing data - empower your employees and grow your business with Efficy CRM.
Who Uses Efficy CRM?
Banking & Insurance, Consulting & Law firms, IT, Healthcare, Local Organizations, Manufacturing, NPOs, Public Sector, Real Estate, Retail, and Transportation.
Efficy CRM Details
Efficy
Founded in 1998
Efficy CRM Details
Efficy
Founded in 1998
Efficy CRM videos and images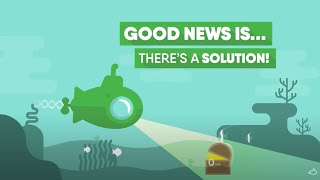 Compare Efficy CRM pricing with similar products
Starting price
€20.00/month
US$22.00/month
US$20.00/month
US$65.00/month
Efficy CRM deployment and support
Support
Email/Help Desk
FAQs/Forum
Knowledge Base
Phone Support
Chat
Deployment
Cloud, SaaS, Web-based
Mac (Desktop)
Windows (Desktop)
Windows (On-Premise)
Android (Mobile)
iPhone (Mobile)
iPad (Mobile)
Training
In Person
Live Online
Webinars
Documentation
Videos
Catherine R.
Chief Business Transformation Officer in Belgium
Verified LinkedIn User
Financial Services, 201-500 Employees
Used the Software for: 6-12 months
Dreamed of a fully-fledged, userfriendly CRM? Found it!
Comments: Clear visibility on commercial pipeline, on client touch points (360° view)
Pros:
-User-friendliness, very easy to explain to Sales people, powerful search engine and speedy responsiveness: boosts users' adoption! -Fully-fledged: it has all the features of the big ones , at a lesser cost -Limited to no IT needed, which makes it easily accessible for SMEs -More than a CRM: upload & download functions, digital documents & templates, Sales Gamification App, great Dashboarding with Cliksense...
Cons:
Very little to say: project went smoothly and in a very short time frame, the Efficy team is very involved and responsive, in less than 2 months the Sales team adoption is already high. Waiting eagerly for the App!!!
Mark K.
Project Manager in Netherlands
Packaging & Containers, 51-200 Employees
Used the Software for: 1+ year
Efficy is more than just an application to use for CRM. Also able to improve business processes.
Comments: Knowledge.
Less independent from people / departments.
Increasing speed in commercial processes.
Mutual goals spread out through the company.
Output more professional.
Better developed marketing instrument.
Pros:
The integration with your email programm. So this makes it extremely easy to store the most useful information about the companies you work with. Customers, suppliers, influencers, etc. Efficy is extremely flexible in connecting subjects (all kind of subjects) to each other in order to create a mutual insight in the matters you are dealing with. To store data is one thing, but to make information from that data is another one. Efficy enables you to extract and create views that you haven't been aware of before using Efficy. By using and defining the different opportunities, we have experienced that Efficy supports and improves different business processes. For instance a Project with different companies, and contacts, multiple internal Efficy users, requiring adequate documentation, can be well supported with different Efficy functionalities. Communication and sharing information is Always a difficult part of the working process, in all circumstances. Efficy is very helpful to close the circle.
Cons:
Efficy is very flexible, it often offers many different ways to receive your goal. This makes it sometimes difficult for users to explain the steps that have to be taken. If a user gets more experienced and has the confidence in using Efficy, this flexibility becomes an asset. We have focussed on one solution in our education programm. The faster learning users were asked to take notice of this in order to avoid confusion.
Gerben B.
Medewerker Verkoop Binnendienst in Netherlands
Verified LinkedIn User
11-50 Employees
Used the Software for: 1+ year
simpel to use, only somethings are not so logical
Comments: faster in administration, to get information from the CRM,
Pros:
- ist is fast, easy in dailly use, query is easy to use and the Efficy Designer is easy to use and you can make it to your one wishes. Good Customer Support
Cons:
- Retirement of persons - Not easy to change the lay out - linked task user - more companies fore one person - If you want to changes easy things but it is not standard then you have to pay
Didier B.
Managing Director in Belgium
Education Management, 2-10 Employees
Used the Software for: 2+ years
Efficy CRM provides access to your contacts, actions, projects with a link to your agenda
Comments: To get all information needed in a single software.
It helped be get better organised.
Pros:
Ready to use CRM with all functions included. I am giving Soft Skills training and I am working with a lot companies with different type of contact within the company (HR, project manager, Team manger, and workers). Efficy allows me to keep track of each action, meeting or training day thanks to the link and direct access to the action list and agenda. Furthermore it allows me to sort my activities within the Sales opportunity manager and the Project manger so that I can have a clear view on all my upcoming activities. I can access my database from anywhere using any king of devices (laptop, Ipad, cell phone). Not only my actual training types but the business (or private) interests of my contacts can be sorted in the Profile manager in order to send targeted emailing. There is no need to introduce too many data in the system as you can import your emails or send it directly from the application. All data can be exported in Excel, sorted directly on the screen (you can even design your own screen yourself thanks to the custom view editor). A powerful query system is also included to extract data as you wish.
Cons:
There are so many functionalities that you need someone to help you explore them all. It is sometime hard to know where to find the relevant information in order to use a more complex functionality.
Jean-philippe F.
Project manager in Switzerland
Leisure, Travel & Tourism, 51-200 Employees
Used the Software for: 2+ years
Much more than a CRM, it is a complete product to manage "knowledge" within your company
Comments: - better communication within the company
- better process in place to manage information
- better sales activities
Pros:
We have been implementing this tool in 2011. we have 5 different departments with 5 different needs and we have with Efficy to help our different needs. - amazing flexibility to customize your own process, fields, lookup etc... - very good presentation. "flat" design straight to the point. - good communication with the supplier to move forward your project. If you are looking for a tool that will support different specific needs from sharing information, dealing with sales needs, managing pool of pictures, you will make the right choice with this tool. We had also the possibility to "feed" more than 80% of our website with information coming directly from Efficy (text, pictures, profiles, etc..). Great tool
Cons:
The great flexibility is sometimes "challenging" in the sense that due to the fact that we can add so many features... sometimes it could disturbing for the users and for the project manager to follow.