What is Salesflare?
Salesflare is an intelligent CRM for small and medium sized B2B businesses, who want to sell more with less work.
Salesflare automatically fills out your address book and keeps track of all interactions with the people you're in contact with. It takes data from email, social media, company databases, phone, calendar and hands it to you in automated customer timelines that tell you everything you need to know.
You just have to write the emails, make the calls, and have the coffee.
Who Uses Salesflare?
Ideally suited for small and medium sized B2B businesses who want to sell more with less work. Used by thousands of agencies and fast growing companies around the world.
Where can Salesflare be deployed?
Cloud, SaaS, Web-based, Mac (Desktop), Windows (Desktop), Linux (Desktop), Android (Mobile), iPhone (Mobile), iPad (Mobile)
About the vendor
Salesflare
Located in Antwerpen, Belgium
Founded in 2014
Phone Support
Chat
Salesflare pricing
Starting Price:
US$29.00/month
Yes, has free trial
No free version
Salesflare does not have a free version but does offer a free trial. Salesflare paid version starts at US$29.00/month.
Pricing plans
get a free trial
About the vendor
Salesflare
Located in Antwerpen, Belgium
Founded in 2014
Phone Support
Chat
Salesflare videos and images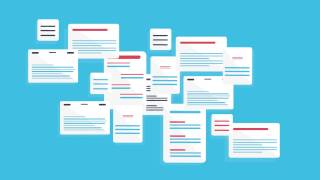 Features of Salesflare
Activity Dashboard
Activity Tracking
Alerts/Notifications
Appointment Scheduling
Batch Processing
CAN SPAM Compliance
CRM
Calendar Management
Calendar/Reminder System
Call List Management
Campaign Analytics
Client Management
Collaboration Tools
Contact Database
Contact Management
Customer Database
Customisable Reports
Customizable Fields
Dashboard
Data Import/Export
Deal Management
Document Storage
Drip Campaigns
Email Campaign Management
Email Management
Email Marketing
File Management
For Mac Devices
For Sales Teams/Organizations
For Small Businesses
For Startups
For iPad Devices
Interaction Tracking
Lead Capture
Lead Management
Lead Notifications
Lead Qualification
Lead Segmentation
List Management
Marketing Automation
Mobile Access
Mobile Optimised Emails
Opportunity Management
Performance Management
Performance Metrics
Personalisation
Pipeline Management
Prioritisation
Prospecting Tools
ROI Tracking
Real Time Data
Referral Tracking
Reporting/Analytics
Sales Activity Management
Sales Onboarding & Training
Sales Pipeline Management
Sales Reports
Sales Trend Analysis
Search/Filter
Segmentation
Self Service Portal
Shared Contacts
Social Media Integration
Subscriber Management
Target Account Identification
Task Management
Template Management
Third Party Integrations
Visual Analytics
WYSIWYG Editor
Web-based Deployment
Workflow Management
Alternatives to Salesflare
Avash
IT Director in Nepal
Verified LinkedIn User
Information Technology & Services, 2-10 Employees
Used the Software for: 6-12 months
A great platform for managing leads and opportunities
Comments: Overall Salesforce is great. I am very happy with their email tools. The website is pretty easy to use and the email tools are pretty great. However, I found the User Interface to be quite complex and not the best. But overall, I am happy with it for now. I recommend Salesforce to people who are very comfortable doing basic tasks on a computer.
Pros:
Salesforce does a great job of providing a full suite of tools for managing your company's leads, contacts, and opportunities. The email tracker features are great for helping to keep track of sales-related communications. However, the user interface could be improved in terms of general usability. It also has a nice email tool that allows you to create accounts and send bulk emails. The email tools are great though, and most importantly, Salesforce is very reliable and stable. Salesforce is a very powerful software that can be used for all sorts of small business applications as it is very small to medium business-centric.
Cons:
I think the interface could be better, but it does the job. Also, their pricing could be a bit cheaper. If you have a larger account with Salesforce, it will be more expensive than some other tools out there, but it is still relatively affordable.
Alternatives Considered: Zoho CRM and HubSpot CRM
Jan
Director in Germany
Verified LinkedIn User
Events Services, 2-10 Employees
Used the Software for: 2+ years
Best CRM we've used yet
Comments: I'm an expert on GoToMarket-Actions for young ventures, therefore I've tried and have implemented most CRM systems on the market. Salesflare is the one we use ourselves. The company has constantly added features - from email-campaigns ou of the CRM to rights management to manage teams and so forth. It works out of the box and is very easy to integrate.
Pros:
Salesflare has all features out of the box. Is very easy to implenet and customize.
Cons:
I would like to see an overview of tags that we associated with contacts / accounts.
Alternatives Considered: Pipedrive, Salesforce Sales Cloud and HubSpot CRM
Reasons for Choosing Salesflare: I prefer the user-interface and pricing of Salesflare.
Switched From: Zoho CRM
Reasons for Switching to Salesflare: Nothing beats Salesflare in terms of value for money. It used to be perfect for small teams and startups, with the added rights management system it is a true competitor to all larger alternatives.
Verified Reviewer
Marketing Director in US
Verified LinkedIn User
Pharmaceuticals, 2-10 Employees
Used the Software for: 6-12 months
On the right path
Comments: Salesflare seems very promising and I believe they are on the right path. It might be just a little bit longer until it can compete with larger CRMs but they have done well with their integrations and some of the key features.
Pros:
I like the visualization the most. It's so easy to see your funnel and progress toward the goals which keeps motivation high. It integrates with a lot of other services and there is an iOS app which makes it useful on the go. I love the gmail integration and how it tracks the company and the other potential contacts.
Cons:
It's still a bit difficult to use, they are ironing things out as they go but it's young company and some of the functionality is still a bit clunky. I use it in conjunction with other CRMs to add details to contacts and track emails.
Salesflare Response
3 years ago
Hello there! We've made a ton of UX improvements based on user feedback since you gave us this review (plus we added some of those key features you were maybe looking for), so let us know how we're doing with that. There's always room to do better. :)
Jessie
Founder in Belgium
Computer Software, Self Employed
Used the Software for: 1+ year
Less input, fairly easy to use
Pros:
The premise for Salesflare is that it reduces the need to enter data into the system, especially when you have to add new leads to your system. It does this by integrating with email systems and scanning emails for signatures that contain phone numbers, addresses, etc. It does this well. Other integrations with e.g. calendly and the calendar apps ensure that booked meetings are always logged. You can organise your pipeline visually in different stages which makes it easy to get an overview.
Cons:
I also tried to use Salesflare in a B2C context but unfortunately it doesn't thrive there because the fields like company name are crucial for the working of the system. Salesflare also created a feature for email marketing a while ago but when I tested it, it was lacking features such as reply-detection so I stuck with my other tool.
Janosch
Human Resources Consultant in Germany
Verified LinkedIn User
Human Resources, 51-200 Employees
Used the Software for: Free Trial
Perfect Sales Pipline for Samll businesses and solopreneurs
Comments: This is a great tool. It is intuitive to use and picks you up on the go, because you do not have to do a big intial import run of data or anything. It has just the right balance between features and the depth of their customizability. For a small company or soloprenneur, this simply is THE tool. also, If you ever outgrow anything it provides it runs on Zapier to provide integrations with more specialized tools. It all is held together by the Customer support, which is lovely to work with and provides tons of clear, useful advices and...well support.
Pros:
This is build around your Email Inbox. It is perfect If you do not want to enter Data all the time but run a sales Pipeline. Salesflare claims to just adds Value without requiring to invest time in making this possible. I was critical at first and watched all the educational Videos on their youtube channel. Then I understood: Salesflare enables you to dissect Information from your mails and create customers, Comapnies (Accounts) etc. from it. Then you setup your Sales pipelines and create opportunities. Basically Salesflare keeps your sales activities up to date, because it lives on your Email communication. The concept works for me and with a new businescard scanner available just now, it makes setting up new prospect data even easier and saves me time. The Best thing is, the Customer support is just awesome. I git replies to any and all of my questions and schould I ever come across something not possible I most often got an Ide on how to work around something I was missing.
Cons:
Honestly, there is not much. I came across two bugs, which have been fixed since then (wich is great). None of them was a dealbreaker. I find it a bit Pricy for a startup when I plan to bring assistants in which are working only a couple of hours per Week ... but then again Salesflare simply is worth the money.
Alternatives Considered: Salesforce Sales Cloud and HubSpot CRM
Reasons for Switching to Salesflare: Salesflare seemed ideal regarding sizing, features, scope and weight for my purposes. The other tools were to big and to heavy for a lightweight, quick on-the-go approach I required for my purpose.