What is Kangaroo?
Maximize your sales and customer loyalty with Kangaroo. Kangaroo's robust loyalty rewards platform can be completely customized to engage customers via personalized offers and rewards, automated marketing, digital gift cards, branded app, and custom omnichannel experience. Kangaroo offers in-depth reporting to monitor and adjust your program based on customer behavior and trends.
Perfect for: eCommerce and brick & mortar businesses with or without a POS integration.
Who Uses Kangaroo?
Omnichannel Loyalty program perfect for any sized business in all industries. Our clients range from a single location to multi-store franchises in over 15 industry types around the globe.
Where can Kangaroo be deployed?
Cloud, SaaS, Web-based, Mac (Desktop), Windows (Desktop), Windows (On-Premise), Chromebook (Desktop), Android (Mobile), iPhone (Mobile), iPad (Mobile)
About the vendor
Kangaroo Rewards
Located in Montreal, Canada
Founded in 2013
Phone Support
Chat
Kangaroo pricing
Starting Price:
US$59.00/month
Yes, has free trial
No free version
Kangaroo does not have a free version but does offer a free trial. Kangaroo paid version starts at US$59.00/month.
Pricing plans
get a free trial
About the vendor
Kangaroo Rewards
Located in Montreal, Canada
Founded in 2013
Phone Support
Chat
Kangaroo videos and images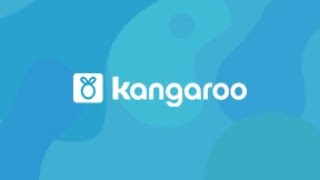 Features of Kangaroo
Activity Tracking
Alerts/Notifications
Automated Scheduling
Awards Management
CRM
Campaign Management
Communication Management
Contact Database
Contact Management
Contest Management
Customer History
Customisable Branding
Customisable Templates
Dashboard
Data Visualisation
Email Management
Email Marketing
Feedback Management
For Small Businesses
Loyalty Cards
Loyalty Program
MMS
Marketing Automation
Mass Texting
Membership Management
Mobile Access
Mobile Coupons
Multi-Channel Data Collection
Multi-Channel Marketing
NPS Survey Structure
Negative Feedback Management
Performance Metrics
Promotions Management
ROI Tracking
Referral Tracking
Reporting/Analytics
Rewards Management
Scheduled Messaging
Segmentation
Sentiment Analysis
Shortcodes
Social Media Integration
Social Promotion
Survey/Poll Management
Surveys & Feedback
Template Management
Text Analysis
Third Party Integrations
Workflow Management
Amanda josalene W.
Fragrances in US
Verified LinkedIn User
Retail, 11-50 Employees
Used the Software for: 6-12 months
Helped to reward my repeat customers :)
Comments: Overall, Kangaroo has proved a success for myself and my business, and my customers are very satisfied that I am now able to give them a loyalty rewards program.
Pros:
I run a small scale business but we have fantastic profits and a lot of repeat customers, and Kangaroo was able to help me develop my own rewards program for my loyal & dedicated customers/clients. Kangaroo was very easy to learn and to navigate, which reduced the time it took to be able to achieve the rewards system that I wanted to great. When you're running a business with a close-knit team but have high production demands, time is very important, and I praise Kangaroo for helping me develop my rewards system without forcing me into spending too much time trying to learn how to navigate the software.
Cons:
I don't have any cons; I still use Kangaroo on my site!
Kangaroo Rewards Response
3 years ago
Hello Amanda, Thank you for the 5 star review! We're delighted to hear that our loyalty software has been easy to implement and instrumental in the growth of your company. We appreciate your feedback and look forward to servicing your loyalty needs for years to come! Warm Regards, Valerie - Kangaroo Rewards
Zondre W.
General Manager in US
Retail, 11-50 Employees
Used the Software for: 1+ year
Best option for Lightspeed
Pros:
The biggest advantage is that it is fully integrated with Lightspeed POS and E-comm. So, it helps us to create a seamless customer experience. The basic features, such as tracking customer purchase history in analytics and being able to send offers to all of the customers, works at least as well as other loyalty programs.
Cons:
A lot of the additional features promised, such as being able to do targeted campaigns based on purchase history and promotions based on category, don't work as promised. The software doesn't capture the information necessary to do targeted campaigns. And, when you try to do a promotion based on a category, you can't select the category from Lightspeed. You have to tag all of the products, which is a lot of extra work.
Kangaroo Rewards Response
2 years ago
Hello Zondre, Thank you for taking the time to review our software. We were surprised to see that you're experiencing issues with targeted marketing. We pride ourselves on our comprehensive integration with Lightspeed POS and the granular targeting and customer segmentation capabilities Your review has been forwarded to our support team who will reach out shortly to address your pain points. Thank you once again for choosing Kangaroo Rewards to power your loyalty program. We appreciate your business. Best Regards, Team Kangaroo
Tim N.
president in Canada
Retail, 2-10 Employees
Used the Software for: 1+ year
good product
Comments: fairly good prdouct
Pros:
nice simple product to use ... nice to be able to provide customers with rewards ...
Cons:
missing some features that another product had ... need to be able to let people know when they have a discount ...
Kangaroo Rewards Response
2 years ago
Hello Tim, Thank you for taking the time to leave a review. We're pleased to hear that our loyalty software is easy to use and your customers enjoy collecting rewards. As for notifying members when they have a discount, Kangaroo offers several options. Customers may be notified by email automation, SMS Text or push notifications via the APP. I will have our support team reach out shortly to address your concerns. Thank you once again for choosing Kangaroo Rewards. We appreciate your business. Best Regards, Team Kangaroo
Retail, 2-10 Employees
Used the Software for: 1+ year
A Rewards System that Grows with Your Business
Comments: Customer retention is very vital to several businesses. Many people hate how cell phone service companies always try to market to get new customers into contracts while neglecting their long time customers and not providing the best service/deals/etc. I see the majority of my sales from 80% as returning customers. So it's important to me to keep reminding them that I should be a destination for their shopping. The rewards does a great deal to keep bringing people back to me while I utilize social media to attract new customers.
Pros:
I love how Kangaroo Rewards integrates with my Lightspeed POS system. It is very straightforward and easy to use. I can customize how my customers receive points/rewards/bonuses and more! It feature automatic campaigns that reach out to my at-risk customers that reminds them that I still should be part of their shopping experience/reminders. I like the support the company gives to the users. They are always willing to improve the rewards system and also willing to listen to make changes that I find not useful/difficult/confusing. We are part of the top 5 users of Kangaroo Rewards in the franchise that I am in and it's been a great experience so far!
Cons:
My major complaint to the company was the layout on the administrator's website. I find it very difficult to navigate and find exactly what I need. Some of the self-service FAQ's have been down for a bit but they are finally back up. At a conference I attended, Kangaroo Rewards assured to me that there is an update coming and will be available soon that addresses all my concerns! So it's exciting to see that they are listening to user feedback.
Alternatives Considered: Quickbooks Point of Sale
Reasons for Choosing Kangaroo: I was using the rewards from QuickBooks POS and they weren't really that customizable. They had a generic rewards where they granted some set dollars/points to customers when they hit a spending limit. It didn't make it fun or enjoyable for my customers or for me to promote loyalty to my brand when they can be buying elsewhere.
Switched From: Quickbooks Point of Sale
Kangaroo Rewards Response
2 years ago
Hello Andre, Thank you for the glowing review! It was a pleasure meeting you at the conference and we're thrilled that our software is helping to contribute to the success of your business! Thank you for your ongoing support and fidelity, we appreciate your business. Warm Regards, Team Kangaroo
Joshua L.
Owner in Belize
Restaurants, 11-50 Employees
Used the Software for: 1-5 months
The Loyalty Program we were looking for
Comments: We did everything manually which meant a lot of customers slipped through the cracks. Kangaroo allows us to properly reward our customers and makes that process very streamlined. Another very important aspect fo Kangaroo was that they were willing to work with us although we are a small operation in Belize.
Pros:
Firstly it linked with our POS which was a big plus for us and although this has nothing to do with the actual program, the customer attention for onboarding and setup was great. There are so many options for how guests can be rewarded that you almost get lost, but this allows you to specialize days, weeks, a certain time and so forth allowing for a very customizable service.
Cons:
My biggest concern is the sign-in page for the customer. It is a little too basic for my liking and doesn't properly resize for the screen used. I wish it looked more like a web app that a webpage.
Alternatives Considered: TapMango
Reasons for Switching to Kangaroo: Kangaroo was willing to work with us despite our size of operations and location, very customer orientated as well as affordable.
Kangaroo Rewards Response
2 years ago
Hello Joshua, Thank you for the 5 Star review! We're delighted that our loyalty software is exactly what you were looking for to help you meet your business's goals and that our support team's attentiveness is appreciated. We like to practice what we preach and work hard to create an exceptional customer experience. Your comments regarding the sign-in page will be reviewed by our development team and a member of our support team will reach out shortly. Thanks again for choosing Kangaroo Rewards to power your loyalty program. Best, Team Kangaroo