What is Zoho Sites?
Zoho sites is a cloud based website builder that helps anyone create and publish beautiful websites without writing a line of code. The platform comes with plenty of free and professionally designed templates that are highly customizable with easy-to-use drag & drop editors. Thanks to seamless integrations with other products in the Zoho ecosystem, Zoho Sites enables businesses to increase traffic, leads, and conversions with just a few clicks.
Who Uses Zoho Sites?
Small and medium businesses, web designers, marketers, site owners, photographers, bloggers, and entrepreneurs
Where can Zoho Sites be deployed?
Cloud, SaaS, Web-based
About the vendor
Zoho
Founded in 1996
Chat
About the vendor
Zoho
Founded in 1996
Chat
Zoho Sites videos and images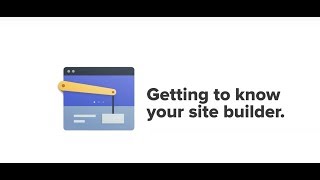 Compare Zoho Sites pricing with similar products
Features of Zoho Sites
Access Controls/Permissions
Content Publishing Options
Customisable Templates
Drag & Drop
SEO Management
Alternatives to Zoho Sites
Fernando j. G.
Regional Business Development Director in Venezuela
Verified LinkedIn User
201-500 Employees
Used the Software for: 2+ years
My experience has been great! excellent customer support, friendly platform! I truly recommend it!
Pros:
The platform is easy to use, althoug it requires a little bit of IT background. The app features a well structured website building process that goes far beyond other competitors. It has a well suited website gallery, with many options and ideas. The user can also create it own templates, without needed to know much about coding. I also love the customer support: they're always ready to respond and provide more than one option to solve a case. Then they follow up, personalizing the service, which is great. Adding widgets is easy and they work just fine. Just following instructions is well enough to perform the operation and if help is needed, Zoho even offers an support option for urgencies. I've been using Zoho Sites for more than 2 years and feel totally satisfied.
Cons:
Zoho Sites does not currently offers the option to load your own HTML website code. You can only change or personalize the original Zoho code, but does not allow us to upload an entire website code.
Verified Reviewer
EIR - Product Manager in US
Verified LinkedIn User
Information Technology & Services, 11-50 Employees
Used the Software for: 2+ years
Alternatives Considered:
CMS Review
Comments: Somewhat okay experience. I use and recommend it for simple websites. Again, decent templates i.e. standard with what's offered in the market but not extraordinary - Designs are very important in the eyes of the beholder
Pros:
Great Value for money as the product offers a low cost subscription (including a free-trial) option. What is powerful is the whole suite of Zoho apps that can be included with Zoho Sites as part of the monthly (or annual) plan. Third party apps can be integrated easily i.e. plug and play.
Cons:
1. Zoho Sites does not offer any freemium plan - only trial period. 2. SaaS providers of CMS products are ubiquitous, although Zoho Sites offers decent templates i.e. standard with what's offered in the market, they are not extraordinary - Zoho Sites lacks modern and trendy UX Web designs templates e.g. material designs
César C.
Computer engineer in Panama
Verified LinkedIn User
Computer Hardware, 2-10 Employees
Used the Software for: Free Trial
A friendly way to create web pages
Comments: I have had a good experience while testing the platform, it is very useful, and it is very functional and suitable for any audience that wants to cover the need for a web page without having to spend a lot of time and money. It is a highly recommended software.
Pros:
Zoho Sites is a platform for creating web pages where ease and speed of use prevail because it has many templates that save time and work, most of them quite basic but functional. It has many tools for web customization, the interface is friendly and easy to understand, and anyone could create a website with Zoho Sites. Their free trial period is very good because it gives you access to many exclusive features, and the prices of the other memberships are also very good. Zoho Sites may not be the best on the market at what it does, but it is a very good option if you don't have experience creating web pages or you simply don't have that much time or money to have it done.
Cons:
It does not offer a free plan. The templates, although they are many and are acceptable, the truth is that they are not of great quality, they are functional, but I would not make my business website with a Zoho template.
Rick P.
Director in Argentina
Verified LinkedIn User
Design, 2-10 Employees
Used the Software for: Free Trial
This easy-to-use but limited page builder isn't a good value
Comments: I wasn't impressed with Zoho Sites, especially since I recently evaluated most of the big names in this market. In terms of power and flexibility, Zoho Sites comes in dead last. It's OK maybe if you're already using Zoho CRM but I can't think of any reason to jump ship for it.
Pros:
I liked that it was very simple and quick to set up a new site, choosing from several decent if cookie-cutter templates. I liked that forms were included in the trial and in the basic tier. Some page-building SaaSes charge extra for this functionality. Zoho CRM can be integrated with any site. That's a nice option, I'm sure, although I did not test it since I'm not using Zoho CRM at the moment. I liked that each new site began a new free trial for that site. Very considerate. Tweaking existing elements was as simple as hovering to reveal the setting for that particular element. The settings were easy to understand at first glance and in a couple clicks it was easy to adjust them. I've don't recall having seen this sort of UI for any page builder out there.
Cons:
Very generic templates. No access to code, css, or for adding advanced functionality. This is not a platform for developers. The pricing plans were confusing and restrictive. Zoho actually charges for the number of revisions for each page? What? Who else does that? That really turned me off, especially considering how much I tweak when designing. But maybe since the options/settings were limited for each element, that's not such an issue. Zoho Sites is nowhere near as powerful or complete a package as Wix or Weebly, not to mention Webflow, which is in a different league completely. Also, I got several e-mails from marketers asking if I needed help. I would think if I don't answer the first time, that's a signal to stop.
Aldridge L.
Manager in Malaysia
E-Learning, 2-10 Employees
Used the Software for: 2+ years
Alternatives Considered:
Easy Website Builder
Comments: Using zoho sites, I've managed to publish a working e-commerce site. I'm not IT trained, so this is great and it helps my business to grow.
Pros:
Very easy to use website builder. Easy to integrate other apps into this website builder such as facebook and online stores like. Also their knowledge base is huge and easy to refer to. Zoho also listens to their client's needs and updates their site builder as needed.
Cons:
Only problem I'm facing with this site builder is that they do not have an option to publish your website in more than one language.