What is Marketing 360?
Get everything you need to manage and grow your business, all from a singular platform create your free account today to explore the platform and compare plans and pricing.
Who Uses Marketing 360?
Over 20,000 small businesses use our broader business commerce platform so they have everything they need to manage and grow their business in one place.
Where can Marketing 360 be deployed?
Cloud, SaaS, Web-based, Android (Mobile), iPhone (Mobile), iPad (Mobile)
About the vendor
Madwire
Located in Fort Collins, US
Founded in 2009
Phone Support
Chat
Countries available
Australia, Canada, United Kingdom, United States
About the vendor
Madwire
Located in Fort Collins, US
Founded in 2009
Phone Support
Chat
Countries available
Australia, Canada, United Kingdom, United States
Marketing 360 videos and images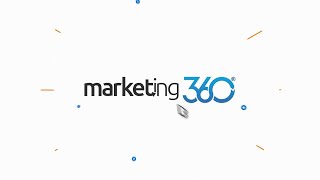 Compare Marketing 360 pricing with similar products
Features of Marketing 360
AB Testing
ACH Payment Processing
Access Controls/Permissions
Accounting
Accounting Integration
Activity Dashboard
Alerts/Notifications
Appointment Management
Appointment Scheduling
Archiving & Retention
Attendance Tracking
Audience Targeting
Audit Management
Auto Update
Automated Publishing
Automated Responses
Automated Scheduling
Behavior Analytics
Billing & Invoicing
Brand Tracking
CAN SPAM Compliance
CRM
Calendar Management
Calendar Sync
Calendar/Reminder System
Call Reminders
Campaign Analytics
Campaign Management
Campaign Planning
Cash Management
Cataloguing/Categorisation
Channel Management
Client Database
Client Profiles
Communications Management
Competitive Analysis
Confirmation/Reminders
Contact Database
Contact Management
Content Management
Content Publishing Options
Conversion Tracking
Credit Card Processing
Customer Database
Customer Engagement
Customer History
Customer Journey Mapping
Customer Management
Customer Segmentation
Customisable Branding
Customisable Invoices
Customisable Templates
Customizable Fields
Dashboard
Data Import/Export
Data Security
Debit/Credit Card Processing
Design Management
Discount Management
Document Management
Document Storage
Donation Management
Drag & Drop
Drip Campaigns
Dynamic Content
Electronic Forms
Electronic Payments
Electronic Signature
Email Campaign Management
Email Management
Email Marketing
Employee Management
Equipment Tracking
Event Management
Event Triggered Actions
For Arborists
For Automotive Dealerships
For Chiropractors
For Religious Organizations
For Salons and Spas
Form Builder
Full Text Search
Gift Card Management
HIPAA Compliant
Image Library
In-Person Payments
Interaction Tracking
Inventory Control
Inventory Management
Invoice Creation
Invoice History
Job Management
Keyword Rank Tracking
Keyword Research Tools
Keyword Tracking
Landing Pages/Web Forms
Lead Capture
Lead Management
Lead Qualification
Lead Segmentation
Link Management
List Management
Loyalty Program
Marketing Automation
Mass Texting
Media Library
Member Communication
Member Directory
Membership Management
Mobile Access
Mobile App
Mobile Coupons
Mobile Keywords
Mobile Optimised Emails
Mobile Payments
Multi-Account Management
Multi-Campaign
Multi-Channel Marketing
Multi-Location
Multiple Payment Options
Online Booking
Online Calendar
Online Giving
Online Invoicing
Online Payments
Online Store Builder
Order Management
PCI Compliance
Patient Records Management
Payment Fraud Prevention
Payment Processing
Payroll Management
Personalisation
Pledge Management
Point of Sale (POS)
Post Scheduling
Pre-built Templates
Predictive Analytics
Promotions Management
Prospecting Tools
Publishing Options
Quotes/Estimates
ROI Tracking
Real Time Editing
Real Time Notifications
Receipt Management
Recurring Appointments
Reminders
Reporting & Statistics
Reporting/Analytics
Rescheduling
Response Management
Review Generation
Review Monitoring
Routing
SEO Management
SMS Reminders
Sales Floor Management
Sales Pipeline Management
Sales Reports
Scheduled Messaging
Search/Filter
Segmentation
Separate Checks
Service Department
Service History
Shipping Management
Shopping Cart
Shortcodes
Small Group Management
Social Marketing
Social Media Integration
Social Media Monitoring
Split Checks
Subscriber Management
Task Management
Tax Calculation
Technician Management
Template Management
Text Editing
Text-to-Win
Third Party Integrations
Time Tracking
Time on Site Tracking
Tips Management
Transaction History
Treatment Planning
User Interaction Tracking
Version Control
Volunteer Management
WYSIWYG Editor
Web-based Deployment
Website Management
Website Visitor Tracking
Workflow Management
Alternatives to Marketing 360
Roy H.
Vice President Marketing in US
Verified LinkedIn User
Used the Software for: 6-12 months
Great Team of Professionals to Work With
Comments: It all works together. That is incredibly important. You need all your sources to be able to come into one location and be tracked. Leads are the businesses life blood.If you can't track everything you do, you are just shooting in the dark.
Pros:
Most small businesses have a person to do their website, another to do their social media. Working with the team at Marketing 360 I have an expert in every field working on my businesses that are working together. They created a great logo, an incredible website that I have received major accolades for, social media, blogs, videos, etc. that all work together to make my business look professional and keep me on page one for all my keywords. Then they do all the things I hate doing like setting up and populating my CRM. They provide a calendar where my assistance can update my calendar. Then they do something most small businesses never do; they track EVERYTHING. We know immediately when something is working or not working. Most businesses are just shooting in the dark. This process take a while. If you only tried Marketing 360 for 6 months, you haven't given it a fair shake. Marketing takes a while. I know. I have been doing marketing for several years. It takes time to dial it in. Time busy business people do not have. That why I turned 99% of my marketing over to a TEAM, the team of Marketing 360; They work together to bring me customers and brand my business with a consistent message.
Cons:
I wish the calendar would tie into my other calendars. Other than that, I have been very satisfied with Marketing 360 and the software.
Madwire Response
4 years ago
Roy, thank you so much for your review and feedback. We appreciate and value the feedback. All ships rise together and we are excited to work with you and build your business up continuously. Thanks for your business.
Automotive, 2-10 Employees
Used the Software for: 2+ years
Best decision I ever made was joining marketing 360
Comments: I made the switch to marketing 360 a little over 2 years ago and it was the best decision I could of made. [SENSITIVE CONTENT] and his team have no doubt helped grow my business hands down. He is very attentive to detail and always gets right back with me. He truly cares about how my business is doing and wants us to suceed in our marketing goals year after year. I couldnt recommend markeing 360 enough to handle any business's marketing needs.
Pros:
I love how simple everything is to use. Very user friendly and I like how I can create sales pipelines with the CRM software and everything stays very orginized
Cons:
There really isnt one down fall I have found to marketing 360
Heather G.
Controller in US
Retail, 2-10 Employees
Used the Software for: 2+ years
A lot of money for little results.
Pros:
There is not much to what we used it for.
Cons:
This company supposedly does SEO optimization and such and website design. They did make a decent video and information only website for us, but we were paying way too much a month for something we could have been doing ourselves with a little bit of research and a lot less money.
Madwire Response
2 weeks ago
Hi, Heather. It sounds like you aren't utilizing the software to its full potential. Definitely want to make sure you're getting as much value as possible! We're having a hard time finding your account based on the information provided, but please reach out to us directly so we can explore the possibility of our Onboarding team or Support team providing additional resources to ensure you are benefiting from all apps within the platform.
Automotive, 2-10 Employees
Used the Software for: 2+ years
[SENSITIVE CONTENT] Review
Comments: One of the best moves I have made for our business.
Pros:
Not so much about the software but about the person who handles the account. [SENSITIVE CONTENT] is simply amazing. Total professional, friendly and has knowledge and expertise that is just awesome. Always willing to help me and has my best interest in mind always. I have been very impressed while working with him and I think he should me acknowledged for what he does.
Cons:
Nothing that I know of. So far there has been no negatives.
Marti B.
Marketing Director in US
Financial Services, 51-200 Employees
Used the Software for: 2+ years
Marketing 360 - an extra pair of hands
Comments: Madwire/Marketing 360 is like having an extra person assisting with all of the marketing implementations. Our company has been onboard for the past 4 years and our brand is professionally displayed on most of the social media outlets. They assist with email blasts and flyer prep. We would be lost without Marketing 360! We work with several people, however [SENSITIVE CONTENT] is absolutely outstanding with whatever we dream up - she implements! Highly recommend Madwire/Marketing 360.
Pros:
The availability of assistance at Marketing 360
Cons:
We have no complaints - everything has worked seemlessly