What Is QuickBooks Time?
QuickBooks Time is proudly part of the QuickBooks family, and works alongside leading accounting tools like QuickBooks Online, Xero and MYOB. Schedule jobs, coordinate teams, track time and track projects, all in one place.
Who Uses QuickBooks Time?
QuickBooks Time helps teams of all sizes coordinate jobs, track time and manage projects. From individuals to Fortune 500 companies, if your time needs tracking, there's a plan to suit you.
Where can QuickBooks Time be deployed?
Cloud, SaaS, Web-based, Mac (Desktop), Windows (Desktop), Linux (Desktop), Android (Mobile), iPhone (Mobile)
About the vendor
by Intuit
Located in Sacramento, US
Founded in 1983
Phone Support
Chat
About the vendor
by Intuit
Located in Sacramento, US
Founded in 1983
Phone Support
Chat
QuickBooks Time videos and images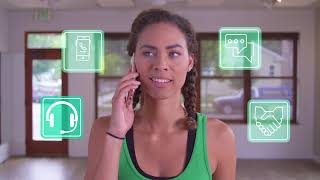 Compare QuickBooks Time pricing with similar products
Starting price
A$8.00/month
N/A
US$2.50/month
N/A
Features of QuickBooks Time
Michael M.
Owner in US
Verified LinkedIn User
Accounting, 2-10 Employees
Used the Software for: 2+ years
Alternatives Considered:
I <3 TSheets!
Comments: Support is AWESOME and the Account Managers are the best. I never have to wait very long to get an answer or get a problem fixed. Just like today, the customer service rep, helped me fix an issue with the mobile app.
Pros:
The ease of use for time tracking and the auto-syncing with QuickBooks Online. The support from TSheets is outstanding and that is the NUMBER ONE reason I stay with TSheets.
Cons:
The scheduling module is a bit lacking for some of my clients. This is why some of my clients have gone with a different solution. As soon as the scheduling is up to their standards I will get them back to TSheets
Travis w.c. M.
Project Manager in US
Verified LinkedIn User
Environmental Services, 2-10 Employees
Used the Software for: 2+ years
Alternatives Considered:
Simple Timesheet Solutions
Comments: Tsheets makes it simple for the employee, project manager and accounting team to record hours, gather information and track projects. Glitches eventually work themselves out but I've grown to expect some issues when enrolling new employees, even though they have the same setup. I appreciate that it integrates with Quickbooks as well.
Pros:
Easy to run reports by custom date range, project, customer and employee. This is crucial for our accounting and project management.
Cons:
The permissions can be confusing when setting up new employees, whereby the employee(s) were unable to access features by phone or computer even though their permissions were identical to another employee's. Of particular issue was entering hours manually rather than clocking in/out -- the option simply wouldn't show up on their end. It seemed to take making the same changes several times before the program "clicked". Perhaps there can be a copy/paste feature for new employee profiles.
Ruthie M.
Administrative Assistant in US
Construction, 11-50 Employees
Used the Software for: 1+ year
Alternatives Considered:
Ease through payroll with QB Time.
Comments: As previously mentioned, just the time it saves me on payroll processing days allows for me to stay on top of over things, like billing. In the field the technicians were able to start using it with little issue and now it is just part of the day.
Pros:
How easy it makes assign the time to the correct job and bringing all the information direct to QB Weekly Time Sheets.
Cons:
Not a software issue, but our customer base is extremely large so having to scroll through them in the app to get the right job can be frustrating in the field, but our guys are great at working through it.
Verified Reviewer
Account Manager in US
Verified LinkedIn User
Package/Freight Delivery, 11-50 Employees
Used the Software for: 6-12 months
Alternatives Considered:
definitely not Simple and accurate as advertised
Comments: I really took a leap of faith on this product because of what my businesses associates warned me about. I think that quickbooks Time is just not for certain businesses. Especially for smaller businesses with budget conscious projects that have to check time management to ensure I don't go over the payroll allotment for specific projects.
Pros:
I was really excited about all of the features this product had to offer. I mean so MANY features but I was very intrigued by the possibility of me being able to utilize this as my one stop shop for scheduling/time tracking/PTO, sick leave management/project time. This seemed like a way I could closely monitor productivity to better stay in budget for projects. I was very thankful for the incredible customer service QuickBooks provided, I was able to come to the realization that this product probably was the best for the company with their truthful, honest assistance.
Cons:
I really dislike the amount of redundant features advertised as individual separate features. It was frustrating to say the least. There also were quite a bit of times that I had problems with scheduling and features that work in real time. I know QuickBooks Time is advertised as being "simple and accurate" but it was far from that.
Itzak L.
Director of Finance & Controller in US
Consumer Services, 2-10 Employees
Used the Software for: 1-5 months
Great for tracking employees on the go
Pros:
Our company had to transition from another time-tracking software because of an issue of employees clocking into a specific job name. Our company's financials runs on QuickBooks and syncs up with restoration software our mitigation technicians use. Because we needed our employees to click into a specific job name created by our restoration software (to track job costing), we needed software that would generate those job names in time tracking software, so it made sense to use software created by Intuit. Luckily, Quickbooks Time actually works well for us. Other things we like about QB Time: -Able to track employees via GPS since all of our employees are on the road -Able to analyze job costs just from the app itself -The app works on both Apple/Android, so no external hardware is needed -Pulling time-sheet reports is super easy
Cons:
When you open up QB Time from QuickBooks, the interface can be a bit cumbersome, confusing and feels different than QB Online.