What is Salesforce Experience Cloud?
Nurture relationships and create lasting loyalty on the world's #1 CRM. With Loyalty Management, your business can engage with customers in meaningful ways — bringing value to their experience and to your business. Build a loyalty program with benefits, vouchers, and rewards that will excite your customers. Generate a single source of truth for members that enables personalization at scale and weaves loyalty throughout the customer experience.
Who Uses Salesforce Experience Cloud?
Companies of any size aiming to accelerate customer loyalty programs.
Where can Salesforce Experience Cloud be deployed?
Cloud, SaaS, Web-based, Mac (Desktop), Windows (Desktop), Linux (Desktop), Android (Mobile), iPhone (Mobile), iPad (Mobile)
About the vendor
Salesforce
Located in San Francisco, US
Founded in 2003
Phone Support
24/7 (Live rep)
Chat
Salesforce Experience Cloud pricing
Starting Price:
US$250.00/month
Salesforce Experience Cloud does not have a free version. Salesforce Experience Cloud paid version starts at US$250.00/month.
About the vendor
Salesforce
Located in San Francisco, US
Founded in 2003
Phone Support
24/7 (Live rep)
Chat
Salesforce Experience Cloud videos and images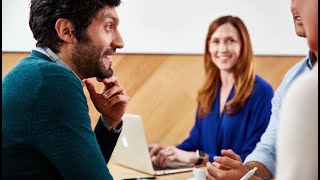 Compare Salesforce Experience Cloud pricing with similar products
Features of Salesforce Experience Cloud
API
Access Controls/Permissions
Activity Dashboard
Activity Tracking
Analytics
Brainstorming
Brand Management
CRM
Calendar Management
Campaign Management
Campaign Segmentation
Cataloguing/Categorisation
Client Portal
Collaboration Tools
Communication Management
Contact Management
Content Management
Customer History
Customer Profiles
Customer Segmentation
Customisable Branding
Customisable Templates
Discussions / Forums
Document Management
Engagement Tracking
File Sharing
Full Text Search
Group Management
Ideation
Knowledge Base Management
Loyalty Cards
Loyalty Program
Member Directory
Membership Management
Mobile Access
Moderation
Multi-Campaign
Multi-Channel Marketing
Real Time Analytics
Reporting/Analytics
Rewards Management
Search/Filter
Segmentation
Self Service Portal
Social Media Integration
Task Management
Third Party Integrations
Third-Party Integration
Version Control
Alternatives to Salesforce Experience Cloud
Reviews of Salesforce Experience Cloud
Naomi B.
Owner in US
Verified LinkedIn User
Retail, Self Employed
Used the Software for: 1+ year
It's almost considered a neccesity with start-ups and e-commerce businesses...but, the pricing...
Comments: Almost an identical opinion and review as I have of its sister company; Sales Force Essentials- Its amazing and everything you could possibly want or need but....It is pricey. Especially, if you're in the very early stages of creating a startup and you're on a tight budget. If you have wiggle room- I say, YES! Invest in yourself, your business and the future of both!
Pros:
Any user that is given access, is able to customize their own portal, site, or files in general. As a business owner who prides herself in originality- that is HUGE! To be able to express myself freely; helps it not feel so much like work!
Cons:
Just like other Salesforce software and programs...their largest "con" is pricing. Huge strike against them and their brand if it is a company on a new and strict budget! I feel like the pricing is also; off. It doesn't match. I see something I'm thinking 'yeah that's $2.99' and come to find out I was wrong and it was; $12.99 (just an example!), and vice versa the same is true.
Brandon B.
Business Consultant in US
Hospital & Health Care, 51-200 Employees
Used the Software for: 1+ year
Alternatives Considered:
Salesforce is simply the best
Comments: The best thing I can say about our decision to use Salesforce is it has made our company more attractive to potential buyers since we are "already on the same platform." There is power in the crowd.
Pros:
Our team loved its usability and intuitive framework. There are other modules we want to buy as soon as we are ready.
Cons:
Honestly, there is a lot of work that the third-party consultant had to do to make SF work the way we wanted it to. And this can be expensive.
Craig R.
Web Developer in
2-10 Employees
Used the Software for: 1+ year
Source: SoftwareAdvice
SalessForce Craig
Comments: I work in SalesForce and rely on it's object and workflow rules to manage our data that we are using. SalesForce is powerful but not the most intuitive software to use on day to day basis. I have gained appreciation for the workflow rules, process builder and approval rules that allow for custom made SalesForce functions to help manage our data structures and data that we pass between our visual pages.
Pros:
Ability to manipulate and change data structures on the fly to account for different processes. Also the plug-ins and ability to tie in things such a docusign, conga workflow are among some of the reasons SalesForce will continue to attract so much business.
Cons:
Not intuitive and can be a bit of a pain to navigate through the various ways to get through anything.
Verified Reviewer
Information Manager in US
Verified LinkedIn User
Automotive, 10,000+ Employees
Used the Software for: 2+ years
Customer Portal Software
Pros:
We use community cloud to provide information and self-services to our external customers. The tool is very flexible and we are able to create templates for different customer types which allows us to tailor their user interface. With community cloud, the customers are able to login to one application to conduct business with our company. It is also integrated with the other salesforce products which enables all customer data to be stored in salesforce and shared across multiple applications.
Cons:
The username must be formatted as an email. Some of our customers do not have business email addresses. Also, if our customer has implemented salesforce internally or has a salesforce id already with another vendor, they cannot use the same email as their username. When a user attempts to create a username, we have no way of knowing if they already have a salesforce id in another system so we must assume if the username meets all of our criteria and the creation fails that they must have another salesforce id with that username.
Shamim A.
Business Development in United Arab Emirates
Computer Networking, 51-200 Employees
Used the Software for: 1+ year
Social framework for companies
Comments: Using Salesforce Chatter, your company can communicate internally. One of the best features is the ability to create public and private groups, in which information can be shared publicly and privately. Our company uses Chatter to make announcements.
Pros:
It is a faster and cheaper way to develop CRM applications. It is also very good that there is no need for a separate mobile application development. And its ability to integrate with our partners is excellent. Salesforce is a proven product. Since I worked with an experienced team on the project, there were no serious issues. Ensure continuous improvement decision making Optimize business process outcomes Improve supplier or partner relationships Cost management Enhance compliance & risk management Drive revenue growth Improve business process agility Increase internal/operational efficiencies
Cons:
Easy use, however difficult implementation of all services The technical difficulties