What is Resolver?
Resolver gathers all risk data and analyzes it in context—revealing the true business impact within every risk. Our Risk Intelligence Platform traces the extended implications of all types of risks —whether compliance or audit, incidents or threats—and translates those effects into quantifiable business metrics. Finally, risk becomes a key driver of opportunity instead of being disconnected from the business. Welcome to the new world of Risk Intelligence.
Who Uses Resolver?
Resolver is used across a number of industries and business needs including financial institutions, healthcare, academic institutions, utilities, manufacturers, hospitality, high tech, retail & more.
Where can Resolver be deployed?
Cloud, SaaS, Web-based
About the vendor
Resolver
Located in Toronto, Canada
Founded in 2000
Phone Support
24/7 (Live rep)
Chat
Resolver pricing
Starting Price:
Not provided by vendor
Resolver does not have a free version.
About the vendor
Resolver
Located in Toronto, Canada
Founded in 2000
Phone Support
24/7 (Live rep)
Chat
Resolver videos and images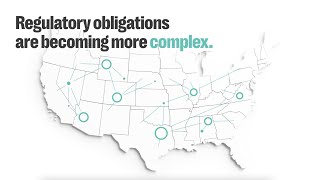 Features of Resolver
Alerts/Notifications
Archiving & Retention
Audit Management
Audit Planning
Audit Trail
Case Management
Collaboration Tools
Compliance Management
Compliance Tracking
Configurable Workflow
Contact Management
Controls Audit
Corrective and Preventive Actions (CAPA)
Dashboard
Data Management
Document Management
Event Management
Evidence Management
Exceptions Management
Forms Management
Incident Management
Incident Reporting
Intake Management
Investigation Management
KRI (Key Risk Indicator) Monitoring
Mobile Access
Performance Metrics
Process/Workflow Automation
Project Management
Reporting & Statistics
Reporting/Analytics
Response Management
Risk Analytics
Risk Assessment
Risk Management
Risk Reporting
Risk Scoring
Safety Incident Management
Security Management
Self Service Portal
Sourcing Management
Subject Profiles
Task Management
Version Control
Phillip
Regional Security Director in US
Verified LinkedIn User
Hospital & Health Care, 10,000+ Employees
Used the Software for: 2+ years
Resolver is another valuable tool in the belt
Comments: We are better able to harness our data and present it to our leadership teams to implement security measures, education and training.
Pros:
Customizability of the interface, reporting, data collection, and workflow management.
Cons:
Features take a little longer to implement than expected but they do eventually make their way into production.
Lawrence
Management and Program Analyst in US
Government Administration, 1,001-5,000 Employees
Used the Software for: 2+ years
Multifunctional Resolver
Comments: I greatly enjoy working in the system, the Resolver team in fantastic and very responsive. Any issues that may come up (rare though they are) are handled quickly.
Pros:
I love the scalability of the platform, we are currently using builds in 4 different orgs with plans to add more in the future.
Cons:
There are a few features that are not currently present that I thought would have been standard or considered a basic necessity.
Sherry
Physical Security Coordinator in US
Utilities, 1,001-5,000 Employees
Used the Software for: 2+ years
Core daily use
Comments: The program is not what we expected and it's not providing the information we need. It's slow, when we do our weekly meeting we run different queries to look at reports and we always have to sit and wait for it to g to the requested area.
Pros:
We are not happy with the software. We are not able to run the type of reports that we need. There is very limited or if any training. A one time email about a program is difficult to sit down and try to figure out. I am sure there are options that we are not using but it's too time consuming to try and figure this out. A 2-3 day training session would be a significant improvement.
Cons:
The reporting process about this software. If we query all open or closed calls that are assigned to a specific person you are not able to clear that and search someone else, even if you change things in the search. It continues to constantly bring up the same person. Incident and investigations are very difficult to search for past reports. The system is very slow and not user friendly.
Lauren
Business Analyst in South Africa
Financial Services, 1,001-5,000 Employees
Used the Software for: 2+ years
Resolver Review
Comments: Great company that is always moving forward. Fun to work with, innovative and true partners.
Pros:
It's so easy to build really user friendly and simple forms and workflows which is the difference between adoption and no adoption. We love the flexibility.
Cons:
The hierarchy view doesn't support 1-1 relationships. Reporting layout and flexibility could be better. Trending could be better and linked to changes in workflow states rather than just predefined time periods. Not easy to see historical history without having to build a "history" object type (point in time reporting is not obvious to the user)
Ian
Chief Compliance Officer in Canada
Verified LinkedIn User
Banking, 201-500 Employees
Used the Software for: 1-5 months
A fully customizable product with a dedicated staff
Comments: The developers kept us on track, within budget, they were very knowledgeable and to the extent possible were able to build custmizations to suit our unique needs. The customer support is very helpful and will return requests in a timely manner.
Pros:
The software is very customizable and the developers and support team are very knowlegable about how the product can be configured for your organizations direct needs. In instances where they were uncertain of the systems capeabilities, they took it back to their team and came out with a solution, or have it on the list of future enhancements. Best of all, they not only took our suggestions to customize our product, but rather took those suggestions and customized the base product which gets rolled out in an update to all users. The product is very user friendly, and as part of the development/implementation team in our organization, the required level of training for our staff was minimal on how to use the system. There are an endless reporting capabilities. Additionally, they empower our admin team with the abilility to cusomize the system and a support system is in place to assist the modification.
Cons:
There are a few features that are lacking, including a calendar/scheduling for task management of reminders to ensure requirements are not overlooked. Additionally, there are the odd anomolies/minor limitations, i.e, some formula/rules that can not be built into the system, inability to add certain fields on views, which have been reported to Resolver and expect to be rectified.