What is ISL Light?
ISL Light is a web-based remote desktop solution that lets you access and control any Windows, Mac or Linux computer in seconds from any computer or mobile device or to provide ad hoc technical support to mobile device users. Cross-platform, secure, high-speed screen sharing, cloud-based or on-premises license.
Rich customization options allow you to rebrand the software to your own corporate identity and apply advanced security measures.
Who Uses ISL Light?
ISL Online software is trusted by IT companies of all sizes, across all industry sectors, especially IT, healthcare, universities, banks and governments. Strongest markets are Japan, Europe and US.
Where can ISL Light be deployed?
Cloud, SaaS, Web-based, Mac (Desktop), Windows (Desktop), Linux (Desktop), Windows (On-Premise), Linux (On-Premise), Android (Mobile), iPhone (Mobile), iPad (Mobile)
About the vendor
ISL Online
Located in Newton, US
Founded in 2003
Phone Support
24/7 (Live rep)
Chat
ISL Light pricing
Starting Price:
Not provided by vendor
Yes, has free trial
No free version
ISL Light does not have a free version but does offer a free trial.
Pricing plans
get a free trial
About the vendor
ISL Online
Located in Newton, US
Founded in 2003
Phone Support
24/7 (Live rep)
Chat
ISL Light videos and images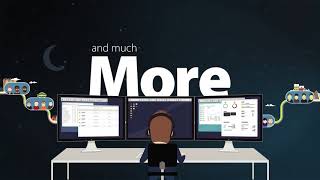 Features of ISL Light
Access Controls/Permissions
Alerts/Notifications
Annotations
Collaboration Tools
Compliance Management
Dashboard
Desktop / Browser Sharing
Diagnostic Tools
File Sharing
File Transfer
IT Asset Management
IT Reporting
Interaction Tracking
Knowledge Base Management
Live Chat
Mobile Access
Mobile Screen Sharing
Multiple Monitor Access
Presenter Control Management
Real Time Screen Sharing
Real-Time Chat
Remote Access/Control
Remote Support Software
Reporting/Analytics
Screen Recording
Screen Sharing
Service Level Agreement (SLA) Management
Session Recording
Ticket Management
Unattended Access
Video Chat
Video Conferencing
Alternatives to ISL Light
Matevž
CIO in Slovenia
Verified LinkedIn User
Hospital & Health Care, 201-500 Employees
Used the Software for: 2+ years
Easy set-up, does the job
Comments: While some services were overloaded during the COVID crisis, there have been no technical difficulties with ISL. The service is robust, intuitive and works well.
Pros:
There is very low overhead with this software, users don't need to install anything and remote support can be up and running within half a minute from call.
Cons:
Running services or applications with elevated privileges on the remote computer is a bit of a hassle.
Alternatives Considered: VNC Connect
Reasons for Switching to ISL Light: The 500 minute plan is an excellent deal for occasional support.
Tine
IT System Technician in Slovenia
Information Technology & Services, 11-50 Employees
Used the Software for: 2+ years
Best all round remote dekstop support software
Comments: We primarily use the product for offering remote technical support to our clients and customers. We are an outsourcing IT company, and we provide services and support to various business in the region. When we have the possibility of providing remote support, we use ISL. Because we only have to provide an eight-digit number to our customers, it makes the whole process much easier and faster. Some clients have become so familiar with the product, that they have it already ready when we call them and they only ask, "what is the number". The icon is also very distinguishable, so it's easy to explain the customers what to look for on the website or the desktop.
The ability to set an "always on" connection is also very valuable, as we don't have to interact directly with the clients to establish the connection. It also allows for a fast glance at the operation of the systems, to see if they are online or not. The ability to save the computers and categorize them in groups also saves us time.
The stability and reliability of the whole system is very valuable and In our many years of use we haven't had one incident, where we weren't able to provide remote assistance because of ISL issues.
The sessions can also be paused and transferred to another operator, so if one operator has issues, it can be transferred to another technician, without interruption from the client side. Since everyone can see the active sessions, we can also collaborate much easier.
Pros:
- Easy to use for users and operators - Very fast installation and general use - Easy to start a session with users, only 8 digit number needed - Lots of features, RDP, always on, file sharing, recording, etc
Cons:
I don't have any real issues with this software.
Martin
Managing Director in UK
Information Technology & Services, Self Employed
Used the Software for: 2+ years
An Easy to use Alternative to Teamviewer
Comments: I would not be without ISL Light - it is my go-to connection software. I do use Teamviewer via my RMM software but I always have this as a backup!
Pros:
Software just works - never experienced any downtime with this product and the ad-hoc functionality is great - go here put in session code and run and I'm in - so easy!
Cons:
It can be a bit of pain on MacOS... mainly due to Apple's restrictions, I don't know how Teamviewer get around this - but it would be good if ISL could match them here too
MAtjaž
Support/Development in Slovenia
Consumer Electronics, 2-10 Employees
Used the Software for: 6-12 months
ISL Light
Comments: We mostly support people in the USA, Denmark, Arab emirates.
Pros:
slo support, multiple monitor connect is nice
Cons:
I can not prepare a remote access in advance. I have to open software, generate session ID and then wait a really long time for the installer to tell the customer to download it. Generating link is nice, but I still need to be there at the beginning. It is really confusing whenever session drops, sometimes it reconnects and writes some data into chat window? why chat window? Whenever you have chat open and remote and also file transfer it is really hard to manage all those windows. Audio chat would also be nice. Connecting to some remote in Arab Emirates can take up to 5 minutes. Having multiple administrators use the same Session ID would be also a nice feature.
ISL Online Response
3 years ago
"Audio chat would also be nice. " Audio chat in an active session is possible. You can check out the following guide which will show you how to use it: https://help.islonline.com/37390/230353 "Connecting to some remote in Arab Emirates can take up to 5 minutes. " Long connection times can be caused by a number of reasons (network issues, ports unavailable, ...) If you can reproduce this issue, we can help you see the exact reason why the connections take a long time. You are most welcome to visit our live chat so we can connect to one such computer and check the issue. "Having multiple administrators use the same Session ID would be also a nice feature." Since the session code (Session ID) contains a lot of important information about the session, each session code is unique. However, you are able to invite other operators into the session by using the 'Invite operator' option: https://help.islonline.com/37390/166673#invite-operator Yours sincerely Domen Vidmar ISL Online Team
Information Technology & Services, 2-10 Employees
Used the Software for: 2+ years
True workhorse for remote work, support, help, monitoring
Comments: It's a like a swiss knife, it's a first thing you grab for any remote work. Hard to image working without it.
Pros:
It's easy to use, it's very reliable, plenty of useful features
Cons:
Missing option to create sort of VPN between client and support while having ISL session active so support tech can reach any device on client's LAN. Initiating a session with parameters so that client does not have to confirm or allow anything - preset full access, so client only runs the app and nothing more. Proper file manager (like total commander) to work with files between computers.
ISL Online Response
3 months ago
Hi Bostjan. We offer the option of using custom tunnels, but we currently do not support VPN. Our help page on how to create a custom tunnel can be found here: https://help.islonline.com/56320/374639  Initiating a session For initiating a session so that client does not have to confirm or allow anything we would suggest setting ISL AlwaysOn on the client's computer (if you are connecting to the client's computer regularly): https://help.islonline.com/19808/1220044 File manager We already have our file manager, here are the instructions on how to use it: https://help.islonline.com/20345/170574