What is Airtable?
Airtable is the relational database for the rest of us. With a spreadsheet-like interface that anyone can use, realtime collaboration, and rich features like file attachments and reporting, Airtable is the friendliest modern database.
Who Uses Airtable?
Small business and teams within larger organizations
Where can Airtable be deployed?
Cloud, SaaS, Web-based, Mac (Desktop), Windows (Desktop), Windows (On-Premise), Linux (On-Premise), Android (Mobile), iPhone (Mobile), iPad (Mobile)
About the vendor
Airtable
Located in San Francisco, US
Founded in 2013
Chat
Airtable pricing
Starting Price:
US$12.00/month
Yes, has free trial
Yes, has free version
Airtable has a free version and offers a free trial. Airtable paid version starts at US$12.00/month.
get a free trial
About the vendor
Airtable
Located in San Francisco, US
Founded in 2013
Chat
Airtable videos and images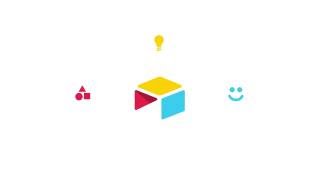 Features of Airtable
Access Controls/Permissions
Advertising Management
Alerts/Notifications
Approval Process Control
Asset Categorisation
Asset Library
Asset Sharing
Backup and Recovery
Brainstorming
Brand Guidelines
Budget Management
Budgeting/Forecasting
Business Process Automation
Calendar Management
Calendar/Reminder System
Campaign Management
Campaign Planning
Channel Management
Client Management
Client Portal
Client/Property Matching
Collaboration Tools
Commenting/Notes
Communication Management
Compliance Tracking
Contact Database
Contact Management
Content Management
Content Publishing Options
Cost-to-Completion Tracking
Create Subtasks
Customer Database
Customisable Branding
Customisable Templates
Customizable Fields
Dashboard
Data Capture and Transfer
Data Dictionary Management
Data Import/Export
Data Replication
Data Storage Management
Database Conversion
Digital Asset Management
Discussions / Forums
Document Management
Document Storage
Drag & Drop
Email Management
File Management
File Sharing
Forms Management
Full Text Search
Gantt/Timeline View
Idea Management
Inbox Management
KPI Monitoring
Kanban Board
Knowledge Management
Lead Management
Lead Qualification
Metadata Management
Milestone Tracking
Mobile Access
Multi-Campaign
Multi-Channel Campaigns
Percent-Complete Tracking
Prioritisation
Product Data Management
Product Lifecycle Management
Product Roadmapping
Progress Tracking
Project Management
Project Planning
Project Planning/Scheduling
Project Tracking
Publish Scheduling
Real Time Editing
Recurring Tasks
Referral Tracking
Reporting & Statistics
Reporting/Analytics
Reporting/Project Tracking
Requirements Management
Resource Management
Sales Pipeline Management
Search/Filter
Segmentation
Single Sign On
Social Media Integration
Status Tracking
Strategic Planning
Surveys & Feedback
Tagging
Task Editing/Updating
Task Management
Task Progress Tracking
Task Scheduling
Task Tagging
Template Management
Third Party Integrations
Time & Expense Tracking
Time Tracking
Version Control
Workflow Configuration
Workflow Management
Adnan
Digital Marketing Specialist in Turkey
Verified LinkedIn User
Computer Software, 11-50 Employees
Used the Software for: 2+ years
All-in-one product for marketing & information management
Pros:
We use Airtable as almost anything. If you are familiar with Airtable, you know that it can be anything. Just to name a few: Marketing task management Document and resource listing Forms for recruiting or surveys Content planning CRM Documenting any sort of research Visualising simple data Expense tracking
Cons:
Airtable's some of the premium features are not very clear. So sometimes you have to stuck in some free features without knowing that you are already over capacity. However, using this product with free option for about 2-3 years in 2 different company so far. It's great! I also use Airtable for personal stuff like school applications, job hunting, and document/resource listing.
Alternatives Considered: monday.com
Reasons for Choosing Airtable: Excel is useless for task or project management.
Switched From: Microsoft Excel
Reasons for Switching to Airtable: Airtable is great with free option.
Miquel
FP&A Manager in Spain
Retail, 501-1,000 Employees
Used the Software for: Free Trial
Its good but i stopped using it
Pros:
I used id during a few month but then swapped to other tools, Its a good tool, you should give it a try and found the best for you.
Cons:
Too much time to customize and set up everithing
Denise
Marketing Specialist in US
Verified LinkedIn User
Marketing & Advertising, 201-500 Employees
Used the Software for: 2+ years
Airtable is a great collaborative project manager
Comments: My team and I like Airtable because it helps us keep track of all of our clients in one central location. My initial impression was that it wouldn't really make a difference in our regular operations, but now I see how wrong I was. With Airtable, users are able to work with many data types in a grid-based environment. It also facilitates the development of cloud-based apps that are easily integrated with other infrastructure.
Pros:
One of my favorite features is the ability to personalize each of my boards. Not only that, but I have the ability to work closely with my team by syncing and discussing our respective projects and making use of our shared notes. It's incredible how many wonderful things there are in the Universe. Airtable helps me plan out my monthly social media posts in advance. I'm able to keep on top of things and make timely social media posts because I plan ahead. My knowledge and experience have taught me to be more methodical and cooperative in my job.
Cons:
Every once in a while, things aren't as user-friendly as they could be. Sometimes I'll make my own template, but first I'll look at tens of others to get ideas. Be patient with the procedure; it will take some time to complete. Once set up, the interface is typically straightforward.
Verified Reviewer
Partner in Israel
Verified LinkedIn User
Venture Capital & Private Equity, 2-10 Employees
Used the Software for: 6-12 months
Just didn't do it for me
Comments: I found Airtable to be a nice database alternative at first, but after using it for a while I felt it restricted me too much and was a mess to manage (too many "views", separate databases and filter-states)
Pros:
Easy import of Excel data, multi select fields, customizable fields
Cons:
Too many "views" make it difficult to see what part of the data you are managing right now Hard to find the export data option (it's there but it's well hidden) Filtering system difficult in complex situations Slow to make change Pricing limits you by number of rows
Alternatives Considered: HubSpot CRM
Reasons for Choosing Airtable: I was looking for a simple way to manage big chunks of data about contacts
Switched From: Notion and Microsoft Excel
Higher Education, 2-10 Employees
Used the Software for: 2+ years
Transformational
Pros:
Airtable has transformed the way I do my work. I am able to automate tasks, share information with others, and quickly compile data. It is so integrated into the way I do my work that I can't imagine functioning without.
Cons:
Data is easy to get into Airtable and it is easy to manipulate data and information in Airtable. Getting data OUT of Airtable (e.g. printing reports) is still not as functional as I would like.