15 years helping British businesses
choose better software
What is Roadmunk?
Use Roadmunk for the easiest way to build an impressive roadmap to communicate your product strategy. Use our Feedback portals, Idea Management prioritization features, and Roadmapping capabilities to build products with true business impact.
Roadmunk simplifies product team collaboration, for both internal and cross-functional department work, through real time collaboration on roadmaps, ensuring everyone's up-to-date on the progress and direction of the ongoing work.
Who Uses Roadmunk?
Used by product teams at the world's leading companies, Roadmunk is the best choice for visually impressive, easy to understand and use, strategic roadmapping tool to build products with real impact.
Where can Roadmunk be deployed?
Cloud-based
On-premise
Roadmunk pricing
Starting Price:
US$19.00/month
Yes, has free trial
No free version
Roadmunk does not have a free version but does offer a free trial. Roadmunk paid version starts at US$19.00/month.
Roadmunk videos and images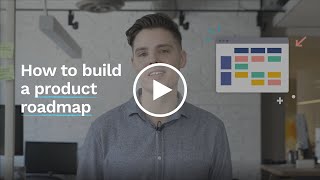 Features of Roadmunk
Access Controls/Permissions
Collaboration Tools
Dashboard
Data Visualisation
Drag & Drop
Gantt/Timeline View
Idea Management
KPI Monitoring
Milestone Tracking
Portfolio Management
Prioritisation
Product Data Management
Product Roadmapping
Project Management
Reporting/Project Tracking
Requirements Management
Resource Management
Strategic Planning
Surveys & Feedback
Third Party Integrations
Visualisation
Workflow Management
William
Senior Program Manager in US
Verified LinkedIn User
Information Technology & Services, 5,001–10,000 Employees
Used the Software for: 1+ year
Reviewer Source
A great product for visual representation of complex timelines
Comments: This product is perfect for showing complex timelines with multiple swimlanes, owners, and dependencies. it's also very easy to update thanks to the import export functionality.
Pros:
The ability to show a timeline on a display for a presentation and work with it in real time.
Cons:
It's difficult to train people on as the database backend isn't what people intuitively understand.
Verified Reviewer
Verified LinkedIn User
Marketing & Advertising, Self Employed
Used the Software for: 2+ years
Reviewer Source
Mid range project management software that I want to like but ...
Comments: As an affordable system to use as a self employed consultant this was a good choice, however having moved to permanent job where I'm sharing across departments I've moved to a more cost efficient and collaborative platform
Pros:
It was easy to set up and the templates worked well for the projects that I was managing. I also liked the ability to have a web url that I could integrate and share with people who were not roadmunk users.
Cons:
Over the period of time that I used this, I had a number of instances when it was not working. This started to become more and more annoying as I was using this to manage my clients as a consultant and was not able to access the projects. Whilst it was easy to link activities together, when adding, linking or updating multiple activities this was not something could be done in one step but had to often be done individually.
Alternatives Considered: Trello and monday.com
Reasons for Choosing Roadmunk: I was working on my own and needed a project management tool
Switched From: Jira and Trello
Reasons for Switching to Roadmunk: Cost was the main driver along with needing to share project plans with clients which I could do with the url links
Michelle
Product Manager in US
Computer Software, 51–200 Employees
Used the Software for: 2+ years
Reviewer Source
Easy to use, but very slow
Comments: Easy to use, but overall we were not able to use this as our sole roadmap solution.
Pros:
It's easy to add items and drag/drop items to adjust timelines on roadmaps. Creating different views from the same list of items is a time saver.
Cons:
It's not easy to customize the look of each view, or the columns/headers and sub-headers. Adding items to a view are sometimes immediately filtered out, so you have to hunt the items down and update them to meet the filter criteria so they appear on your roadmap. The software itself if slow to load and almost impossible to edit while sharing your screen in a meeting.
Steven
Product Manager in US
Financial Services, 5,001–10,000 Employees
Used the Software for: 1+ year
Reviewer Source
Superb Roadmap Product - Huge
Comments: We are currently publishing our 2020/2021 product roadmaps to the customer base and it was important to be able to use a tool that was effortless , functional and could produce professional looking roadmaps. I have gone through several iterations of the roadmap and RoadMunk cater for such amendments so well. I saved literally weeks worth of time.
Overall it is a fantastic product and I will be using for a long time to come. A final note, the customer service and help sections are exceptionally good. You can tell a lot of effort went into the support capabilities of the product and it really shows.
Pros:
The software is very easy to use in particular being able to create multiple views using the same data set. This is extremely helpful when trying to create an internal and external view of the roadmap. Secondly, the ability to move items around seamlessly is invaluable. I can switch an item between initiatives, extend the timeline or move it to later in the year in a matter of seconds. I used to use Visio or PPT to do this and I would spend significant time re-drawing and formatting the roadmap. I save so much time with Roadmunk. Finally I really like the presentation of the roadmap, it looks professional and sharp. The ability to republish and send clients and stakeholders a link, is very useful.
Cons:
The performance of the application at time can be slow however not to the extent that it would put me off using it. I found the formatting to be a little challenging at first, I needed to copy some of the templates however after I learned how to do that, I was fine.
Matt
Sr. Mobile Product Manager in US
Computer Software, 51–200 Employees
Used the Software for: 2+ years
Reviewer Source
Great for what I need - high-level prioritization and roadmapping
Pros:
I like that it is stupid-simple to use, and lets me do high-level prioritization. I needed a tool where I could look globally at all of our epic-level initiatives and move them around as needed to have prioritization and trade-off discussions with leadership.
Cons:
At times it can be a bit slow...when I'm dragging things around quickly it can take a second or two to "catch up".
Alternatives Considered: Trello
Reasons for Choosing Roadmunk: Trello was great if you wanted more detail, but it was just too detailed and in-depth for what I needed.
Switched From: Trello
Reasons for Switching to Roadmunk: It was simpler.