Local product
What is TutorCruncher?
Grow your tutoring management business with an invested business partner. TutorCruncher is designed explicitly for tutoring and has all the tools you need to bring your tutoring business to the next level. From lesson booking, marketing, business analytics, website integration and a CRM, our tool offers an all-in-one service that will set your business apart. Give us a call today and let's start working together on adapting TutorCruncher to fit all your needs, not the other way around.
Who Uses TutorCruncher?
Tutoring companies, both agencies and tutoring centres that wish to automate and minimise most administrative tasks, as well as expand their business and increase profit.
Where can TutorCruncher be deployed?
Cloud, SaaS, Web-based
About the vendor
TutorCruncher
Located in London, UK
Founded in 2013
Phone Support
24/7 (Live rep)
Chat
TutorCruncher pricing
Starting Price:
US$30.00/month
Yes, has free trial
Yes, has free version
TutorCruncher has a free version and offers a free trial. TutorCruncher paid version starts at US$30.00/month.
Pricing plans
get a free trial
About the vendor
TutorCruncher
Located in London, UK
Founded in 2013
Phone Support
24/7 (Live rep)
Chat
TutorCruncher videos and images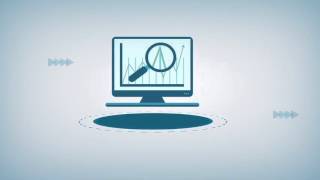 Features of TutorCruncher
Appointment Scheduling
Attendance Tracking
Billing & Invoicing
Calendar Management
Class Management
Class Scheduling
Client Management
Communication Management
Employee Management
Faculty/Staff Management
Lesson Notes
Online Classes
Online Payments
Parent/Student Portal
Payroll Management
Progress Reports
Student Management
Website Integration
Alternatives to TutorCruncher
Jason
Owner in US
Verified LinkedIn User
Education Management, 11-50 Employees
Used the Software for: 1+ year
A must for all tutoring businesses
Comments: Life-changing. Seriously. Before this we were with Learnspeed and it was far less user-friendly and we were spending more.
Pros:
It looks so professional to all our customers. All our tutors easily understand how to use it without nearly any training. Customers are very comfortable logging in and giving us their CC. Overall, just fantastic.
Cons:
Every once in awhile I'll come across a missing feature. I then need to create a personal bot for our company that makes up for it. For example, it lacks PayPal integration for paying our teachers/tutors.
TutorCruncher Response
3 years ago
What a great review, Jason. We're really thankful for your feedback! I hope the benefits continue to rack up for your company, there are also some big improvements coming in the next few weeks as to how we can pay out to your tutors via TutorCruncher. We'll let you know as those improvements go live!
Bonile
Managing Director in South Africa
Education Management, 2-10 Employees
Used the Software for: 6-12 months
Fantastic software, and great support!
Pros:
Easy to implement and use for everyone in teams. It saves my time by proving a database management feature, automated personalized emails and other useful resources.
Cons:
My website is made from templates and not through web development, so I am unable to intergrade other important features like white labelling the software. It makes it hard to win prospects but once won everything goes smoothly.
Alternatives Considered: Yo!Coach
Reasons for Choosing TutorCruncher: Attractive payment methods and pricing in Tutorcruncher... While proving most of the important features.
Switched From: HubSpot CRM
Reasons for Switching to TutorCruncher: Payment method, and simplicity
TutorCruncher Response
last week
Hi Bonile, Thanks for the great review! We're happy to hear the platform has helped you save time with your business
Vicky
Owner in Netherlands
Education Management, Self Employed
Used the Software for: 1-5 months
Good quality software
Comments: Good! Apart from the two improvements I wrote about, I love TutorCruncher and I think you did a great job at building it.
Pros:
The number of options available and the fact that it simply works. Other types of software don't always work, so I was happy to see TutorCruncher does what it is supposed to do. I like the number of options and the client-student system works really well, as does the invoicing.
Cons:
Two things: 1) The software does not work intuitively. Options are difficult to find and are not where a client expects them to be. I'd advise you to work with someone who knows about customer experience in software and who is willing to update the software with your customer in mind. As a client, the software has clearly been designed by someone who is good at building software, but who is not specialised in customer experience. 2) Translations. These options are horrible. There are many words one can translate in TutorCruncher, but once I did, the original English terms appeared on the invoices, still. When I asked about this, [SENSITIVE CONTENT HIDDEN] told me the translations are just there 'for you'. For me? I don't get why it works like this. I'd advise you to either a) make sure the translated terms appear throughout TutorCruncher as well as - most importantly! - on the invoice to the client's customers, so that the client won't have to build a new invoice using Moustache. And b), I'd also be interested to work with you to translate the software to Dutch or other European languages. In that way, your clients won't have to translate at all, and it will provide you with the opportunity to start selling the software here in the Netherlands (as there is no Dutch software available atm).
TutorCruncher Response
2 years ago
Hi Vicky, Thanks so much for your review! It is really great to hear that you are enjoying using our system. With regards to the translation part of our system, there seems to be a bit of confusion. Our translations work for end users only (clients, tutors, student), which is why you will not be be able to see these changes on your admin profile. We are always working to improve our system, so we would be very happy to get in touch with you and get a bit more feedback about what we could do to improve our translations and the easy of use of the system! Please feel free to write us a quick email.
Joanne
Director and Teacher in UK
Education Management, 2-10 Employees
Used the Software for: 1-5 months
I wish I'd signed up sooner.
Comments: We have found the customer service team really helpful in enabling us to role out the use of Tutor Cruncher slowly as we were very nervous we could end up in a digital muddle.
Pros:
I had been aware of Tutor Cruncher for over a year but thought it was expensive at first. Eventually, I found myself and my admin spending hours on tasks that were not bringing in any revenue and decided to look into it further. We took the plunge and have never looked back. Tutor Cruncher is literally saving us hours of administration time every month meaning that we can spend more time matching our clients and tutors together. The Client Pipeline feature is fantastic for tracking leads. We were losing leads before due to not having the time to do follow ups. We've also saved money in not having to have a separate mailing system to keep our clients up to date with new products and offers. If you were like us, wondering how it could make a difference, give the free one month trial a go before you get so busy chasing paper.
Cons:
I'd love to see an improvement on being able to create sub sets of files in the uploaded documents section.
Alternatives Considered: TutorBird
Reasons for Switching to TutorCruncher: A friend in the tutoring industry [SENSITIVE CONTENT] gave me her honest opinion of the software and how it had helped her grow her business. She was able to tell me the pros and cons between the two software options and why she though Tutor Bird was better.
TutorCruncher Response
last month
Thanks for the lovely review Joanne! We're delighted to hear the platform has helped you allocate your time efficiently. We look forward to continue working with you in the future :)
Education Management, 11-50 Employees
Used the Software for: 1-5 months
A Reliable Teaching CRM
Comments: Positive and overall helpful and needed for day-to-day operations of my business.
Pros:
It seems to be built by someone with experience in tutoring or teaching. It has everything needed to manage clientele with some areas that could be expanded for more expansive use.
Cons:
The inability to integrate several payment options like Paypal, amazon, etc. And not being able to pay in my currency (CAD).
Alternatives Considered: TutorBird
Reasons for Switching to TutorCruncher: I liked the logo, I liked the simple and clear website presentation, I liked the youtube videos that had a consistent image as the main video image to make finding instructional videos easier.
TutorCruncher Response
7 months ago
Hi Tim, Thanks for taking the time to leave us a review! It's great to hear that TutorCruncher has helped with the day-to-day operations of your agency. We are excited to continue working with you in the future! :)