What Is PHP Point of Sale?
Powerful Mac, PC, iOS, Android Retail POS designed for a small to medium size business and its' multiple locations. Service and support starts with a no obligation trial then $34/month per location with multiple billing options. PHP POS provides ongoing software updates and industry leading US support. Comparable features include Ecommerce, open platform credit card integration, store accounts, loyalty programs and other advanced features that you expect in today's retail marketplace.
Who Uses PHP Point of Sale?
We target small/startup business who need a cost effective solution to manage inventory and sales
PHP Point of Sale Details
PHP Point Of Sale
Founded in 2010
PHP Point of Sale videos and images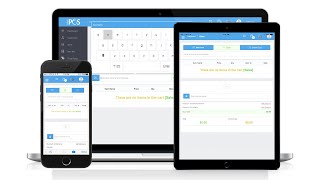 ▶︎
PHP Point of Sale Details
PHP Point Of Sale
Founded in 2010
Compare PHP Point of Sale pricing with similar products
Starting price
US$34.00/month
N/A
US$89.00/month
US$39.00/month
PHP Point of Sale deployment and support
Support
Email/Help Desk
Phone Support
Chat
Deployment
Cloud, SaaS, Web-based
Mac (Desktop)
Windows (Desktop)
Windows (On-Premise)
Linux (On-Premise)
Training
Live Online
Documentation
Features of PHP Point of Sale
Bryan L.
Store Manager in US
Verified LinkedIn User
Used the Software for: 2+ years
I have been using PHP Point of Sale for over 3 years now. I am very happy with the value and support
Pros:
Great support, if you have an issue they will take care of you. It is so comforting to know that there is a real person that will help you out when you are in a jam. They are also innovating, they don't rest on there past performance. I always see new features that I am happy they have added.
Cons:
I am very happy with it. However, if I had to chose something it would be better accounting for a whole business picture of your performance.
Retail, 2-10 Employees
Used the Software for: 1+ year
A lot of value for the price
Comments: We used a fairly old, desktop-based POS for years. When web-based POS's started coming out, it seemed that they offered some significant advantages - though our first try with one (Hike POS) was an utter failure, based on what was promised with it. PHP POS worked great right from the start. The features they promoted all worked great - in fact, the biggest challenge was in determining how to utilize it's full potential. We've used both the downloaded and hosted version of it, which are virtually identical. We've used it on Windows pc's, ipads, and android devices. As mentioned, they offer exceptional support, including a robust feature request/implementation feature. They don't seem to pursue the same level of marketing as other POS systems, which I'm guessing would account for why they charge only about half the price of similar setups. We're all extremely happy with it.
Pros:
There are an incredible number of ways to customize the software, and the range of capabilities is equal to POS software that's far more expensive. On top of that, there's support that surpasses pretty much any other software I've ever used.
Cons:
I'd kind of like to see certain reports that aren't readily available, but that's an awfully minor issue.
Carmen V.
Owner in Netherlands
Retail, 2-10 Employees
Used the Software for: 1-5 months
Alternatives Considered:
I don't know how we dit it without PHP Point of Sale
Comments: As a small business owner of a dog store and groomer, a web shop and store took up so much of my time. Especially the syncing of the products in the shop and the store, because sometimes I would forget to do that, so people would buy a product online that was sold out in the store.
After many comparisons I chose PHP Point of Sale and from day 1 that it was up and running I felt a lot calmer.
Pros:
There is little not to like about this product. It is easy to set up. Has a ton of features, not even all of which we use. And offers so much more compared to other POS systems, truly value for money. What I especially love is the fact that I don't have to spend extra time on inventory and synchronization between store and web shop. And what I also love is that every new product I create in PHP POS is immediately available in the webshop. The possibilities are great, the support is great and fast and the program is very easy to use even for people who have never worked with a POS system before.
Cons:
Our only problem was with syncing the products. I wasn't aware that all the products were re-entering my webshop, so suddenly there were a lot of duplicates and I had to spend some extra time on them. But that could also have been a stupid mistake on my part.
Retail, 2-10 Employees
Used the Software for: 1+ year
Ricks Picks Review
Comments: Chris is great to work with! Without chris I could not deal with this Service. His help is valued
The best possible value for what you get - thats for sure
I see this cloud service in this infancy. It needs a lot of upgrades.
My biggest issue is that it is not a system designed for a fast pace retail store - with a line of customers.
What I do like is that ti is very easy to edit sales and fix them after the fact
The reporting got better but stilll needs work
The Layaway/special order function works but not perfect.
The way the financial numbers are handled needs to get updated a bit. For example - if you do not put a cost in for an item immediately then statr selling the items, the system does not look back in history to calcukate the true profit, it assumes it was zero until the cost was put in, sometimes you have to sell something before you know what the cost is...
Pros:
I already wrote it before
Cons:
Already wrote it
Eduardo A.
Sales Manager in Mexico
Verified LinkedIn User
Food & Beverages, 2-10 Employees
Used the Software for: 1+ year
Alternatives Considered:
We loved it until we developed our own
Comments: Great. We loved the easy to use, easy to deploy and syncing features. It syncs to your woocommerce store.
Pros:
It is easy to use. It is easy to understand for people who are not used to POS systems. We were able to train new employees on how to use it very quickly. The fact that you can connect several stores online was great.
Cons:
Out of nowhere the team behind it decided to make it close source and forcing you to switch to their online SAS option. That didn't work well for us since we have poor internet connection in some of our stores. Therefore we had to develop our own software. The team behind PHP point of sale have since retracted their efforts to make it close source, but it was too late for us; we moved on.
PHP Point Of Sale Response
9 months ago
Hi, Thank you for the review. You are correct that we removed download version and brought it back. We still recommend cloud for most people now that we have offline mode. We are sorry to lose you as a customer but we still have download and offline mode