What Is Blackboard Learn?
Blackboard is the largest learning company in the world. With over 100 million learners and 20 years of experience, we've perfected the art of effective learning. We've helped over 700 corporate and government organizations around the world deliver outcomes-based learning that drives employee growth in a measurable way. Our unified learning ecosystem of both technology and services provides a trusted one-stop solution that powers learning programs that make employees and organizations thrive.
Who Uses Blackboard Learn?
For colleges and universities.
Blackboard Learn Details
Blackboard
Founded in 1997
Blackboard Learn Details
Blackboard
Founded in 1997
Blackboard Learn videos and images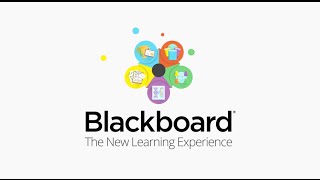 Compare Blackboard Learn pricing with similar products
Starting price
US$9,500.00/year
N/A
N/A
N/A
Blackboard Learn deployment and support
Support
Email/Help Desk
Phone Support
24/7 (Live rep)
Chat
Deployment
Cloud, SaaS, Web-based
Windows (On-Premise)
Linux (On-Premise)
Android (Mobile)
iPhone (Mobile)
iPad (Mobile)
Training
In Person
Live Online
Webinars
Documentation
Videos
Features of Blackboard Learn
Nhat N.
Instructor in US
Verified LinkedIn User
Education Management, 1,001-5,000 Employees
Used the Software for: 2+ years
Alternatives Considered:
Blackboard Learn Review
Comments: I had great experience with Blackboard Learn and I will continue to use it in the future. I have not found any other education software out there that can do what Blackboard Learn does.
Pros:
It is easy to use and has all of the feature I need like auto grade, the ability to create quiz and text on the fly and allow the student to get involved in the discussion.
Cons:
There is nothing I do not like about the software.
Tanay D.
Software Developer in India
Consumer Electronics, 201-500 Employees
Used the Software for: 1+ year
Alternatives Considered:
Wow..an excellent online Learning platform
Comments: Pandemic-related problems with submitting assignments and accessing information for my online and face-to-face classes. It has become increasingly apparent to me as I progress through graduate school that this site will be useful not only for my coursework, but also for group presentations and collaboration with other students.
Pros:
My assignments and materials are organized in one place. As of the most recent update, it is now much easier to use than it used to be. Assigning assignments and adding details to classes has never been simpler. Now, it's much easier to use than it was before. The process of giving students feedback and organizing my responses is simple. It's also how I communicate with them. As a result, it's easy to refer back to them and remember what I said. I also like that Blackboard integrates well with other apps. When it comes to presentations, I rely heavily on VoiceThread and Panopto. GoReact and Top Hat are also on my to-do list.
Cons:
An update to the mobile app is still in order. There is a lot of work to be done on this project. On the web, the user experience was much better.
Juliette R.
Student in US
Education Management, 10,000+ Employees
Used the Software for: 1+ year
A Good Software but Needs Updating
Comments: Blackboard Learn is a good software, but it needs some updating to look more current. If it looked more current, customers could take advantage of all the functions of this software. I used it in a very basic way simply because I did not like the look of the interface.
Pros:
This software allowed me to view my assignments for college and check my grades as well. Instructors used Blackboard to post important announcements and assignments. Overall, the software was easy to navigate and easy to understand. I liked the "Announcements" board of this software as it allowed professors to post important messages that could be found in a single place. The "Alert" feature was also very useful when there was a grade or assignment update.
Cons:
Blackboard has many features, but I was not able to take full advantage of them because of how the platform itself looked. The Blackboard platform, especially the black bar on the left hand side, was always confusing and the site itself looked pretty old. When my university actually switched over to Canvas, students missed the layout of Blackboard, but not the actual software, which looked like it was several years old. If the actual interface looked better, I think it would be easier to navigate.
Signe J.
Owner in US
Verified LinkedIn User
Writing & Editing, Self Employed
Used the Software for: 2+ years
Simplifies Grades, Course Communications, & Materials Distribution
Comments: There are a lot of learning management systems out there, and I've used several of them. Blackboard is my favorite. It has excellent capabilities, improves organization, and makes it very easy to communicate with students.
Pros:
Blackboard is a great tool for communicating with students, distributing course materials, and recording student grades. The "one-stop shopping" approach makes it easy for professors to stay organized in each class, and it also makes it easy for students to stay organized. When used well, Blackboard allows you to do everything from communicating with students to uploading assignment sheets to sending class announcements. As a writing professor, I especially appreciate the SafeAssign feature that checks student assignments for plagiarism. Once I started requiring my students to use SafeAssign, I found that plagiarism attempts dropped off significantly. (So did attempts to recycle papers from one course to another.) In addition, SafeAssign saves me a lot of leg work when students DO plagiarize -- it flags the suspect text as well as the source, so I don't have to hunt it down myself.
Cons:
For me, Blackboard wasn't intuitive to learn. Even after 7 years of using it nearly ever day during the semester, I had some challenges making it do what I wanted it to do. I often spent far more time than I should have trying to customize things for my courses. But, as long as I stuck to the basic features -- which are also the ones I personally found most useful/beneficial -- Blackboard was a great tool for organizing my courses and keeping students on track.
Verified Reviewer
Professor of Science in US
Verified LinkedIn User
Higher Education, 501-1,000 Employees
Used the Software for: 2+ years
A decent LMS, but there are better ones out there that have less workability issues
Comments: I have used both Blackboard and Moodle in the past, and I found them very similar for what they offered. I would have been fine using Blackboard indefinitely had I not found out about Canvas, which is what we are using now and I am absolutely it's biggest fan!
Pros:
I used Blackboard for almost 10 years, and it was a decent LMS for my needs. When Blackboard Collaborate came out, it was even better because it added a new layer of possibilities (I could have several webinar/conversations going, merge conversations, and/or present to different groups at one time). However, there were always bugs in the system, even though we updated constantly. The Blackboard app was also very limited.
Cons:
Too many bugs and freezes; many of my students had issues with accessing links when they used different internet browsers. Good for a small school or business, but not larger ones.