15 years helping British businesses
choose better software
Local product
What is Countfire?
Countfire is the next generation of estimating software. Offering streamlined automation built for estimators, by estimators.
Our software helps estimators work faster, cut busy work and increase accuracy. From whole project automated takeoffs to estimates that learn how you work. It flips the conventional estimating software model, bringing flexibility and speed - ultimately saving you time.
Who Uses Countfire?
Countfire is the only estimating software built by estimators for estimators. Dramatically saving you time, resources and improving accuracy.
Where can Countfire be deployed?
Cloud-based
On-premise
---
About the vendor
Countfire
Located in UK, UK
Founded in 2012
Countfire support
Phone Support
24/7 (Live rep)
Chat
Countfire pricing
Starting Price:
Yes, has free trial
No free version
Countfire does not have a free version but does offer a free trial.
About the vendor
Countfire
Located in UK, UK
Founded in 2012
Countfire support
Phone Support
24/7 (Live rep)
Chat
Countfire videos and images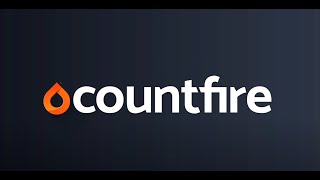 Features of Countfire
2D Drawing
Assembly Takeoff
Bid Management
Bill of Materials
Cost Database
Data Import/Export
Document Management
Electrical Estimating
Electronic Plans
Estimating
For AEC Industry
Issue Management
Job Costing
Project Estimating
Project Management
Quotes/Estimates
Reporting & Statistics
Takeoff
Alternatives to Countfire
Nicholas
Director of ARCS Division in US
Verified LinkedIn User
Construction, 51–200 Employees
Used the Software for: 1-5 months
Reviewer Source
Future of Estimating
Pros:
Countfire is a dream to use. It does everything I wanted when I imagined a program to help automate the takeoff process, and they are still improving and adding more. The ability to hide the background and define zones are two features that make complicated plans go so much quicker. Out of the hundreds of projects we've completed already, very few have issues that hinder the programs functionality. But when something like that does pop up, there is always somebody to respond quickly and take a look. They always are happy to hear customer feedback and take suggestions. I can't say enough good about the team behind this software, they are going to change the industry. I can't believe a couple of months ago in 2021 I was still printing drawings and using a yellow highlighter.
Cons:
What I like least about the software is the output excel file is a bit complicated compared to what we are used to. I only count devices of one discipline at a time, there is really no reason for more than one sheet. After I download the take off from countfire I always delete about half the rows / columns and transpose the x and y.
Alternatives Considered: STACK
Reasons for Switching to Countfire: Stack was mostly manual counting, and charged extra for the auto count that was slow and rarely worked.
Jake
Pre Construction Manager in UK
Construction, 11–50 Employees
Used the Software for: 6-12 months
Reviewer Source
Taking off made easy!
Pros:
Automatically counting multiple drawings at the same timeAbility to identify any issues/errorsConstantly adding new features
Cons:
So far we have had no issues wit the software. The only very minor issue was not receiving a notification of duplicate symbols on a set of drawings but still not really an issue
Countfire Response
5 months ago
Thanks Jake - really appreciate you leaving this review! Countfire's auto-counting feature is built on our own proprietary image recognition algorithm, this allows the software to automatically recognise selected symbols/text across all the drawings within that discipline. That's spot on - finding errors is easy! You can hide your counted symbols allowing you to visually check your work in the software. Once your takeoff is processed, we also provide a check sheet and pdf drawings so you can be confident your takeoff is 100% accurate. You're right, we are constantly updating and adding new features. To keep up to date with what we're doing you can read our changelogs here https://feedback.countfire.com/changelog Duplicates are a tricky one as it's essentially due to how the drawing has been created - there can be two separate symbols on top of each other and therefore counts as two in the final quantities. Although it rarely happens, when a project is processed we have safety measures in place that notify us if the software suspects any duplicates in your project. As soon as the duplicates get flagged we send out a message detailing where the duplicates have been found and how to fix them.
David
Technical Manager in UK
Information Technology & Services, 11–50 Employees
Used the Software for: 6-12 months
Reviewer Source
Sceptical at First
Comments: Very sceptical at first having always done things longhand and trusted my own ability. However having used Countfire and realised the time saving and accuracy it gives you is outstanding. The support is brilliant if you are unsure of something or want to do something a bit different. Overall a great asset to any estimating or project control division
Pros:
The ease of document loading and producing take off's
Cons:
I do not believe anything is missing. The hardest part is remembering to set the zones so you do not do a take off on the legend
Countfire Response
3 weeks ago
Thanks for the great review David! Awesome to hear you're finding it easy to upload your documents and complete your takeoff. Nothing missing - brilliant! If you have any feedback in future or any questions, please send us a message on the orange button in the bottom right hand corner of the app. If you do find you've forgotten to add your zones on the first pass, you can jump back in to your takeoff, add your zones and reprocess your takeoff to get your updated output files. Appreciate it can be a bit daunting to change your estimating methods but it's great to hear you're benefitting from the time saving and increased accuracy Countfire provides. Our support is something we're super proud of – we provide free online training sessions to help you get the most out of the software.
Construction, 11–50 Employees
Used the Software for: 1-5 months
Reviewer Source
Great Tool for Estimating
Pros:
So easy to take off all elements and easier than trying to mark up manually
Cons:
Nothing to add on this one that I have found at the moment
Countfire Response
3 weeks ago
Appreciate the review David. It's great to hear you're finding it easy to complete your takeoffs in Countfire. We really welcome feedback from our users so if you do think of any features you'd like to see, you can either use the "Give feedback" option or "Send us a message" using the orange button in the bottom right hand corner of the app.
Construction, Self Employed
Used the Software for: 2+ years
Reviewer Source
Game changing!
Comments: Fantastic!!Been using countfire for 4 years now and its made estimating a lot less laborious
Pros:
The constant improvements and the ease of accurate take offs! Countfire team are always looking for ways to improve the software and take on customer feedback very well!Its also a massive bonus for my business model that all take offs can be done online and no need for a printer! Enables the company to operate from anywhere very easily..
Cons:
A live catalogue of materials would complete this software. It would cut down time going out to get live prices on materials.
Alternatives Considered: Ensign
Reasons for Switching to Countfire: The take off element is currently superior to theirs.
Countfire Response
3 weeks ago
Game changing – Awesome! Thanks Josh You're spot on 👍. At Countfire we work on 2 week cycles, releasing hundreds of platform enhancements each year. Great to hear you're also benefitting from being able to log in and operate from anywhere. It would definitely be useful to have access to a live catalogue of materials. We have a feature request for this – your vote has already been added to it. Brilliant that you've been onboard for 4 years – looking forward to continuing our journey together!