What is Slidebean?
Slidebean helps startups PRESENT TO INVESTORS.
You can use our toolkit to get investor-ready or work with our team to prepare your pitch deck and financials.
We provide pitch deck consulting services based on our own experience raising capital.
We have been involved in the investor deck design of over 30,000 startups. In addition, with our presentation design platform or consulting services, thousands of investor deck design projects have been created with our team's help.
Who Uses Slidebean?
Slidebean's target market include startups, marketers and small and medium-sized businesses. We offer the Writing and Design Pitch Deck Service.
Where can Slidebean be deployed?
Cloud, SaaS, Web-based, Mac (Desktop), Windows (Desktop)
About the vendor
Slidebean
Located in New York, US
Founded in 2014
Phone Support
Chat
Languages
English, Spanish
Slidebean pricing
Starting Price:
US$96.00/year
Yes, has free trial
Yes, has free version
Slidebean has a free version and offers a free trial. Slidebean paid version starts at US$96.00/year.
About the vendor
Slidebean
Located in New York, US
Founded in 2014
Phone Support
Chat
Languages
English, Spanish
Slidebean videos and images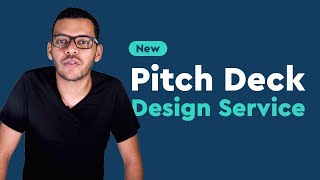 Compare Slidebean pricing with similar products
Features of Slidebean
Animation
Audio File Management
Collaboration Tools
Customisable Branding
Customisable Templates
Media Library
Offline Presenting
Screen Sharing
Video Support
Alternatives to Slidebean
Roberto I.
Founder in Ecuador
Verified LinkedIn User
Entertainment, 2-10 Employees
Used the Software for: 6-12 months
Alternatives Considered:
You can look like an expert in slide design
Comments: I always consider myself having horrible skills in making slides, but this sw made my life easier.
Pros:
There were three main things that I loved First the separation of design an content, so you can be focus on different thing at a time Second, the easiness of using the software, how to change things, colors, text font, etc And third, the amazing templates make you look like a pro
Cons:
The AI feature that is supposed to help you arrange things up, is not too helpful as it seams. The professional version is too expensive for non frequent users.
Camille T.
Pitch Deck Designer in US
Management Consulting, Self Employed
Used the Software for: 2+ years
Alternatives Considered:
I absolutely LOVE Slidebean!
Comments: I was an early adopter of Slidebean. I have gone through several versions and called customer support many times. The team is great and very helpful. The software is simply the best out there.
Pros:
Slidebean is easy to use and has beautiful graphic design elements. I am not a graphic designer, but Slidebean makes me look great. I also love the analytics. With the analytics, my clients can see which investors viewed their decks and how long they viewed each slide or whether the investor finished the deck. Great info to know.
Cons:
I wish I could integrate private videos into the decks. Right now, you must upload your videos to Vimeo, YouTube or Wistia and set them to "public" which is not ideal for my clients wishing to protect information.
Higher Education, 51-200 Employees
Used the Software for: 1+ year
Awesome Presentation Designs
Comments: Slidebean has many great features that are not available in any other presentation software,
Pros:
Slidebean is a great platform for creating awesome slides for presentations. I used during my internship and I liked how easy was it to share the slides with clients and get feedback and track some analytics. It is a unique tool for creating professional slides.
Cons:
It is a slightly expensive to use and might be suitable for business teams rather than individuals.
Mike M.
Founder & CEO in US
Verified LinkedIn User
Package/Freight Delivery, 2-10 Employees
Used the Software for: 1-5 months
Source: GetApp
Buggy and terrible customer support
Pros:
Some of the App templates they have are very nice The animations of graphics are tastefully done and the graphics are fairly good.
Cons:
Graphs dont allow you to adjust the range which often leads to a lot of blank space. No way to adjust the width of text or objects. Lining up multiple objects on a page is imprecise and the tools they offer to help have a major flaw. The price for what you get is waayyyyyy too high. But the cardinal sin is the awful customer service. I accidentally deleted a graphic from the AirBNB slide deck and tried to return it using ctrl z which did not work. I spent a few hours trying to figure it out on my own and eventually put a request out to the "live chat" support. It took them two days to respond and when they did, rather than acknowledge their software is buggy and offer one of several easy fixes I suggested they said "I'm sorry Mike, but as this template was used as a courtesy, there's no way to open up a new one. (confused emoji) If you are interested in upgrading your plan to have access to this and the other templates, I'd be happy to help you out. An automatic prorate would be applied. " Are you a new user that made a mistake using our flawed software? Well pay us more so you can remake your presentation from scratch! And enjoy our useless emojis! I think I'll pass and I encourage others to as well
Melanie E.
Founder in US
Verified LinkedIn User
Marketing & Advertising, 2-10 Employees
Used the Software for: 1+ year
This Has Become My Go To Tool for Pitch Decks
Comments: The quality of the appearance of our pitch decks has improved 200%. And while it's what you say in that pitch that matters most first impressions and apparences count and the fact the agency has won jobs over bigger companies has at least a little to do with this.
Pros:
Pitches are a part of daily life for my agency, and although over the years we have tried a number of pitch deck softwares when I found Slidebean I haven't used anything else since. It's hard to pick a best feature. It's not a steep learning curve to begin using it successfully, the design templates are great and the customer service is fantastic. A favorite tool for sure.
Cons:
There's nothing to not like here. If you need to present pitch decks and do not maintain a full time design department to do it for you then this is the best tool out there.
Slidebean Response
3 years ago
Melanie thanks for taking the time to write this review. We are more than happy to know that you found value in Slidebean. We wish you the best!