What Is Yotpo?
Yotpo is a leading eCommerce marketing platform that helps thousands of brands accelerate direct-to-consumer growth. Our single-platform approach integrates data-driven solutions for reviews, loyalty, SMS marketing, and more. Brands with Yotpo are empowered to create smarter, higher-converting experiences that spark and sustain customer relationships. We integrate with the tools you use every day, including Google, Instagram, top eCommerce platforms, and the rest of your tech stack.
Who Uses Yotpo?
Yotpo powers the worlds fastest-growing brands, such as GoPro, MVMT, Pura Vida, and more. Theres a reason why the best choose Yotpo.
Where can Yotpo be deployed?
Cloud, SaaS, Web-based, Mac (Desktop), Windows (Desktop)
About the vendor
by Yotpo
Located in Tel Aviv, Israel
Founded in 2010
Phone Support
24/7 (Live rep)
Chat
About the vendor
by Yotpo
Located in Tel Aviv, Israel
Founded in 2010
Phone Support
24/7 (Live rep)
Chat
Yotpo videos and images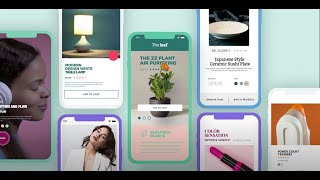 Compare Yotpo pricing with similar products
Starting price
N/A
US$200.00/month
N/A
US$29.00/month
Travis R.
Ecommerce Consultant in US
Verified LinkedIn User
Used the Software for: 2+ years
Delivers reviews, easy to use!
Comments: It makes my client's money every day and increases engagement. It makes me look good every time I recommend it and Yotpo is a great company to deal with.
Pros:
Yotpo is easy to install if you're using a major eCommerce cart provider like Magento, Shopify, etc. There are some other copy cats out there that promise the world but they have all fallen short or simply miss things. I'm using the incentive coupons to get more reviews with some clients and it's awesome. The review moderation is easy to use, makes sense and we use it every day. As an eCommerce consultant I recommend Yotpo to all my clients and see the results first hand.
Cons:
Yotpo can be a powerful tool in the right hands. It has a ton of features and you can get lost during setup on which are the most important.
Kristopher L.
Director, Digital Marketing in US
Consumer Goods, 1,001-5,000 Employees
Used the Software for: 1+ year
Alternatives Considered:
Easy to use and great support
Comments: We took our time in getting the integration set up, but once the review emails started sending to consumers who purchased online the reviews came piling in. Yotpo helped organize and filter these reviews and we've been very happy with the results.
Pros:
Yotpo's setup process and continued support has made the addition of this review platform painless with a huge return on investment. We have received more consumer reviews since adding Yotpo 6 months ago then we did in the previous 6 years. Our success manager is quick to respond and makes great recommendations and adding widgets is easy for anyone on our team to do.
Cons:
We cannot currently share consumer reviews with the product team for an individual product. This would be valuable information for the product team to make adjustments during the growing/production season. It would also be great to have consumer reviews attached to records in our CRM which is also not currently available.
Yotpo Response
2 months ago
Thank you for taking the time to leave your review. We are constantly working on improving our product and your input is incredibly valuable to us. If you are encountering any issues or have any questions, please feel free to reach out ot our customer service at any time and they will do their best to assist you.
Albin O.
Back Office Agent in Sweden
Internet, 1,001-5,000 Employees
Used the Software for: 1+ year
Feels quite basic, but lacks functionallity
Comments: We have used Yotbo for a few years, and since it's implemented on our website it is hard for us to abandon Yotpo, although we really want to.
Pros:
A lot of automatic features, and the software takes care of most things.
Cons:
1. In the Q/A-section there is a "Send to past shoppers"-button. We absolutely hate this button, and there is no option to hide or remove it. It's very easy to accidentally press the button and then an e-mail is sent to hundreds of customers saying our company needs help answering the question. When this happens, we get a lot of angry e-mails from customers asking what we are doing and telling us how incompetent we are. Sometimes people provide personal information in their questions, and if we accidentally send these questions (and personal information) to other customers, we might get sued. 2. There were two of us working in Yotpo, and it was a bit problematic. During the summer there were six of us, and we had to come up with our own solutions to prevent two or three of us not to answer the same reviews, or four of us trying to find the answer to the same question. There is no way to see what questions your colleagues are working with, and no way to make notes on a question or review. We usually spend an hour every day copying all the questions to a separate online document, and all the reviews (with rating, user e-mail address, and order number) to another document to be able to handle it.
Yotpo Response
last year
Thank you for taking the time to leave this review. Firstly, we'd like to apologize for any inconvenience, we absolutely understand your frustration. We are constantly working on improving our product, and your feedback is incredibly valuable to our process. Please know that our support team is at your disposal and are ready to help you with any issues you might be experiencing. Again, we'd like to thank you for sharing your feedback with us, it is a critical part of our ongoing efforts to improve.
Shayna B.
eComm Analyst in Canada
Retail, 501-1,000 Employees
Used the Software for: 2+ years
Alternatives Considered:
Review
Comments: Really great. Platform is being updated frequently with new features. Customer service is always helpful and resolves issues quickly.
Pros:
The seamless integration with our eComm system (Salesforce Commerce Cloud) and the customer service
Cons:
How you have to be experienced in coding to change key elements of the look/feel of review requests, widgets, etc.
Yotpo Response
2 days ago
Thank you for taking the time to leave your feedback. We're constantly working on improving our products and your feedback is incredibly valuable to our process. In addition, if you have any questions regarding customization, our customer service is available 24/7 and they will be happy to assist you.
Yemin K.
Co-Founder ' COO in US
Verified LinkedIn User
Used the Software for: 1+ year
Best review app period.
Comments: More reviews mean more credibility. We mix up Yotpo review and Google trusted store review and it proves we have better sales than before. Controlling review is not easy, but it's easier than ever with Yotpo. Their dashboard and the moderate system is easy to handle and very intuitive.
Pros:
Have to say Yotpo is truly our best on site app.. I believe the customers like/read/trust the reviews. Yotpo has become a major part of our day to day customer engagement strategy. I love that new features are constantly being added. Their customer service is top notch. This app offers a heck of a lot of great features for the low price of free. You need to pay more if you want to use more features, but every penny worth. The cost is high for a business of our size, but I think after a year or so we will see the results of peer to peer reviews. Give it a shot.
Cons:
Picture update feature updated so far, but the problem is pricing. As fa as I know, it could be too much for the companies on their starting phase. Adding this feature for special package or something will be better to try it. I might be wrong, but they really have to give chances for users who keep using Yotpo, for example more than 1 year or 2 years.