What Is Djubo?
DJUBO's hotel tech suite helps you, maximize your hotel's online & offline distribution with auto-sync Channel Manager & CRS to improve revenues, market your hotel better beyond traditional OTAs with Google Hotel Ads, TripAdvisor Integrations & Direct Booking Engine, streamline operations with its integrated Property Management System, manage your hotel's online reputation & reviews, and improve you decision making abilities with it's sales analytics & market intelligence tools.
Who Uses Djubo?
DJUBO is a cloud-based hotel tech platform designed for the global markets and for use by accommodation providers of every type & size.
Djubo Details
Djubo
Founded in 2014
Djubo Details
Djubo
Founded in 2014
Djubo videos and images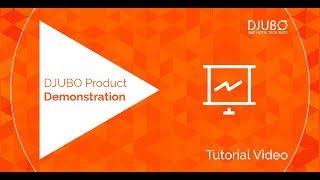 Compare Djubo pricing with similar products
Starting price
US$50.00/year
N/A
US$22.00/month
N/A
Djubo deployment and support
Support
Email/Help Desk
Phone Support
Chat
Deployment
Cloud, SaaS, Web-based
Android (Mobile)
iPhone (Mobile)
iPad (Mobile)
Training
In Person
Live Online
Webinars
Documentation
Janvi C.
Trainee in India
Verified LinkedIn User
Hospitality, 11-50 Employees
Used the Software for: 2+ years
DJUBO IS BEST CAN B E BETTER
Comments: djubo is best , easy to function excellent service thank you so much djubo..hope it comes up more features to make our work easier
Pros:
we can track booking, cancel and block using djubo from anywhere and the best part is its mobile friendly
Cons:
It should have auto release feature, like if we have blocked some room and we have set some cut off so it should have a feature of auto release everyday djubo sents front desk report list of checkin thatz great djubo could be lot more better if they could send us outstanding payment remainder daily or weekly...
Djubo Response
3 years ago
Dear Ma'am, we already have the auto release feature. We will contact your shortly to give you a demo of this feature. Regards.
Athul S.
Business Development Executive in India
Hospitality, 2-10 Employees
Used the Software for: 1+ year
Alternatives Considered:
Easy to use channel manager
Comments: Djubo reduced our workload by 90% in updating rates and availability on various OTAs.
Makes it easy to get reports and data, prompt notifications and reminders.
Billing and POS solutions are also included in their package.
Pros:
Djubo is our to channel manager for our properties. We found Djubo to be easy to use and their customer support top notch. We have had a few cases of connectivity issues which are negligible. They also have a lot of add ons for productivity like booking engine, revenue reports and forecasts etc.
Cons:
Connectivity issues with a few OTAs and most importantly Airbnb compatibility as they do not have a proper solution for Airbnb yet and it is expected to be solved by API connection with Airbnb.
Rahul G.
Partner in India
Hospitality, 2-10 Employees
Used the Software for: 1-5 months
Worst Customer Service : Once they sell it to you, they don't respond
Comments: I will never recommend anyone or use it ever again.
Pros:
The software is built considering each and everything that you may encounter at your hotel. It has all the functionality one generally needs to operate hotel
Cons:
The software is very difficult to operate. The processes are so lengthy that you tend to forget the ones that are not in daily use. Its a really difficult task if you want to change the policies a bit. The worst thing is the customer support you get from these people. They assign you a person who will help you with all your tasks during the working hours. My RM would never take my call, never respond on mail and even after several requests of changing her, they will say that she is overburdened with our other projects(Is that my fault?). Overall very bad experience. I have used other softwares and the customer support is one thing everybody takes care of.
Krishna raja T.
MD in India
Hospitality, 11-50 Employees
Used the Software for: 1+ year
Good product with not so good support team
Comments: Very good product and ever improving product. Definitely recommended
Very good product and ever improving product. Definitely recommended
Pros:
Android app .
Cons:
Customer service executives do not respond to any requests promptly. We need to remind them repeatedly to get the job done . Not many OTA especially FOREIGN OTA are NOT configured in this channel manager.
Djubo Response
5 years ago
Hello Krishna, Thank you for the great review and also for the suggestions. However, I would just like to highlight that we have almost all major international OTAs, such as Expedia, Agoda, Booking.com, among others. You can go ahead and take a look at our available channels here - http://www.djubo.com/distribution/ Regarding your concern for lack of support, we have informed the support team and you should be receiving a call from our associate within the hour. Please do share the need to connect to more OTAs, with him along with any other issues you might be facing. We take pride in the customer support we offer, and believe it is among the best in our niche. We would definitely not want you to feel otherwise. Thank you and have a great day! :)
Hospitality, 2-10 Employees
Used the Software for: 1+ year
A good Hotel management suite
Comments: We use DJUBO daily for hotel's channel management and the service does the job fine.
Pros:
We have used three different channel managers till now and DJUBO has one of the best looking and functional user interface. The color coded Rate planner is also a time saver.
Cons:
Support is good and we do not need to call them much but I had a small hiccup a few years ago while needing urgent support.