What Is Squarespace?
Squarespace is the all-in-one platform to build a beautiful online presence. Look like an expert right from the start with award-winning templates for your website, online store, or portfolio. Customize the design to fit your personal style and professional needs. Get found in search by more people with powerful SEO tools. Learn where your website traffic is coming from, what your visitors are looking for, and how they're interacting with your content or products with in-depth Analytics tools.
Who Uses Squarespace?
Trusted by the worlds best, Squarespace empowers people with creative ideas to succeed. Entrepreneurs, photographers, restaurants, musicians, businesses, fashion designers, and more use Squarespace.
Where can Squarespace be deployed?
Cloud, SaaS, Web-based, Android (Mobile), iPhone (Mobile), iPad (Mobile)
About the vendor
by Squarespace
Founded in 2007
24/7 (Live rep)
Chat
Languages
English, French, German, Portuguese, Spanish
About the vendor
by Squarespace
Founded in 2007
24/7 (Live rep)
Chat
Languages
English, French, German, Portuguese, Spanish
Squarespace videos and images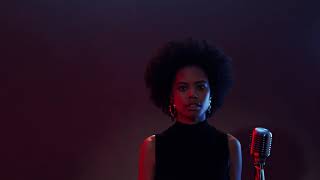 Compare Squarespace pricing with similar products
Starting price
US$12.00/month
US$4.50/month
US$4.00/month
US$29.00/month
Shirley W.
Director in UK
Verified LinkedIn User
Marketing & Advertising, Self Employed
Used the Software for: 2+ years
Squarespace Review - The All-In-One Platform to Build a Beautiful Online Presence
Comments: Squarespace is a fantastic all-in-one platform that makes it easy for you to build an amazing looking website in no time. The templates are clean and minimalistic and give you plenty of room to showcase your content, create a stunning online store, or place some great photography in there. You get access to powerful tools like commerce, site management, analytics and more! There is also a ton of training on how to use Squarespace, so getting started couldn't be easier. It's free for 14 days so give it a try today!
Pros:
Are you ready to launch your online presence, but aren't sure where to start? Squarespace offers an all-in-one platform that allows you to create a beautiful website, online store, or portfolio without the hassle of building everything from scratch. You can literally have everything up and running in less than an hour! Squarespace is an online platform where you can build your own website. There are many options and designs, so everyone is bound to find something they like. You can also create eCommerce stores and online portfolios with Squarespace. I especially love how easy it is to set up and edit with such an organized layout! It felt almost effortless. Additionally, there are tons of free templates available that look great and super professional right out of the box if you're not in a creative mood or don't have much time to work on setting up your site/store/portfolio but still want something good looking going live quickly.
Cons:
Squarespace is great for small and large businesses alike. They give you a host of free tools that allow you to create an amazing website or online store. What I loved about Squarespace was how easy it was to create my own web design, their advanced SEO features, and most importantly, their customer service has been top-notch! But if I had to find something negative, it would be that they are not made for large companies that may need more personalized or advanced features than Squarespace currently offers.
Jeremy D.
Audio Engineer in Canada
Verified LinkedIn User
Media Production, 2-10 Employees
Used the Software for: 2+ years
Easy to Use But Often Limited
Comments: I had to launch a website—with scheduling and services—in a day, and Squarespace did not disappoint. I was able to do this quickly and easily, with little reference to the user guide. When it came time to launch my own site, I carefully researched and compared Squarespace to other all-in-one solutions, and it came out on top. Most other solutions required more work to build, and it was easy to "break" their templates. It's a real challenge to make a Squarespace template look bad. That being said, there are times where you want to change the color of a header, for example, and you find this is simply not possible. You then have to go on a Google search and find the hidden CSS code for that style and paste it into the custom code window. And most of the time, it doesn't work. So I would like to see them make changes colours more intuitive and easier to do. Another thing to know: you will likely have to pay to get a feature you need, at some point. I needed to have a pop-up email subscription form, and I had to upgrade to "Business" for that. So make sure you scan the features before buying.
Pros:
The best thing about Squarespace is that you can launch a simple website in a few hours; grab a template, tweak to taste, and go. The competitors still tend to need direct coding to make them look good, but not with Squarespace. The templates are tasteful and generally easy to edit, plus there is a rich backend with tons of analytical tools and e-commerce features for when you're ready to sell. The website editor is truly WYSIWG (What You See Is What You Get) and adding sections is as easy as a click.
Cons:
Squarespace's templates look nice, but there are surprisingly few of them. I've built several sites with Squarespace, but I always grab the same podcasting template because everything else it way too specific: restaurant! Vlogger! Fashion! But precious little for general-purpose sites, with a minuscule selection for a company that's been at this for over 10 years. The WYSIWG editor can be extremely annoying as well, constantly digging into to floating menus just to make simple edits, and it's unclear where things reside sometimes. It's hard to escape the feeling that there has to be a better way. But it is still easy to use.
Verified Reviewer
Director in Argentina
Verified LinkedIn User
Entertainment, 51-200 Employees
Used the Software for: 1+ year
Alternatives Considered:
A good attempt
Comments: I thought it was a platform that could be better than others, however it has not been a good experience. It falls very short with what it was and is, with what it pretends to offer and offers.
Pros:
Squarespace, arguably earned its popularity with certain designs that were sleek and minimalistic. But it seems to have camped out in that comfort zone because it is no longer the same as it was a few years ago, things change. It's partly easy to use, as long as you're not looking for extraordinary things.
Cons:
There is no clear integration with social networks, at the same time the templates they offer are outdated. It works more as a portfolio than as a website or blog. Even so, there are many tools that it offers and it is not useful.
Henry C.
Digital Marketing Manager in US
Verified LinkedIn User
Restaurants, 51-200 Employees
Used the Software for: 1+ year
Simple doesn't mean low quality
Comments: My client wanted to launch a new brand with a website fast. I chose Squarespace just to get us going, with the intention of migrating over to a WordPress build in the near future. 2 years later we're still on Squarespace, with no immediate plans to change. The website's performance and optimization is consistently top-notch, edits are easy, tracking code changes work well, and enough third-party tool integrations exist to account for our needs. I wanted Squarespace because I hoped it would be quick and simple to set up. It was. I stayed with Squarespace because it's more effective and substantial than I initially hoped.
Pros:
Squarespace really is simple to set up and use. A lot of web building best practices are automated for you, with image auto-optimization, mobile-friendly templates, and ADA compliance features. A few years ago the biggest issue with simple website builders like this was performance - drag-and-drop sites tended to be slower. Not the case anymore. All my Squarespace sites load well within Google Page Speed Index benchmarks, with image compression that doesn't reduce image quality at all.
Cons:
Squarespace will cause some issues if you're at either extreme of tech savvy: If you have zero background building sites, there will be a learning curve. I know their marketing makes it sound like you could build a site with your eyes closed, but do not count on it being that simple. And on the other end, if you have deeper experience building sites and working with code, Squarespace can be a bit basic. You can't access a page's source code, block types can't be edited, and design functions are fairly limited.
Jesse K.
Business Owner in US
Media Production, Self Employed
Used the Software for: 1+ year
Squarespace helps make solid websites with great design
Comments: I've used Squarespace for a year and have been really happy with it. I tried Wix and Weebly, but Squarespace had the best templates for me, and a simple process that I could quickly do what I needed to do and get back to my business.
Pros:
As a one-man band with little funds for expenses, I needed to build a website myself and I wanted a modern, well designed look. Squarespace helped me easily do this and looks so good. The building block system works well, the templates bring a modern, clean design, and the analytics provide a comprehensive view of my visitors. And the price is really reasonable.
Cons:
There isn't an auto save feature. Several times while editing a web page, I have worked for an hour or two and made a lot of precise changes—but then I accidentally hit escape and it exits the Editor view and I lose all of the my work. As a small business owner I can't waste time like that.