Local product
What is PowToon?
Get ready to wake up your audience and keep them engaged! Powtoon empowers individuals, teams, and companies to achieve measurable results by transforming everyday communication into visual experiences that get their audience to care, connect, and act. The all-in-1 platform makes it easy to create pro-quality videos no design or tech skills necessary! Simply drag n drop to easily customize any template. Add backgrounds, swap characters, insert video, images, a logo & post your message. Done!
Who Uses PowToon?
Fortune 500, Enterprises, Businesses at all stages, Entrepreneurs, Institutions, Non-profits, Government orgs, SMBs, Professionals (HR, Internal Comms, Trainers, L&D, Sales, Marketing, IT), and more
Where can PowToon be deployed?
Cloud, SaaS, Web-based
About the vendor
Powtoon
Located in London, UK
Founded in 2012
24/7 (Live rep)
Chat
Languages
English, Spanish
PowToon pricing
Starting Price:
US$0.00
Yes, has free trial
Yes, has free version
PowToon has a free version and offers a free trial. PowToon paid version starts at US$0.00.
Pricing plans
get a free trial
About the vendor
Powtoon
Located in London, UK
Founded in 2012
24/7 (Live rep)
Chat
Languages
English, Spanish
PowToon videos and images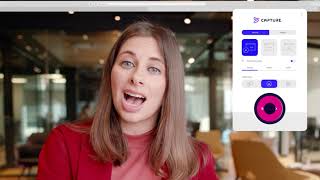 Features of PowToon
Animations & Transitions
Audio File Management
Collaboration Tools
Content Library
Content Management
Course Authoring
Customisable Branding
Customisable Templates
Data Import/Export
Drag & Drop
Interactive Learning
Lead Capture
Media Import
Multi-Channel Distribution
Multimedia Support
Offline Presenting
ROI Tracking
Screen Sharing
Social Sharing
Templates
Text Overlay
Video Capture
Video Creation
Video Editing
Video Management
Video Support
Hossamudin
Founder in Egypt
Verified LinkedIn User
Higher Education, 2-10 Employees
Used the Software for: Free Trial
A great animation cloud-based software, but kinda expensive
Comments: Excellent.
Pros:
The variety of templates is one of the great features. So, I don't have to create a similar video every time; Each video is unique.
Cons:
Well, the pricing. It is super high. Also, faced few issues with the Arabic language during the free trial. Could be fixed by now tho.
Alternatives Considered: Vyond
Reasons for Choosing PowToon: I was still learning animation, so I was trying too many tools like vyond, and animaker.
Switched From: Animaker
Mich
Marketing Manager in US
Retail, 1,001-5,000 Employees
Used the Software for: 6-12 months
Powtoons is Amazing
Comments: I have created dozens of videos for internal comms, advertising, recruiting and training. It has made my life so easy and with great reward and outcome.
Pros:
This is a super simple app to create fun and vibrant communications pieces either with cartoons or video.
Cons:
I think customer service could be much better. I don't think I've ever gotten ahold of a live person.
Alternatives Considered: Filmora
Reasons for Choosing PowToon: I didn't exactly make a total switch because I still need to edit some video before dropping it in to Powtoons, but the functionality of Powtoons and its ability to drag and drop anything into the video at any time is so cool. And it has a huge database of photos, video, and other tidbits.
Switched From: Filmora
Ashley
Instructional Designer in US
Verified LinkedIn User
E-Learning, 1,001-5,000 Employees
Used the Software for: 1-5 months
Source: GetApp
Pathetic Teacher/Student Tier
Comments: I exported a Powtoon that was stripped and looked embarrassing. The information should be clear what templates are pro and how unseemly and amateurish a video will be if they are removed. I now see that it is a ploy so you will export and not be able to receive a refund. This product is subpar and the fee was a waste of money. I expected quality for my money but could have gotten better abilities and service from a free product. The push to export without features is highly manipulative and unethical. I will inform everyone I know to seek their better software for educational uses. Including my employer who purchased Enterprise software.
Pros:
It was unethical, manipulative , trash. It asks you to export a stripped unusable video so that you cannot get a refund when this pathetic software creates subpar digital videos.
Cons:
The stripped videos it produces are an embarrassment and having a tier for education is a waste of money and no one should use it.
Marketing & Advertising, 2-10 Employees
Used the Software for: 2+ years
Very Good Animation Software
Comments: I reaaly like this software and using for create good promotionals campaigns for may customers.
Pros:
Easy to use for very good quality job results.
Cons:
The characters don't have a 'walk' animation as option ...
Alternatives Considered: Animaker
Reasons for Switching to PowToon: Because PowToon effer what I need, PowToon is different than others and, maybe need more features, but I believe in the good future for this software.
giselle
designer in Mexico
Design, 2-10 Employees
Used the Software for: 1+ year
attractive and professional slides and videos!
Comments: I save a lot of time and effort doing slides on this software and looks so professional!
Pros:
I don't need to have programming skill to make animations and professional videos, is easy and instinctive to use.
Cons:
I wish there were more avatars and more variety of animations and the option to adjust and share at tiktok.
Alternatives Considered: Microsoft PowerPoint
Reasons for Switching to PowToon: because it have 3d options and animations in an easier way to use.