What Is MediaShout?
MediaShout 7 is more than just the latest version of our premier church presentation software. Its so much more. We invested substantially in rebuilding MediaShout 7 from the ground up to create the most stable and flexible church presentation software available. With MediaShout, anyone can learn to create and run presentations for worship. MediaShout can facilitate the visual elements of every part of your worship service.
Who Uses MediaShout?
Small to medium size churches and ministries.
Where can MediaShout be deployed?
Cloud, SaaS, Web-based, Mac (Desktop), Windows (Desktop), Windows (On-Premise), Linux (On-Premise), Android (Mobile), iPhone (Mobile), iPad (Mobile)
About the vendor
by Wordsmith
Founded in 1999
Phone Support
Chat
Countries available
United States
About the vendor
by Wordsmith
Founded in 1999
Phone Support
Chat
Countries available
United States
MediaShout videos and images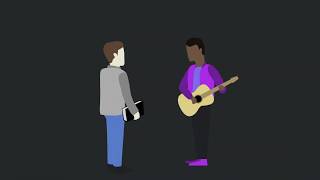 Compare MediaShout pricing with similar products
Starting price
US$399.00/one-time
US$399.00/one-time
US$18.00/month
US$19.99/month
Adrian L.
Consultant in Australia
Verified LinkedIn User
Environmental Services
Used the Software for: 2+ years
Excellent Product and Great Value for Money!
Comments: Stability and mobility. I'm a life customer with MediaShout and would not hesitate to recommend it to other people.
Pros:
You can do most things under the one computer. No multiple machines or feeds required. This is very useful for a mobile church setup. It also comes with multiple features that you often have to pay extra for with other products such as loads of Bible versions, Songs and Hymnals. MediaShout also has first grade tech support that quickly respond to issues encountered. MediaShout has been faithfully serving our church and multiple ministries for over 15 years. Our church was one of the first users of this product in Australia.
Cons:
Text editing is probably the weakest point, which we sometimes have to rely on PPT instead for better formatting, but MediaShout is overall a very strong and all rounded product.
Justin N.
Communications Director in US
Religious Institutions, 2-10 Employees
Used the Software for: 2+ years
Pretty good church presentation software
Comments: Mediashout let us create a more engaging service for our guests and congregation. We were able to not only have lyrics on the screen, but give them a wide variety of backgrounds and animations. Additionally we could automate some slides like our announcements to run on a timer until we were ready to proceed. And the ease of adding multiple media sources like audio and video gave us new avenues to share more content with our live audience.
Pros:
Mediashout provided us with advanced presentation options for our church, giving us lyrics, slides, transitions, media playing capability, and verse sharing on the screens throughout our sanctuary. Our staff and volunteers were able to setup Sunday morning services and everything that needed to be on the screens. We did this in advance, saved the files, and went live on Sundays. Mediashout let us expand our capabilities outside of Powerpoint and incorporate more media into our services, which helped us keep our congregation engaged.
Cons:
Media shout did a lot of advanced features compared to powerpoint but wasn't as advanced as pro presenter. We had issues editing slides on the fly and when things went sideways in the service, it was difficult to see all the slides at a glance to jump ahead or behind within the same window like Propresenter. And the software used a lot of system resources, so we had to make extra sure nothing was running in the background.
Wordsmith Response
last year
Thanks for taking the time to review! We're so glad to have been able to serve your church. From the content of the review, it looks like you may have been using a slightly out of date version. We'd love to invite you to check out features like Presenter View in MediaShout 7 to have a better experience seeing slides at a glance or jumping around as needed. The editing process has also been streamlined so it's a bit quicker to put things together even on the fly- AND there's about to be a new update to MediaShout 7 with even more focus on on-the-fly firing. Stay posted, and please let our support team know if we can help in any way on mediashout.com/support.
Karen D.
Administrative Assistant in US
Religious Institutions, 2-10 Employees
Used the Software for: 1-5 months
Alternatives Considered:
An Easy to Use GREAT Solution for Flawless Worship Experiences
Comments: We have had some issues getting it to run on our monitors in our church. We are working out the "bugs," and this may be our issue, not the MediaShout program. I would like to be able to drag videos, etc. off my desktop right into the library. I have to keep going in and changing settings if a video or music is in different folders on my desktop.
Pros:
MediaShout transformed our worship service from fragmented and "unprofessional" (I hate that word, but truly it was rough) into something that has flow, form and makes worship run smoothly. Our congregation is older, and we have a gentlemen in his 80s using the program on Sunday morning. That is how easy it is to use! I create the presentations in about an hour, using saved cues, creating new cues and inserting Bible text for each week. It is a great time saver for me, which is very important, since I am one of a two person staff at the church! My experience in creating and presenting with MediaShout has been very good. I do recommend it.
Cons:
Learning to use it was a little intimidating, and the introduction spoke in MediaShout language, which was difficult and different (for example a cue instead of a slide, or a ribbon instead of a header). Learning the jargon of the program was half the battle of learning to use it. It was like you had to learn a new language before you could get started.
Robert M.
Worship Pastor in US
Religious Institutions, 11-50 Employees
Used the Software for: 2+ years
MS7 needs lots of work!
Comments: I have been a loyal MediaShout user since they began. However, Versions 5, 6, and now 7 are so riddled with problems that I have decided I will not invest any more money in this software. Tired of them repackaging the same program with the same problems.
Pros:
So far, I can't really say that there are a lot of pros to this release.
Cons:
MediaShout has always had lots of potential, but issues are many. MS7 was rebuilt from the ground up and is marketed as being more stable than other versions. This is simply not true. I upgraded over a month ago and it crashes or locks up weekly. It is also marketed as "powerful presentations made easy." There is nothing easy about this program. It is powerful, if you are willing to go through multiple steps to get your presentations the way you want them. MS7 is missing many of the features that were found in previous releases. In reworking the software, they have made many changes that practical usage very difficult and time consuming.
Wordsmith Response
2 years ago
We're so sorry for your trouble. I understand where you're coming from. In streamlining & rebuilding MediaShout in Version 7, a lot was simplified, and we're still releasing some of the more advanced features over the next several months. But the basics are where the majority of users do think things are easier and quicker. We broke out of the box of limitations on a lot of things. Tech support has had less "how do I" questions than ever because things seem to make more sense. With that said, there are things about the heart of MediaShout that we want to stay in the workflow..we're always open to feedback on those. As for stability, we've had a few hurdles, but it's been an impressively smooth new release--much more stable than previous versions right off the bat, and issues we've had have been with very small groups and specific systems. V7 has nothing in it that was repackaged from the past. Tech support is available and developers will work ASAP on any reported issue.
Bonnie N.
Worship Leader in US
Religious Institutions, 2-10 Employees
Used the Software for: 2+ years
Alternatives Considered:
Media Shout 7
Comments: I am stuck with it because that is what the previous music minister insisted on. I would much prefer Proclaim, but it is too late to switch now. The church is too much invested in Media Shout.
Pros:
It works most of the time. It integrates with my CCLI Song Select account. It is commonly used by many churches in our area.
Cons:
It will suddenly stop working and I won't know why or what to do about it on a Sunday morning. It is not cloud based, so I cannot build the slides at my house on my computer and then use them on the church's computer on Sunday, like Proclaim does.