What Is Onspring?
Onspring helps you stay organized, work efficiently, align with the IIA standards and focus on what matters. Through our cloud-based internal audit software, you can align audit plans with your organization's most significant risks and objectives. Manage workpapers, findings, review notes and milestones through user-friendly dashboards. Coordinate with process owners, management and other assurance functions, and report audit status and results in real-time. Watch our video to see more.
Who Uses Onspring?
Teams looking to share information & automate processes for greater transparency, efficiency, and control. Flexible for any industry or business size.
Where can Onspring be deployed?
Cloud, SaaS, Web-based
About the vendor
by Onspring
Located in Overland Park, US
Founded in 2010
Phone Support
24/7 (Live rep)
Chat
About the vendor
by Onspring
Located in Overland Park, US
Founded in 2010
Phone Support
24/7 (Live rep)
Chat
Onspring videos and images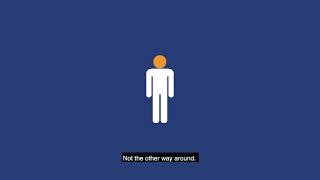 Compare Onspring pricing with similar products
Starting price
US$174.00/month
N/A
N/A
US$5,500.00/one-time
Michelle D.
Vendor Manager in US
Verified LinkedIn User
Insurance, 10,000+ Employees
Used the Software for: 1+ year
Great tool and easy to use
Comments: OnSpring has allowed us to manage projects, contracts, and vendors in a whole new way. No longer are items stored in multiple areas, they are all right in here in one easy to use tool. The team at OnSpring is extremely helpful and the best group of people to work with. They are extremely flexible and understood our needs from the start. I cannot say enough about this company overall.
Pros:
OnSpring is honestly THE easiest software to use. Right from the start the layout is appealing and not overwhelming at all. Without any formal training, a user can quickly figure out how to use it and be up and working in no time.
Cons:
At this point, I cannot think of a downside to the software. Everything we have needed OnSpring to do, it does!
Onspring Response
10 months ago
Thank you for providing such a great review of Onspring! We are glad to hear the software platform has been so beneficial for your organization. And, we're just as delighted to hear about your positive experience with our team. We appreciate your partnership with us and always, your feedback.
Michael M.
Global Infosec Risk Manager in US
Verified LinkedIn User
Financial Services, 10,000+ Employees
Used the Software for: 6-12 months
Straightforward and flexible
Pros:
The licensing model is simple and straightforward that allows for post-deployment flexibility and growth. This is very valuable in the SaaS space, as it becomes increasingly more complex. It comes with a lot of functionality built out of the box, but can be reshaped to fit most processes you can think up. The education and support from the OnSpring team is outstanding. They are truly partnered in understanding your problem and helping you build a solution to meet it. It's very easy to learn and use. Within a week of purchasing we were able to launch simple processes in the platform and realize immediate value. This was instrumental in gaining executive buy-in with the product, as most are burnt out on 6-12 month implementations before realizing an ROI.
Cons:
It misses some of the logic functions you see in more advanced platforms. The licensing approach can be a double-edged sword as you can't allow for read-only access without utilizing a full license. Feature releases are done roughly quarterly, which means there is a significant delay between when feature need is realized and when it's delivered. Lacks the functionality to build a public facing user portal. They use surveys to accomplish this, but they are unwieldy since the URL changes every time you update the survey.
Michael B.
US
Verified LinkedIn User
Used the Software for: 2+ years
I'm an internal auditor, daily user
Pros:
It's a good way to organize and retrieve audit workpapers. Multiple controls can be assigned to a single risk, so it's easy to build a usable risk library.
Cons:
There is a bit of a learning curve for new users, can be difficult to configure for individual needs. The stock software is very basic
Onspring Technologies Response
4 years ago
One of the primary features of our product is how easy it is to configure for individual needs. Please reach out to our support team, who is always here to help.
Michael D.
Manger - Data Analytics in US
Telecommunications, 10,000+ Employees
Used the Software for: 2+ years
Alternatives Considered:
Flexibility
Pros:
The product is quite flexible. It can be applied for a variety of use cases. Once you have your apps matured, reporting becomes streamlined.
Cons:
The interface for reports development can be a bit challenging at times. If you have a lot of fields in your apps, searching for them when building/filtering a report can be a struggle.
Onspring Response
9 months ago
Michael, thanks for providing a review of Onspring. We really appreciate you taking the time to share your thoughts on what it's like to be a customer - and we are very happy to be your 'neighbor.' I'm going to take your 'report creation' feedback to our product team to discuss options on improving the experience. Thanks again!
Drew F.
IT Audit Manager in US
Consumer Goods, 5,001-10,000 Employees
Used the Software for: 1+ year
Alternatives Considered:
Best in Class Audit Management Software
Comments: Our team is able to work in a single system that includes all facets of their job responsibilities, including risk assessment, engagement planning, project management, and fieldwork. Reporting is streamlined and extremely easy to modify as needs change.
Pros:
Onspring is exceptionally easy to deploy and use with minimal training. The intuitive nature of the product and customizable functionality meant we were able to quickly spin up experiences for our internal auditors, managers, and business stake holders that are tailored to their needs and functions.
Cons:
Onspring uses a common text field functionality that, like almost all others that I am aware of, occasionally has issues in rendering copy/paste text from MS Word. This is not just an Onspring-specific issue and the Onspring editor does include a "clear formatting" button that fully addresses this concern.