What Is InviteReferrals?
InviteReferrals is Easy to Setup Referral Marketing Software to setup Referral program like Refer a friend, Tell a friend, Refer & Earn Programs. Grow your sales through word-of-mouth marketing, Affiliate Marketing.
- Affiliate Program
- Advocacy Referral
- Loyalty Program
- Ecommerce Referral Program
- BFSI Referral Program
Features Includes:
1. Instant Gratification
2. Loyalty Points
3. Wallet Integration
4. Multiple Campaigns
5. Multiple Language.
6. Custom Requirements
Who Uses InviteReferrals?
Online Business, BFSI, E-commerce and all other Online Business
InviteReferrals Details
Tagnpin
Founded in 2011
InviteReferrals Details
Tagnpin
Founded in 2011
InviteReferrals videos and images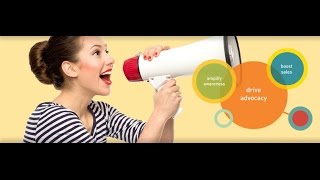 Compare InviteReferrals pricing with similar products
Starting price
N/A
N/A
US$1,750.00/month
US$25.00
InviteReferrals deployment and support
Support
Email/Help Desk
FAQs/Forum
Knowledge Base
Phone Support
Chat
Deployment
Cloud, SaaS, Web-based
Mac (Desktop)
Windows (Desktop)
Linux (Desktop)
Android (Mobile)
iPhone (Mobile)
iPad (Mobile)
Training
In Person
Live Online
Documentation
Videos
Features of InviteReferrals
Ralph E.
Digital Marketer in Nigeria
Verified LinkedIn User
Information Technology & Services, 2-10 Employees
Used the Software for: 6-12 months
If You Intend to Run Viral Contests, InviteReferrals Will Deliver.
Pros:
About usability, the interface is neatly designed and quite convenient to use. About functionality, you have the basic features that you would expect in such a software package. You have enough options to customize how you want your campaigns to appear. You can choose the tasks you want your referrers to take to perform, set the type of rewards for each task they perform, add custom tasks, set notifications up, set integrations up. etc. Using tools like this is a good way to get the benefits of expanding your reach and building your list at the same time. You can always access the leads you've acquired and even export the lists or automatically feed them into your email marketing software of choice. There are tools for fraud prevention, referral testing, blocking participants, adding your team members, setting up a custom domain, etc. For integration, InviteReferrals supports some of the most popular email marketing systems and CRMs out there, and it also integrates with Zapier, so you're in luck if that is important to you. InviteReferrals is quite robust and I only pointed out a few of the things you can do with it. Although InviteReferrals has all these numerous features, it is still relatively easy to use. You don't have to spend minutes just to get one thing set up, although how easy you find it also depends on how tech-savvy you are as a person. With that being said, I hope this helps someone.
Cons:
The only issue I experienced is when I signed up as a referrer myself and clicked on my direct referral link and I was stuck in a loop in which the link didn't redirect to the landing page. The tab just kept refreshing itself; otherwise, no other problem that I noticed.
Mihir K.
Summer Research Intern in India
Information Technology & Services, 51-200 Employees
Used the Software for: 2+ years
Support team is really helpful
Pros:
Their support team is really helpful, we were facing issues while running a campaign but they helped us in the quickest way possible.
Cons:
No issues so far, though we would like to say thank you to the InviteReferrals team.
Vijay S.
Manager-Digital Advertising in India
Automotive, 501-1,000 Employees
Used the Software for: 2+ years
Detailed analytics and flexible platform
Pros:
The best thing about this referral program they provide is that, they provide amazing analytical tools. Much detailed information on referrals.
Cons:
I wish they can provide multiple account management from a single dashboard (if there is such a thing available).
Internet, 51-200 Employees
Used the Software for: 1+ year
A fantastic referral program software
Pros:
InviteReferrals software is a cakewalk for a business like ours that depends a lot on word-of-mouth marketing. The customer support is also remarkable.
Cons:
The main issue we've had is- it did not integrate with one of our tools.
Dan S.
Search Engine Optimization | Marketing Strategies in US
Internet, 1,001-5,000 Employees
Used the Software for: 1+ year
We are happy to choose InviteReferrals
Pros:
InviteReferrals offers a comprehensive tool that helps us in attracting and engaging our old and new customers. We are happy that we are getting more conversions.
Cons:
Initially, it was difficult to manage, but now everything is running seamlessly.