What is Teachworks?
*Easily integrate with online lesson software like Lessonspace, Zoom, Skype, and other options.* Teachworks gives you the tools necessary to simplify, delegate and automate key aspects of your education business - to free up your time, reduce your stress, and grow your business. Teachworks integrates with popular software including Stripe, Mailchimp, Google Calendar & other calendar programs, and has dozens of add-ons. Teachworks is designed for growing businesses and scales with your business.
Who Uses Teachworks?
Private educators including tutoring companies, language schools, test preparation, music schools, driving schools, professional training and other companies that offer education services.
Where can Teachworks be deployed?
Cloud, SaaS, Web-based
About the vendor
Teachworks
Located in Kitchener, Canada
Founded in 2014
Phone Support
Chat
Countries available
Australia, Austria, Canada, United Kingdom, United States
About the vendor
Teachworks
Located in Kitchener, Canada
Founded in 2014
Phone Support
Chat
Countries available
Australia, Austria, Canada, United Kingdom, United States
Teachworks videos and images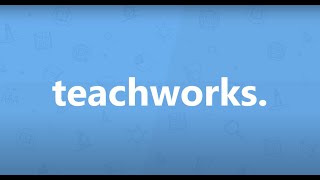 Compare Teachworks pricing with similar products
Features of Teachworks
Appointment Scheduling
Attendance Tracking
Billing & Invoicing
Calendar Management
Class Management
Class Scheduling
Client Management
Communication Management
Customer Database
Employee Management
Faculty/Staff Management
Lesson Notes
Online Classes
Online Payments
Parent/Student Portal
Payroll Management
Progress Reports
Student Management
Website Integration
Alternatives to Teachworks
Education Management, 11-50 Employees
Used the Software for: 2+ years
Great scheduling and billing software
Pros:
I like that the software keeps track of invoicing and running balances for clients. It definitely cuts down the leg work of having to go back through person by person and creating invoices.
Cons:
Sometimes we want to see all math tutors that are available so I'd be better when filtering if you could select multiple instructors at once so you don't have to bounce between calendars to find open times.
Teachworks Response
3 years ago
Hi Michael, thanks for the great review! We're so happy to hear that our invoicing features are useful for your business :) I would recommend using our Tutor Calendar's "Day" view to see availability for all tutors at once. This calendar displays a list of your tutors on the left with their unavailability greyed out. You can click on an open time slot to quickly add a new lesson.
Education Management, 2-10 Employees
Used the Software for: 2+ years
Couldn't imagine life without Teachworks!
Comments: Teachworks is an integral part of our operations. It is highly intuitive and easy to use, prevents errors in accounting, and offers a high level of transparency in billing and payments to both our students and teachers. Best of all, it saves huge amounts of time. Tasks that took a full two days of work pre-Teachworks now take under an hour, reminder emails we used to send manually are now automated, and payments are collected faster with easy card payments right from the invoice. The add-ons are fantastic and very useful. The support is great, and the developers are constantly at work - it's amazing to see how the features keep improving! The only thing left to desire is more direct integrations with other apps and services, but we get around this easily by using the excel spreadsheet data exports, which we can import into our other business apps as needed. We've been using Teachworks for two years now, and can't imagine doing it any other way.
Pros:
- ease of use - lesson cost/wage tracking - email automation - invoice creation - employee wage statement creation - reports
Cons:
- no integration with google apps - no integration with zapier - invoice automation isn't customizable enough to be useful for us - custom forms are not customizable enough to be useful for us
Teachworks Response
5 years ago
Hi Jonah, Thank you for your review! We will continue to work hard to enhance the features and integrations! Regards, The Teachworks Team
ashlee
Owner-Operator in US
Education Management, 2-10 Employees
Used the Software for: 1+ year
Life saver for our business
Comments: Excellent
Pros:
Ease of use and intuitive process for our tutors.
Cons:
There is a big learning curve to optimize the use of the product. I would prefer and in-person trainer
Teachworks Response
4 weeks ago
Hi Ashlee, thanks for your review! We really appreciate the great feedback.
Rami
Music teacher in Australia
Music, 2-10 Employees
Used the Software for: 2+ years
Doesn't work
Comments: Last 4 years have been fine up until the last 4 months, full calendar doesn't work which is the one I regularly used. I can't view names, can't view the whole day, and frankly sick and tired of following up on their issue and still having nothing done
Pros:
I liked it when it worked properly, now it doesn't.
Cons:
Having to follow up on fixing their issue for couple of months and still having same problems. Missed out on 3 classes because the calendar can't display times and students properly. No attempt made to fix things on their end when I've done everything on my end.
Teachworks Response
3 years ago
Hi Rami, Thanks for your review. I'm sorry to hear that you're frustrated. Based on the messages you've sent previously to our support team we understand that you're referring to the appearance of the calendar. The calendar feature hasn't changed in the past couple years, but it sounds like you've changed the default calendar view from month to week. Fortunately, it's very easy to change the default calendar view on your profile, so you can go back to enjoying the feature as you've done in the past. I have personally emailed you with the same instructions we've provided previously.
Joyee
IEC in US
Verified LinkedIn User
Education Management, 2-10 Employees
Used the Software for: 1-5 months
Alternatives Considered:
Lots of functionality -- No live support options
Comments: All in all, it took over 3 months and over $2000 of external support to be able to switch my CRM over to Teachworks and figure out how to use it. Now that we have a handle on it, it is finally starting to function to become a part of our business. I am saddened that this process could have been smoothed over by an onboarding call that I would have gratefully paid money for. Instead, we were left to fend for ourselves because of the lack of intuitiveness of the system.
Pros:
Teachworks has a lot of functionality. It allows users to customize based off their needs. Users can bill hourly or in bulk packages. Lots of options for allowing clients to schedule all at the click of a button. I had seen teachworks years ago, but didn't want to transfer my business over because the platform seemed intimidating. Now, after 3 months it is not so intimidating.
Cons:
Onboarding was took three months and $2000. This is largely because TW does not offer any live phone support or onboarding training as do many tech platforms. I was absolutely flummoxed for 3 months and hired VAs and admin to help me transition to the new platform. I begged the company to provide some sort of customer support that I would have gratefully paid for, but they said they couldn't help. Instead, I had to stumble through for two to three hours, figure out what my question even was, then ask support for help. Most of the time, I got redirected to a long help page which often didn't answer my question. There is functionality within the program, but when the documentation doesn't clearly indicate such, then the user is left to wade through pages upon pages of documentation and/or fast forward through videos to find the exact answer to the question. This is not useful for somebody who has limited time or for someone who isn't comfortable with technology. A lot of the functionality is unclear unless you explicitly ask support for help. Ex., Does the system send a message upon scheduling an appointment? Ex., Does cancelling an appointment send a message? In other platforms there are little question marks you can hover over, but in TW you're left to do some trial and error until you figure out exactly what each little thing does. I also dislike that it does not two-way sync with any calendar programs.