What Is Float?
Float is a resource management platform used by teams big and small (from 5 to 5,000+). Manage your capacity on autopilot with direct calendar integrations, custom work hours, and public holidays. Plan projects with precision by adding phases and budgets. Assign tasks quickly with easy-to-use scheduling tools. Forecast budgets and resources with powerful reporting. Track your team's time to monitor project progress. Connect Asana, Jira, Slack, and more via direct integrations. Free 30-day trial.
Who Uses Float?
Teams of 5 to 5,000+ working in agencies, consulting, IT services, and architecture. Float is purpose-built for resource managementーa platform to plan, schedule, and track resources with accuracy.
Where can Float be deployed?
Cloud, SaaS, Web-based, Mac (Desktop), Windows (Desktop), Android (Mobile), iPhone (Mobile), iPad (Mobile)
About the vendor
by Float
Located in New York, US
Founded in 2012
24/7 (Live rep)
Chat
Float pricing
Starting Price:
US$7.50/month
Yes, has free trial
Yes, has free version
Float has a free version and offers a free trial. Float paid version starts at US$7.50/month.
Pricing plans
get a free trial
About the vendor
by Float
Located in New York, US
Founded in 2012
24/7 (Live rep)
Chat
Float videos and images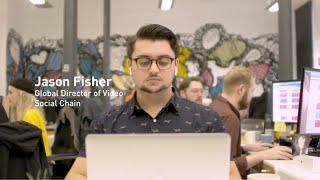 Aidan D.
Chief Product Officer in UK
Verified LinkedIn User
Computer Software, 51-200 Employees
Used the Software for: 6-12 months
Beautifully simple and easy to use
Comments: Float is a product I like using, and I wish some of its features and UX elements were in the other software that I use! We use Synergist for job and project management, but Float for scheduling because it UX is so much better than Synergist's scheduler tool.
Pros:
Float's user interface and logic are inspirational. They have made the activity of coordinating multiple resources on multiple projects about as easy as it can be. They have paid a lot of attention to usability, efficient use of screen real estate and simple navigation. However the killer feature is the intuitive yet clever way that searching and data navigation work. All searching and filtering is done using a single search field, which offers indexed word search on pretty much everything including tags. There is also a well-worked out protocol for handling union and intersect searches.
Cons:
The only real bugbear is that any user that can enter data into the system can define new values for any field. It isn't possible to centrally control lists such as task names, clients, job descriptions etc. This means that if you have more than one person using the system, very quickly you get different versions of the same thing being defined (e.g. job roles being slightly different) which makes it difficult to analyse across records. Not a dealbreaker, but I do think it should be possible to lock down lists of values. Also it would be good if you could zoom out the view a little more - if you're dealing with more than a dozen resources/projects.
Roger B.
dev manager in UK
Computer Software, 51-200 Employees
Used the Software for: 6-12 months
Development company taking next steps in project management
Comments: A very positive experience allowing the company I work for to get better more accurate project plans and financial reports.
Pros:
The ease of use as a one stop shop, browser based to allow all the development team (and subsiduary but linked teams) to see important dates like dev complete, bug fix windows, cert windows and release dates. The ability to quickly block out time for features and projects. The ability to add notes and details to tasks. Fully fleshed out holiday and time off structure. Robust financial reports possible with very high degree of accuracy for budget per project, per quarter, per annum. We used to get by with using Excel, we invested in Float and it has taken the companies' project planning to the next step. I would recommend Float for small to mid sized companies definitely, it is a great product boost and good way of reporting and seeing issues early.
Cons:
it does not allow you to easily move a bunch of small tasks along in the timeline, that's my only main gripe, you can't band box select you have to shift select. Everything else is intuitive and easy.
Alternatives Considered: monday.com
Reasons for Choosing Float: Excel was clunky and out schedule was increasing in ambition and scope.
Switched From: Microsoft Excel
Reasons for Switching to Float: the website and videos showing features were clear and clean and one of my peers had previous experience and good reviews of the product and we were given a gratis time period to try things out, this helped us alot in making sure Float was the product for us.
Eric E.
training manager in US
Market Research, 5,001-10,000 Employees
Used the Software for: 2+ years
Need to track people resources, this is the tool you need.
Comments: Overall, I really like Float. It is really easy to use. It is very customizable.
Pros:
It's straightforward to add, archive, and customize your space. I love that you can give people various accesses. I love that I can look at a glance and see where everyone is at. In the last week or so, Float did a significant upgrade, and visually it's so much better.
Cons:
Float can be a bit slow sometimes. I don't know if it's because it needs more bandwidth or what, but you need to be patient with it some days.
Laura P.
Production Coordinator in UK
Media Production, 2-10 Employees
Used the Software for: 1-5 months
Great value. Lots of potential
Comments: I've been using CETA scheduling software for the last 4 years in big VFX companies and I must say that Float is not there yet but is actually getting broadly comparable. In the last 4 months that I introduced it into my new team it's proved to be quite useful to keep track of the progression of our projects. During these months I've seen that it has already improved in many areas that I'm excited to see what comes next.
I can see it can become a really powerful software.
Pros:
There aren't may softwares that let you schedule a team in such an easy and organised way. I think most softwares nowadays are too complex and make you spend more time organising tasks than actually working on them. Float is so clear and simple you can actually use it to manage big projects without spending too much time on it.
Cons:
It's getting better, but it would be very useful if we could: - Right click on a pencil and be able to copy it over into a different person. - Book more than one person on the same project (for example if two workers are on the same project because one of them is doing a training but you don't want to charge twice for that time). - Lately when I try to schedule more than 1 project in one day on the same person I get a message saying I can't schedule anyone for more than 24 hours) even if I'm not exceeding the 8 normal working hours. It'd be great if that could be fixed. - It'd be good if milestones were more visible. - I think reports should be a bit less complicated and more visual. - It'd be really helpful if you could group projects up in folders when you go to the Projects tab as at the moment we have like... 45 different projects going on and although we color code them it's difficult to organise all of them. -I'd like to have more than only three types of view when looking at our schedules a part from 'Days, 'Weeks' and 'Months'. It'd be great if you could 'Archive' users as well as projects. So when a worker it's not working at the company anymore and you don't want to pay for it on Float you can kind of 'Archive' him (so you are not able to book him on anything but still you can see him on the boards so you don't loose what it's been scheduled on him.)
Alternatives Considered: ShotGrid, Asana and monday.com
Reasons for Choosing Float: Monday has too many tools that you don't really get to use when scheduling. It also doesn't have an overview of projects as clear as the one Float has.
Switched From: monday.com
Reasons for Switching to Float: Its the closes to CETA software that we could find. It's good value for the price it offers and it's very intuitive and flexible.
Dani W.
Project Director in US
Verified LinkedIn User
Entertainment, 51-200 Employees
Used the Software for: 2+ years
Visual and Easy to Use
Pros:
It's super simple to use, very visual and attend to all my project need (resource and allocation, timesheet tracking and project tracking).
Cons:
The software lacks integration with Google Calendar.