What is NetSuite CRM?
The first and last business system you will ever need. NetSuite provides a seamless flow of information across the entire customer lifecycle—from lead all the way through opportunity, sales order, fulfilment, renewal, upsell, cross-sell and support. Integrates key customer metrics with financials in one unified system to give you end-to-end business visibility, so you can turn complex challenges into smart solutions
Who Uses NetSuite CRM?
NetSuite is ideal for small to midsize businesses.
Where can NetSuite CRM be deployed?
Cloud, SaaS, Web-based, Mac (Desktop), Windows (Desktop), Android (Mobile), iPhone (Mobile), iPad (Mobile)
About the vendor
Oracle
Located in Chicago, US
Founded in 1977
Phone Support
24/7 (Live rep)
Chat
NetSuite CRM pricing
Starting Price:
US$129.00/month
NetSuite CRM does not have a free version. NetSuite CRM paid version starts at US$129.00/month.
About the vendor
Oracle
Located in Chicago, US
Founded in 1977
Phone Support
24/7 (Live rep)
Chat
NetSuite CRM videos and images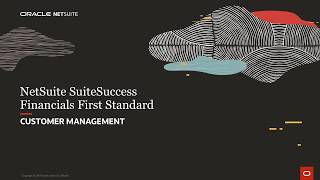 Compare NetSuite CRM pricing with similar products
Features of NetSuite CRM
Activity Dashboard
CRM
Calendar/Reminder System
Campaign Management
Client Management
Contact Database
Contact Management
Customer Database
Customisable Reports
Document Storage
Email Management
Email Marketing
Interaction Tracking
Knowledge Base Management
Lead Capture
Lead Management
Lead Qualification
Marketing Automation
Mobile Access
Multi-Channel Communication
Multi-Language
Opportunity Management
Pipeline Management
Quotes/Estimates
Reporting/Analytics
Sales Pipeline Management
Segmentation
Task Management
Territory Management
Third Party Integrations
Third-Party Integration
Workflow Management
Alternatives to NetSuite CRM
Alfredo G.
Infraestructure Departament in
Verified LinkedIn User
Telecommunications, 201-500 Employees
Used the Software for: 1+ year
Source: GetApp
Accurate Budget Projects
Comments: Thinking about business, data and time, all are gold to take decisions, to know what is business and what's not, NetSuite CRM let you to capture all the data inside their modules, to see the real cost of the business to develop and the budget necessary to launch each project, once you know this you can have the decisions on your hands, or real approximately cost, Netsuite CRM can integrate all real ongoing operations, within several departments (Sales Force, Inventory and Supply departments, Infrastructure ). With this tool you could have the accurate information of work needed on to start something, the integration of all the departments of the company inside this tool could make you run faster through your daily operation. All departments have their place in this party, all departments are important to make your business grow. With this you just have to worry about the process, to make this happen.
Pros:
The integration with several departments is very efficient, when you are handling projects inside a projectized enterprise, you need to integrate several departments with many people involved, with this tool, you can organize the work, to fill in each part the parth whom it concern to each one of the team. In our case (operations department), we use the Location cost Module, and it is a very efficient module for us, we capture all the data collected on our site survey, and the module tell us, the cost, and all the infrastructure needed to build the project, and if something are missing in our stock, logistics and materials can be awarded of the material needed to buy, all by the same system; After this step, all the information is delivered to Sales Force to make the negotiation, and then make the things happens.
Cons:
Sometimes, you have to take your time to into the needs of the projects to have the accurate information that you need. Sometimes, this process could be annoying, but it's worth it, you will save so much time and headache pills after all of this. And remember this system is very flexible. Sometimes another cons for this tool is the speed, it runs slow, even when you have a high speed internet connection, so don´t be anxious or desperate when you are working on this tool.
Timothy Y.
Brand Manager in US
Food & Beverages, 11-50 Employees
Used the Software for: 2+ years
Versatility and functionality
Comments: Generally fast, user-friendly and well-supported. Versatile and has functionality for everything imaginable, if one has the knowledge or time to learn how to e.g. write SQL.
Pros:
Highly customizable, web-based, allowed for different roles and accessibility, reporting and scheduling capabilities were a huge factor.
Cons:
It can be very challenging to create advanced reports or searches
Steve B.
IT Manager in US
Consumer Goods, 11-50 Employees
Used the Software for: 2+ years
Alternatives Considered:
NetSuite CRM needs improvement
Pros:
It has a lot of detail for each customer/account and since it is part of NetSuite you don't have to deal with the sync process of using another program.
Cons:
Very difficult to use and nothing is user friendly. Adding calendar events, notes, etc. are just eacy to enter or lookup. The mobile app is basically non-functional as it only give the very basic information on each account. There is no way to schedule routes.
Jessie M.
Director of Community Development in US
Verified LinkedIn User
Education Management, 11-50 Employees
Used the Software for: 2+ years
Managed inquires and converted leads using software
Comments: It's great for creating a centralized space to manage, track and convert leads through the admissions process. The tracking capability is fantastic and is a great to for creating transparency in terms of lead management. Upper managers can see how many leads sales reps receive and see which leads haven't been "touched." Fantastic for bigger for-profit schools that manage a higher volume of leads and inquiries.
Pros:
This software really helped centralize the inquiry and lead phase our admissions process. Netsuite is great for organizing and prioritizing higher volume number of leads (15-20 per day) to ensure that those leads don't fall through the cracks. It was also a great resource for tracking sales day-by-day, week-over-week, year over year etc.
Cons:
As with any CRM it takes a few weeks to build confidence in pulling reports, properly labelling inquires. There's a lot of clicking and attention to detail that's required in order to make sure that the orders flow through the admissions process. This isn't a software you would want you staff to learn on the fly; give them the tools and resources so that you can keep the data clean and have consistency with established processes.
Jeremy S.
Manager of Analytics, Customer Operations in US
Verified LinkedIn User
Computer Software, 201-500 Employees
Used the Software for: 2+ years
As good a view of the customer as our team enters
Comments: Support can see what services is doing and vice versa. Finance can see both too.
Pros:
Automation, sharing and collection of data about the customer experience all in one place. It is pretty easy to use if you take a little time to get familiar with it, but you have to make an effort to use to good capability. Its only as good as you put in; if your team doesn't record the interactions, then you don't have the data.
Cons:
Analytics on notes are almost impossible and so much is hidden in the notes. The reports have some features while others are available in searches - and reports are difficult while searches are easy. Searching is limited to 3 step relationship, but that is supposed to come to five steps soon.