What Is NetSuite?
The first and last business system you will ever need. Manage your business end-to-end with one unified system to control financials, orders, inventory, customers and more. An agile system that enables seamless expansion, NetSuite helps you scale your business across markets & business models, with real-time business insights, built-in business intelligence, and intelligent scenario planning functionality. NetSuite gives you the tools and confidence to monitor, adapt and grow your business.
Who Uses NetSuite?
From pre-revenue startups to small and mid-size organisations, fast-growing businesses use NetSuite to automate core processes and get real-time insights into operational and financial performance.
Where can NetSuite be deployed?
Cloud, SaaS, Web-based, Android (Mobile), iPhone (Mobile), iPad (Mobile)
About the vendor
by Oracle
Located in Chicago, US
Founded in 1977
Phone Support
24/7 (Live rep)
Chat
NetSuite pricing
Starting Price:
US$499.00/month
NetSuite does not have a free version. NetSuite paid version starts at US$499.00/month.
Pricing plans
get a free trial
About the vendor
by Oracle
Located in Chicago, US
Founded in 1977
Phone Support
24/7 (Live rep)
Chat
NetSuite videos and images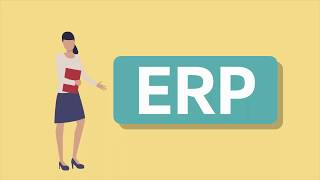 Alvaro I.
Director of Web Development in Colombia
Verified LinkedIn User
Internet, 51-200 Employees
Used the Software for: 2+ years
Great ERP
Comments: Help us at a time we were growing the company, so right now we are more efficient and have real time data because of Netsuite.
Pros:
- Very Robust and Fully customizable - Have an API and so connect with third party and other tools you use internally can be definitely doable. - Multiple currencies, locations and internationalization help you when you have to access in different subsidiaries - Have great tools for making reports The support have been great the last 2 or 3 times I used it.
Cons:
- Sometimes tends to be slow, It seems like that was a problem with the implementation but in general it feel slow. - The UI looks old, but does what you need. - The documentation is really heavy and sometimes is hard to find things there.
Verified Reviewer
Information Technology Analyst in US
Verified LinkedIn User
Printing, 51-200 Employees
Used the Software for: 1+ year
Netsuite for Business
Comments: NetSuite has been amazing to work with and learn from. Having knowledge of NetSuite can prepare you for just about any other ERP out there and vice-versa.
Pros:
NetSuite has allowed us to easily utilize CRM and ERP technologies to further company goals. Every facet of NetSuite has left a positive impact on our business so far. On top of that, Netsuite is extremely customizable and flexible enough to fit just about any business model.
Cons:
NetSuite is not a very newbie-friendly ERP system. Without background knowledge on ERPs or someone to help train you, it is easy to find yourself lost very fast. Thankfully there is a massive library of FAQs and support pages.
Einat E.
Sypply chain manager in Israel
Electrical/Electronic Manufacturing, 51-200 Employees
Used the Software for: 2+ years
ERP system to be considered before implementation
Comments: This software has pros and cons. overall - Need to be considered thoroughly before being picked.
basically it's much more finance oriented than logistics oriented
Pros:
Flexible in editing and correcting mistakes.
Cons:
Very slow. We're experiencing a of performance issues that, according to NetSuite cannot be solved which is a major issue for an organization
Alternatives Considered: Priority Software and SAP Concur
Reasons for Switching to NetSuite: It was described as a cutting edge software, very intuitive.
Dr. veronika V.
CFO in Germany
Verified LinkedIn User
Automotive, 51-200 Employees
Used the Software for: 1+ year
Fully satisfied with setup and features
Comments: We selected netsuite after a tender process with 5 systems in the final round. Netsuite offered the best price/value and the shortest implementation time, which was also met. We needed a lot of configuration to match our digital, but complex business model, but after quite some testing it worked well.
Pros:
* quick setup - from kickoff to implementation took us 5 months * easy to learn system: we did not find trained accountants for Netsuite, but everyone works well with the system * good set of ready-to-use reports
Cons:
* american system: some booking rules and system setups are not German GAAP compliant * some standard functionalities not integrated (e.g., multibanking tool)
Maaz K.
Software Engineer in Pakistan
Computer Software, 1,001-5,000 Employees
Used the Software for: 1+ year
NetSuite
Comments: NetSuite is an allrounder software that makes your business management easy due to the large amount of functions that it incorporates.
Pros:
NetSuite has a rich varied range if features which makes it relatively more useful. You can easily customize it to adopt practically to a specific work mode. It offers a hassle free integration among various systems like CRM, ERP and E-commerce with an all in one database. It integrates with majority of related third party apps like amazon, databricks, etc.
Cons:
It has acomplex interface, and requires quite a bit of training for new commers to learn using it effectively, due to the abundance of features that it hosts.