What Is Datadog?
Datadog is a SaaS-based monitoring, security, and analytics platform for cloud-scale infrastructure, applications, logs, and more. The platform assists organizations in improving agility, increasing efficiency and providing end-to-end visibility across dynamic or high-scale infrastructures. By collecting metrics and events from 400+ out of the box services and technologies, Datadog enables Dev, Sec, and Ops teams to ensure application uptime and accelerate go-to-market efforts.
Who Uses Datadog?
Datadog is the monitoring, security and analytics platform for developers, IT operations teams, security engineers and business users in the cloud age.
Datadog Details
Datadog
Founded in 2010
Datadog pricing
Starting Price:
US$15.00/month
Yes, has free trial
Yes, has free version
Datadog has a free version and offers a free trial. Datadog paid version starts at US$15.00/month.
Pricing plans
get a free trial
Datadog Details
Datadog
Founded in 2010
Datadog videos and images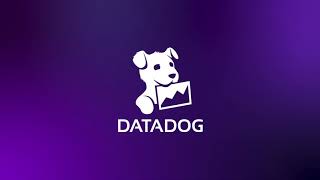 Datadog deployment and support
Support
Email/Help Desk
FAQs/Forum
Knowledge Base
Phone Support
Chat
Deployment
Cloud, SaaS, Web-based
Mac (Desktop)
Windows (Desktop)
Linux (Desktop)
Windows (On-Premise)
Linux (On-Premise)
Android (Mobile)
iPhone (Mobile)
iPad (Mobile)
Training
Live Online
Webinars
Documentation
Videos
Mauricio S.
Full Stack Engineer in Argentina
Verified LinkedIn User
Retail, 201-500 Employees
Used the Software for: 1+ year
Great platform for logs analysis and cloud monitoring
Comments: Choosing to use Datadog made my work so much easier to accomplish. The logs analysis is one of the best thing that I can have in order to monitor my projects performance and health. This tool performs well and it is really useful. Real time logging works well. Definitely a must have.
Pros:
I think that the best features that Datadog has is that you can track and follow logs in real time, something really important to have if your project is live. I like the idea of creating custom views of sets of logs (with custom filters, data parsing and a lot more) and that you can share them with your team.
Cons:
It is a bit complicated to set for the first time. Is not quite easy to use or know at first about all the available features that Datadog has. Interface is tricky and can be a blocker sometimes. Following that, if your fields are not mapped in the right way, filters are not that useful.
Verified Reviewer
Software Engineer in US
Verified LinkedIn User
Real Estate, 501-1,000 Employees
Used the Software for: 1-5 months
Analytics tool which helps customers and users always get the product you want them to get
Comments: Overall, having Datadog monitor our apps' performance and customers/users' pain points is invaluable. It's an amazing tool which lets us identify bottlenecks and better serve our users. Although the initial learning curve of utilizing Datadog's plethora of data analytics tools is steep, it's well worth the effort and price as there is much value to the metrics Datadog provides.
Pros:
Datadog is probably one of the most notable analytics tool out there for large companies. It's easy to track users' flow in terms of what routes they're hitting, when they hit a snag and 404, or other metrics like how performant certain requests are which allows us to identify bottlenecks and get rid of them immediately.
Cons:
There is a steep learning curve I will say with this software and needs an expert to help lead tutorials or sessions to get the ball rolling with new tool users. Although there are many built in functionalities and easily customizable features, it can be overwhelming and hard to pinpoint exactly what type of analytics you're looking for. It's one of those softwares where you have to play around with it to get the stars to align and find a model or metric that works best for your customers and use cases.
Alternatives Considered: Google Analytics
Reasons for Switching to Datadog: Datadog seemed to be more data intensive and specifically geared towards products like ours which really relied on app throughput, performance, and availability. Getting our product straight to the user, in a quick and efficient manner, is our priority and Datadog helps clear any blockers or issues that gets in the way of that.
Verified Reviewer
SR QA Engineer in Israel
Verified LinkedIn User
Entertainment, 1,001-5,000 Employees
Used the Software for: 2+ years
Great first step for data tracking and incedent monitoring.
Pros:
I use this tool on a daily basis for handling errors both in our live environment and for testing. It allows me to see where an error may be coming from and follow it through to its source. I could not do my job effectively without datadog
Cons:
The filtering of data is not as comprehensive as I would like. I sometimes need to search through the results to find what I need. Displaying a record in the chronological order is not always perfect and I sometimes don't get the context I want.
Craig V.
Owner in Australia
Computer Software, 2-10 Employees
Used the Software for: Free Trial
Couldn't install
Comments: If you can get it running I am sure it's good.
Pros:
Looks like it should do the job, less log limits than other products.
Cons:
Spent days trying to get it working on a pretty vanilla Windows VM but never could get it up and running. Support pretty much just told me to read the documentation which wasn't really helpful after going over it ten times already. Had similar problem with another product and they could tell me the exact lines of the config and registry that needed changing.
Alternatives Considered: Raygun and Site24x7
Reasons for Choosing Datadog: Price
Switched From: Stackify APM+
Yaniv V.
Director, QA & Processes in Israel
Verified LinkedIn User
Computer Software, 11-50 Employees
Used the Software for: 1+ year
Good service for logs management and analysis
Comments: We used it for querying and analyzing logs in case of problems in our platform (bugs, stability, performance, etc.)
Pros:
The searching and filtering capabilities where quite convenient
Cons:
The stability issues in the last year got more often than usual, which is quite problematic when you need access to you logs in real-time