What is Slack?
Slack is a collaboration hub, where the right people and the right information come together, helping everyone get work done. When your team needs to kick off a project, hire a new employee, deploy some code, review a sales contract, finalize next year's budget, measure an A/B test, plan your next office opening, and more, Slack has you covered. Try Slack with your team for free.
Who Uses Slack?
Our customers range from two-person startups to Fortune 100 corporations. In fact, 77% of the Fortune 100 uses Slack.
Where can Slack be deployed?
Cloud, SaaS, Web-based, Mac (Desktop), Windows (Desktop), Android (Mobile), iPhone (Mobile), iPad (Mobile)
About the vendor
Slack
Located in San Francisco, US
Founded in 2014
Chat
Languages
English, French, German, Japanese, Spanish
Slack pricing
Starting Price:
US$8.00/month
Yes, has free trial
Yes, has free version
Slack has a free version and offers a free trial. Slack paid version starts at US$8.00/month.
About the vendor
Slack
Located in San Francisco, US
Founded in 2014
Chat
Languages
English, French, German, Japanese, Spanish
Slack videos and images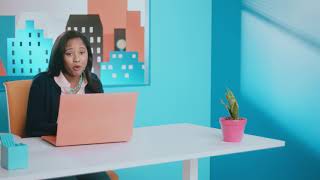 Features of Slack
Access Controls/Permissions
Activity Tracking
Activity/News Feed
Alerts/Notifications
Audio Calls
Billing & Invoicing
Brainstorming
Budget Management
Calendar Management
Call Conferencing
Call Routing
Chat/Messaging
Collaboration Tools
Commenting/Notes
Communication Management
Communications Management
Discussions / Forums
Document Management
File Sharing
For Sales Teams/Organizations
Group Management
In-App Training
Live Chat
Meeting Management
Member Directory
Messaging
Mobile Access
Multi-User Collaboration
Notes Management
Onboarding
Percent-Complete Tracking
Presentation Streaming
Project Management
Project Planning/Scheduling
Real Time Notifications
Real Time Synchronisation
Real-Time Chat
Remote Access/Control
Remote Support Software
Reporting/Project Tracking
SSL Security
Screen Sharing
Search/Filter
Single Sign On
Surveys & Feedback
Task Management
Third Party Integrations
Time & Expense Tracking
Two Way Audio & Video
Two-Way Audio & Video
Usage Tracking/Analytics
Video Chat
Video Conferencing
Workflow Management
Elena alexandra M.
Recruiter in Romania
Verified LinkedIn User
Computer Games, 51-200 Employees
Used the Software for: 2+ years
The best team comunication tool
Comments: We use it daily to communicate, organize our work, coordinate activities, share important messages or company announcements.
Pros:
You can not only send direct messages to one or many team members, but you can also create communication channels for different topics. You can send gif and react to messages, you can share files, or even jump in a call.
Cons:
You can jump in a call it needed, but sometimes this feature doesn't work.
Cam M.
Sr. Director in US
Sports, 11-50 Employees
Used the Software for: 2+ years
Work w/ Slack is better
Comments: It's a great platform to increase productivity and accountability while serving as the means of communications for our remote-only company
Pros:
The real-time features of being able to communicate effortlessly with teammates, co-workers
Cons:
Not much -- sometimes it doesn't sync directly from phone to computer or vice versa -- but that's user error, likely.
Alternatives Considered: Sococo and Google Meet
Reasons for Choosing Slack: Sococo offered more in terms of "office-feel" but with more integrations and features added to Slack as well as customer service -- it was an easy switch
Switched From: Sococo
Reasons for Switching to Slack: Slack has it all -- literally. Nothing more, nothing less than the others.
Kevin B.
Software Engineer in US
Financial Services, 1,001-5,000 Employees
Used the Software for: 2+ years
Nice ideas with issues
Comments: The idea of slack is great, and it helps my team communicate more quickly and effectively than something like Google Hangouts. However, with the introduction of Huddles, and seemingly with the purchase of Slack by Salesforce, there seems to be a lot more bugs than in previous versions of the sofware.
Pros:
Slack is very easy to keep in the background and to use on your mobile device. The best feature of slack is the ability for everyone on a call to draw on the presenter's screen without any setup. Its very easy to onboard a new user and have them communicating right away. The API makes Slack a great hub for reminders and system notifications.
Cons:
Over the past year or so, Slack seems to be getting a little buggy. There are regular problems with joining Huddles, getting kicked out of huddles for drawing when a presenter has drawing enabled, and getting audio to consistently work. My team has noticed problems on Windows and iOS.
Computer Software, 2-10 Employees
Used the Software for: 6-12 months
Great for teams in multiple locations
Comments: Overall I really like slack and I admit now is the time to explore what else it can do. That being said, given how I use it I do feel confident in recommending slack for people who are looking for a way to communicate better with their team.
Pros:
love slack because it helps me communicate with my team better. We are all located in different parts of the world and I haven't met many of them. The message style function makes it feel lighter than email, and I feel connected. As a freelancer I also have multiple teams and channels on slack but they never get jumbled or mixed together, so that provides even more security.
Cons:
The downsides of slack in my opinion is that despite the search being great, it can be hard to keep track of everything that is going on in a large team, especially with multiple threads and streams, and you can easily miss something important. Thsi could be more of a company issue than a Slack one! Additionally, if you are not careful, Slack can become a huge time sink. Overall, though, I think the benefits of using Slack outweigh the drawbacks. If you are looking for a way to improve communication
Verified Reviewer
Director in US
Verified LinkedIn User
Government Administration, 2-10 Employees
Used the Software for: 6-12 months
Source: GetApp
Slack for Collaboration
Comments: We started using Slack as a way of communicating with each other and as a way of sharing materials easily. It does all those things and more and we love it.
Pros:
We use Slack for a number of things. We love that it has a very nice in house messaging system that keeps us all on the same page rather well. We use it's file sharing feature all the time as well. The channels make it easy to post relevant information to different topics and have real time collaborative feedback on those projects that are relevant to my team members who are on those projects without clogging up the inboxes of other team members who aren't.
Cons:
So far, we haven't found much that we don't like. It would be nice if there was a few more options, perhaps, that allowed for personalizing fonts or styles when writing to do lists or posts for yourself, but it isn't a major hangup.
Alternatives Considered: Workplace from Meta and Microsoft Teams
Reasons for Switching to Slack: We chose slack because it didn't require that we have a subscription to Microsoft (for Teams) and because it seemed a lot easier for our non-Facebook using staff to use (as opposed to Workplace).