Local product
What is MetaCompliance?
Our policy management software automates your policy management life cycle and provides the "evidential weight" required to protect organisations from brand degradation and reputational threats.
From creation and management to publishing and delivery, our cloud-based policy management software enables organisations to measure and demonstrate the continuing improvements in awareness, and highlight areas that require attention before they pose a risk to security and compliance.
Who Uses MetaCompliance?
Enterprise organisations (> 1,000 users) seeking to automate and overcome the challenges associated with compliance, policy management, and cyber security awareness.
Where can MetaCompliance be deployed?
Cloud, SaaS, Web-based, Mac (Desktop), Windows (Desktop), Windows (On-Premise)
About the vendor
MetaCompliance
Located in Derry, UK
Founded in 2006
Phone Support
Chat
MetaCompliance pricing
Starting Price:
Not provided by vendor
Yes, has free trial
No free version
MetaCompliance does not have a free version but does offer a free trial.
About the vendor
MetaCompliance
Located in Derry, UK
Founded in 2006
Phone Support
Chat
MetaCompliance videos and images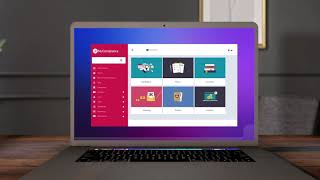 Compare MetaCompliance pricing with similar products
Features of MetaCompliance
Activity Dashboard
Activity Monitoring
Alerts/Notifications
Approval Process Control
Archiving & Retention
Assessment Management
Assignment Management
Attestation
Audit Management
Audit Trail
Blended Learning
Certification & Licensing
Compliance Management
Content Library
Course Management
Gamification
Incident Management
Learner Portal
Learning Management
Learning Paths/Tracks
Policy Creation
Policy Library
Policy Management
Progress Tracking
Reporting & Statistics
Reporting/Analytics
Risk Analytics
SCORM Compliance
Search/Filter
Simulated Threat Attacks
Training Management
Version Control
Workflow Management
Alternatives to MetaCompliance
Reviews of MetaCompliance
Verified Reviewer
Chief Information Officer in UK
Verified LinkedIn User
Human Resources, 501-1,000 Employees
Used the Software for: 6-12 months
MetaPhish is a great platform for IT security work in user awareness
Comments: A great product, pleased we selected it.
Pros:
Really easy to launch quality Phishing tests to the business. Wide range of templates available. The platform makes it easy to set mandatory user training for any user that clicks on the Phishing email.
Cons:
There is nothing in the application that we do not like or find difficult to use.
Vincenzo A.
Data Protection Officer in UK
Computer Software, 1,001-5,000 Employees
Used the Software for: 2+ years
Generally good - cost effective, with a responsive support team.
Comments: It's pretty good but there seem to be a lot of missed tricks. Some of the reporting functions are clunky.
Pros:
The policies feature is pretty good and the more recent developments. Fusion courses which allows mix and matching of the better out of the box content with our own.
Cons:
Older out of the box courses are dull and feature computerised narration that often emphasises the wrong word or pauses in the wrong places - and this undermines the ability for users to get the main point. Out of the box quizes - some of the wrong/right answers are arbitrary and seem designed to catch people out rather than educate. It would be useful if the answers to the questions could be amended. Policy/Course Adoption Reporting functions: data exports don't include the name of the course or policy the report relates to. Can only target courses/policies at OU level or manually-created circulation lists that must be manually maintained. Our OUs are based on physical location rather than department. but the software clearly pulls through the department name from our AD. But it doesn't allow targetting based on department name. Seems to be a missed trick. Automated reminders should be possible to an individual's manager, not just the targetted individual AD sync always seems to be cuasing problems resulting in account issues, policies not being targetted at new users etc. Overall compliance pie charts include all policies/training including the optional ones. Not useful if you have a number of information-only policies in the system. Would be better to have an overall status on mandatory policies as these are the ones that need to be reported on for compliance. Uncompliant user reports only contain people that have recieved all of the reminders.
Fiona M.
Lead IT Business Analyst in Ireland
Construction, 1,001-5,000 Employees
Used the Software for: 2+ years
A useful tool, though has it's limitations
Comments: It's a useful tool but if you are not using the admin console on a regular basis then it becomes time consuming as you need to refamiliarize yourself each time - it is not intuitive or obvious how to upload a document or course.
Pros:
I like being able to categorize the content making it easier for end user experience and also from a reporting perspective.
Cons:
When it comes to uploading a SCORM course, the user has to select "EXIT" (and not just close the screen) in order for the reporting / status of completion to update - this is regularly not done right by user resulting in inaccurate audits, and a lot of manual review drilling into "Adoption".
Stephen W.
Information Governance and IT Projects Manager in UK
Hospital & Health Care, 1,001-5,000 Employees
Used the Software for: 2+ years
Policy Compliance made easy!
Comments: We* have been using Metacompliance for 3 years now to raise awareness of the organisation's key policies. Before this time we were reliant on staff searching for and reading policies on our intranet site without really knowing whether they had done so. Metacompliance has been hugely important for us to be able to be able to ensure that staff are aware of policies and also to also produce assurances for our regulators and in line with assurance frameworks such as CQC, Information Commissioners Office and Information Governance Toolkit.
The team at Metacompliance have been very responsive with regards to any problems or issues we have encountered along the way, resolving them quickly. There is always a friendly and calm voice at the end of the phone when contacting for help, advice and to raise any issues. Any issues are dealt with promptly and efficiently and the team always help us to identify solutions to any problems discovered. The main issue we have encountered in the past is around our Active directory integration and targeting policies to new starters.
We are now in the process of implementing the MyCompliance portal alongside Metacompliance to publish our full suite of Policies and are experiencing the same helpful and prompt service from the team that we have been used to. * Provide are a Community Interest Company (CIC) that delivers NHS & local Authority Community services across East Anglia
Pros:
Ease of use, excellent customer service, fast results in gaining compliance
Cons:
The admin console is a little dated and could do with updating.
Simon M.
IT Team Leader in UK
Government Administration, 201-500 Employees
Used the Software for: 2+ years
Excellent Customer Service
Comments: I have been very impressed by the support that I received from MetaCompliance. They responded quickly to my initial query, understood the position, and pitched a perfect presentation as to how the product can be used. This was followed by excellent information and installation support. They grasped our situation quickly and provided exactly the right response. Communication, both written and verbal was easy and clear. I wish that all our software suppliers were as helpful and efficient as MetaCompliance. I would not hesitate to recommend MetaCompliance. I always prefer to write in praise rather than criticism, and am pleased to be provided with this opportunity.